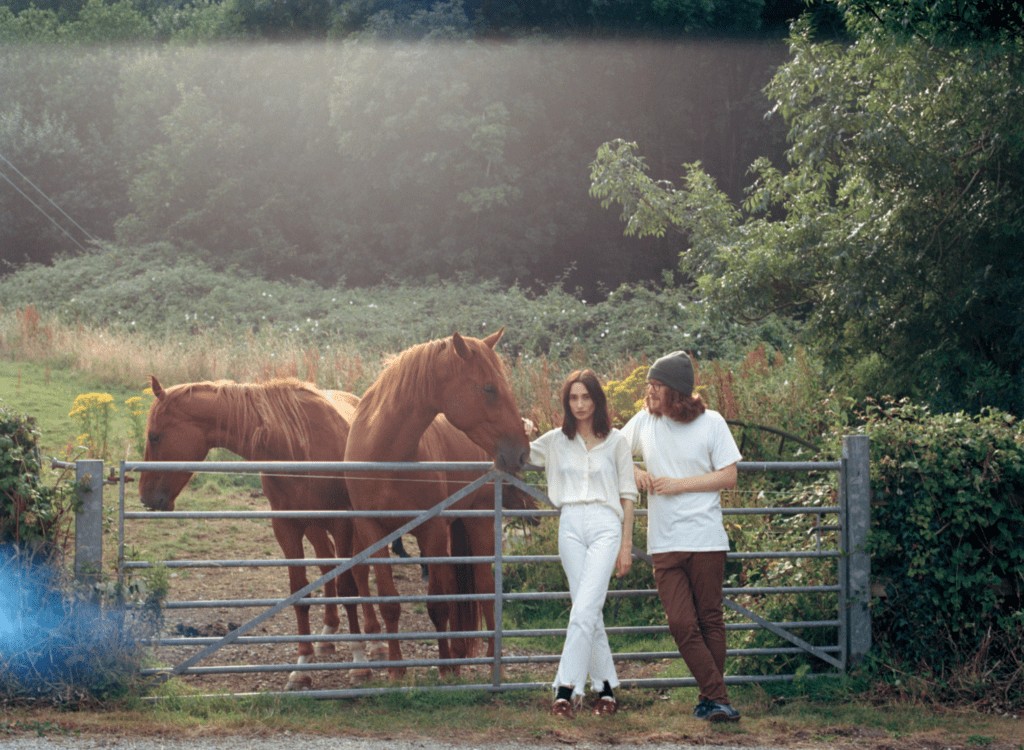 Hannah Merrick and Craig Whittle, aka King Hannah have unveiled their latest single 'A Well-Made Woman', a slow-burning track that uneasily sways like a wraithlike tone poem: accompanied by a simple yet suitably moody visual.
Taken from their forthcoming debut album, details of which are yet to be announced, 'A Well-Made Woman' draws deep from the well of haunted Americana, finding inspiration at the intersection of the lysergic folk of Mazzy Star and Cowboy Junkies. 'A Well-Made Woman' finds Whittle's dexterous scorched guitars decorate  voodoo rhythms, while Merrick's deeply sinister and darkly sardonic vocals slither and deliver a twist in the tail. "I wanna be a mother one day…something tells me I'll be waiting a long, long, long time".
The video made by Whittle meanwhile, is another example of the pair's mastery of offbeat simplicity, with surreal projections and oversaturated colours bringing the song to vivid, cinematic life, like lost frames from a Jodorowsky movie. You too will fall under their spell.
UPCOMING LIVE DATES
September 25 – Hamburg, DE @ Reeperbahn Festival
October 16 – Liverpool, UK @ District
October 20 – Manchester, UK @ YES (Pink Room)
October 21 – Leeds,UK @ Hyde Park Book Club
October 22 – Glasgow, UK @ Broadcast
October 23 – Newcastle, UK @ The Cluny
October 24 – Leicester, UK @ The Cookie
October 25 – Oxford, UK @ Jericho Tavern
October 26 – Birmingham, UK @ Hare & Hounds
October 27 – London, UK @ The Lexington
October 28 – Brighton, UK @ Hope & Ruin
October 29 – Bristol, UK @ The Louisiana
October 30 – Amsterdam, NL @ London Calling @ Paradiso
Photo credit: Katie Silvester