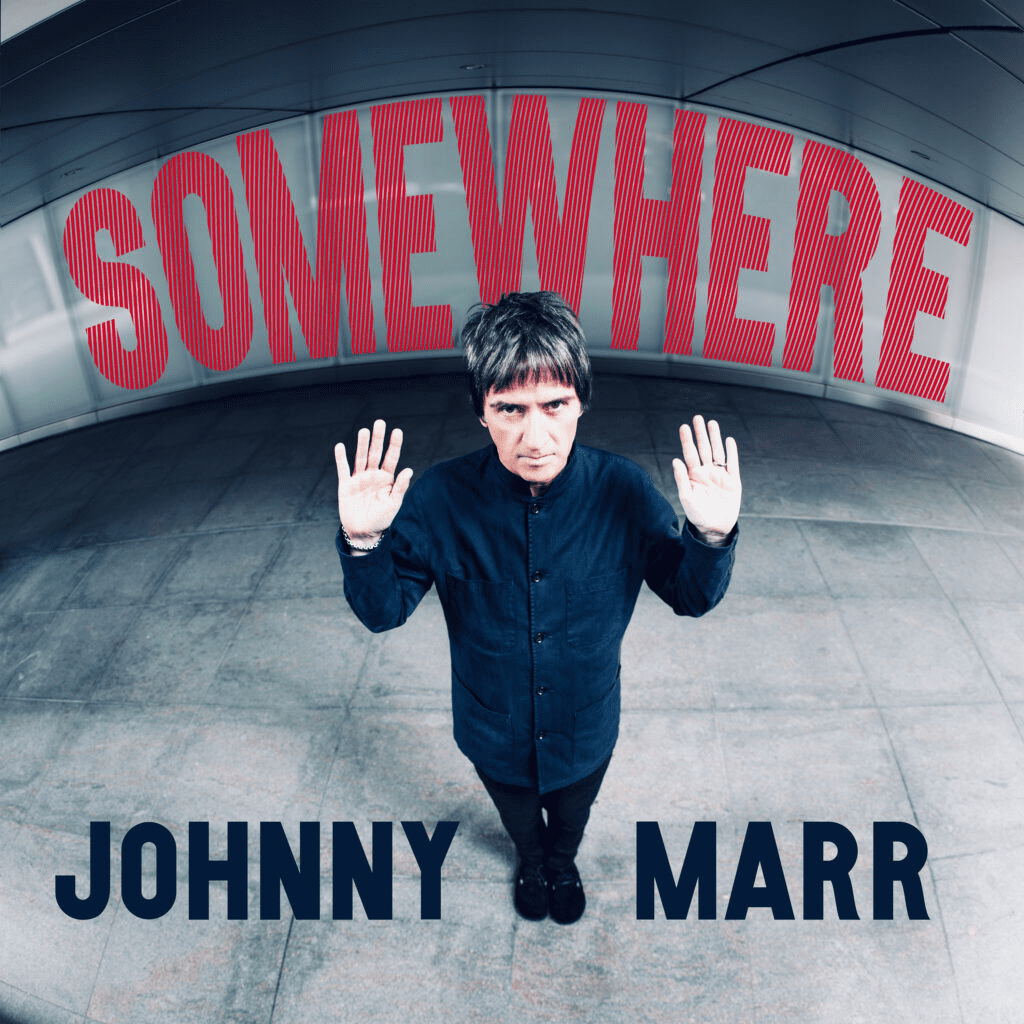 After a busy Summer that consisted of an extensive tour of independent venues and festivals across the UK and Europe, Johnny Marr has announced a double album that celebrates the first ten years of his prolific solo career.
Titled Spirit Power: The Best Of Johnny Marr, the album is a major collection that shines a spotlight on Johnny's versatility as an artist. Personally curated by Johnny, Spirit Power encompasses songs from all four of his widely acclaimed UK top ten solo albums – 2013's The Messenger, 2014's Playland, 2018's Call The Comet and 2022's Fever Dreams Pts 1-4 ) as well as non-album single releases 'Armatopia', 'The Priest' (w/ Maxine Peake) and a cover version of Depeche Mode's 'I Feel You' that he previously released for Record Store Day 2015. The deluxe CD edition of the album features five previously unheard demos and rarities.
Spirit Power also includes two brand new songs produced by Johnny with his co-producer James Doviak. Titled 'Somewhere' and 'The Answer', both tracks received their live debut in Johnny's sets over the Summer and went down a storm with the crowd. Released today after premiering live on the Zoe Ball BBC Radio 2 Breakfast Show, the shimmering 'Somewhere' was written by Johnny during his time on tour with The Killers and Blondie in 2022. Boasting an infectiously catchy chorus, the melodic track showcasing not just Johnny's smooth vocals, but also his skills as a lyricist – both of which have gone from strength to strength since the release of his debut album.
It's not just Spirit Power that fans have to look forward to. Next month will see the release of Johnny's second book, Marr's Guitars, via Thames & Hudson. Hitting shelves on 17th October, the photography book offers a portal into the symbiotic relationship between Johnny and the guitars that have informed not just the last decade, but the lifetime evolution of his iconic sound. If personal reflections and insights written by Johnny weren't exciting enough, he's enlisted the help of his friends and as well as a foreword written by Hans Zimmer and photographs shot by Pat Graham, the book boasts contributions from Noel Gallagher, Bernard Butler and Ed O'Brien.
To commemorate both the release of Spirit Power and his tenth anniversary as a solo artist, Johnny will be performing two homecoming concerts at Manchester's Factory International Aviva Studios on 7th and 8th December 2023, where him and his band will be joined by a 30-piece orchestra. Led by conductor Fiona Brice, the orchestra has been assembled by Johnny himself and is composed of musicians from across the North.
Marr's Guitars is due for release on 17th October via Thames & Hudson. You can pre order it here.
Spirit Power: The Best Of Johnny Marr is due for release on 3rd November 2023 via BMG. You can pre order it here.
Tickets for Johnny's two orchestral live shows at Manchester's Factory International on 7th and 8th December 2023 are available here.