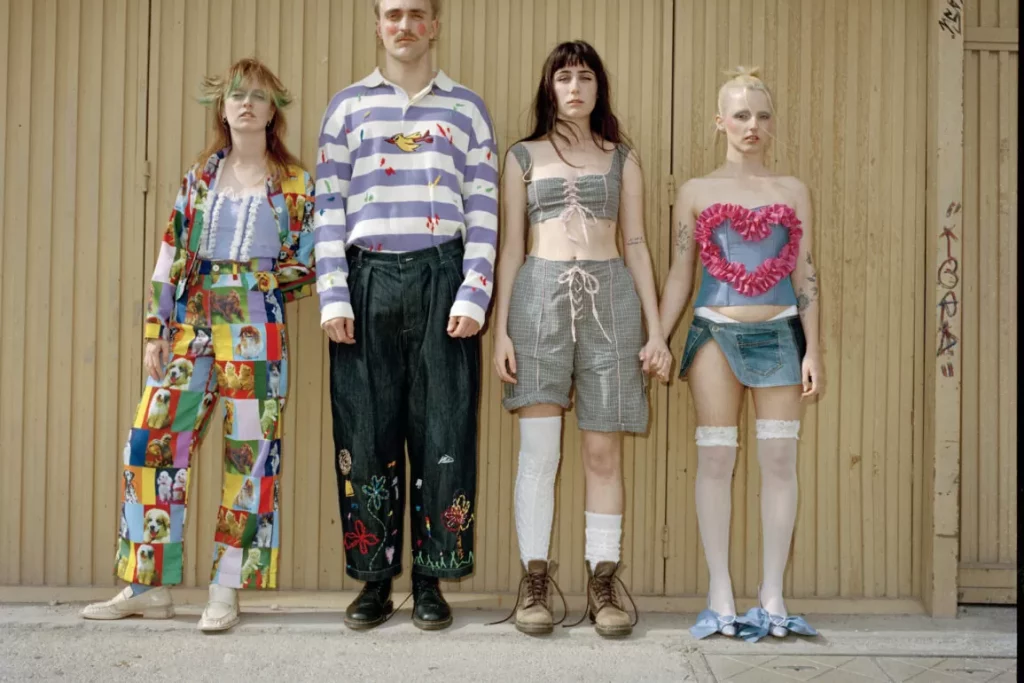 FIZZ, the collective comprising dodie, Orla Gartland, Greta Isaac and Martin Luke Brown have released their fourth single 'As Good As It Gets', taken from their debut albulm The Secret To Life which is set for release on 15 September via Decca Records.
On new single 'As Good As It Gets' Greta Isaac takes centre stage vocally. The song starts out quietly enough, but not for long. The frustration bubbles up and finally boils over in an explosion of exasperation. FIZZ further expand on the new single:
"''As Good As It Gets' is the result of years of being told to smile, of being interrupted and cut across, patronising tones and having your space invaded – a cry for having to be grateful for the gift of absolutely nothing. This song serves as a unified call of disdain and our belief that we deserve more than we think, always. 
As we were writing this song, it became clear that this song stemmed from the experience of womanhood and femininity and so Martin felt it was right to pull back from singing and give us the space we needed to fully realise the song. 
We felt unified in our experience when we sang this together, four women around a mic (including Soren Bryce who engineered the album) with Greta fronting. Singing this felt like opening a valve after years of built up pressure and tension; it was cathartic and healing."
FIZZ are creative in engaging with fans, launching their own podcast series 'Sunday with FIZZ'. It provides a window into the colourful chaos of the lives of four best friends in a band. Fans can join the group as they talk about songs from their debut album, discuss band life and play games.
Debut album The Secret To Life is a collection of 12 tracks that exist somewhere in the space between reality and make believe that came to life at Middle Farm Studios last summer with sonic wizard Pete Miles. The band will also be touring UK and Ireland in the autumn, finishing at London's Shepherd Bush Empire.
FIZZ UK tour dates 2023
Wednesday 27th September – Vicar Street, Dublin
Friday 29th September – O2 Institute, Birmingham
Saturday 30th September – CHALK, Brighton
Monday 2nd October – SWX, Bristol
Tuesday 3rd October – Tramshed, Cardiff
Thursday 5th October – O2 Ritz, Manchester
Friday 6th October – Old Fruitmarket, Glasgow
Saturday 7th October – Project House, Leeds
Monday 9th October – Shepherd's Bush Empire, London
For more information on FIZZ please check out their instagram and website.