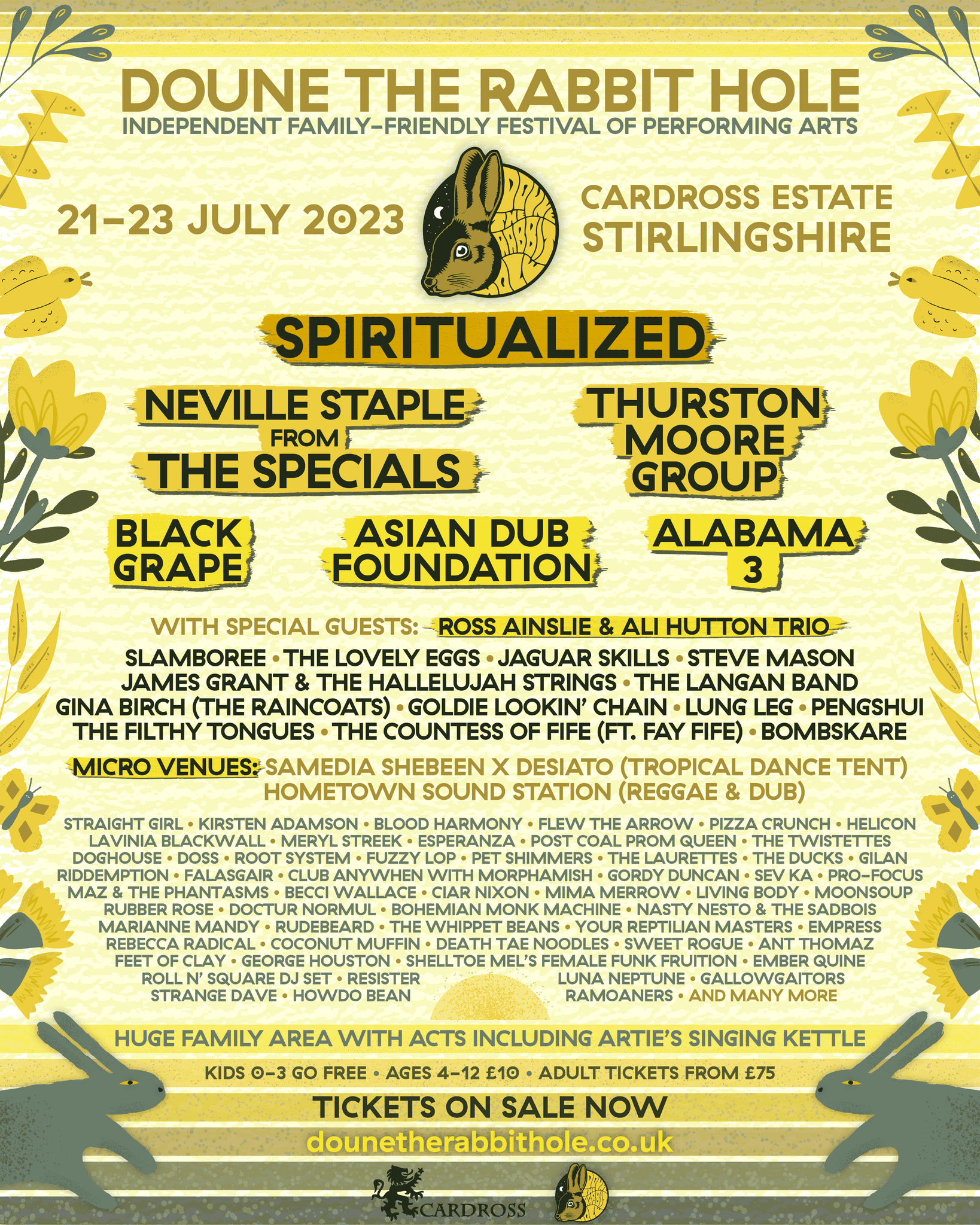 When: 21 – 23 July 2023
Where: Cardross Estate, Stirlingshire, Scotland
The independent Doune The Rabbit Hole Festival returns to the beautiful Cardross Estate deep in the heart of Scotland for another weekend of great music and wonderful family-friendly entertainment. And they have just announced this year's full line-up.
This July will see performances from Spiritualized, Thurston Moore Group, The Specials' Neville Staple, Black Grape, Asian Dub Foundation, Alabama 3, Slamboree, Jaguar Skills, and many, MANY more great acts besides.
In addition to this fantastic music there will be a whole range of exciting activities in the Family Fun Field including Artie's Singing Kettle, a bigger and better beach sand pit, a S.T.E.M tent, the house of happiness, a library, a wooden games room, Sunday slumber party, kids shows, yoga, marble run, and an huge variety of things to do with the whole family.
Tickets for Doune The Rabbit Hole 2023 can be bought HERE
Kids 0-3 years go FREE!
Tickets for Kids aged 4-12 years are only £10.
And for a more luxurious experience at Doune, there is Glamping