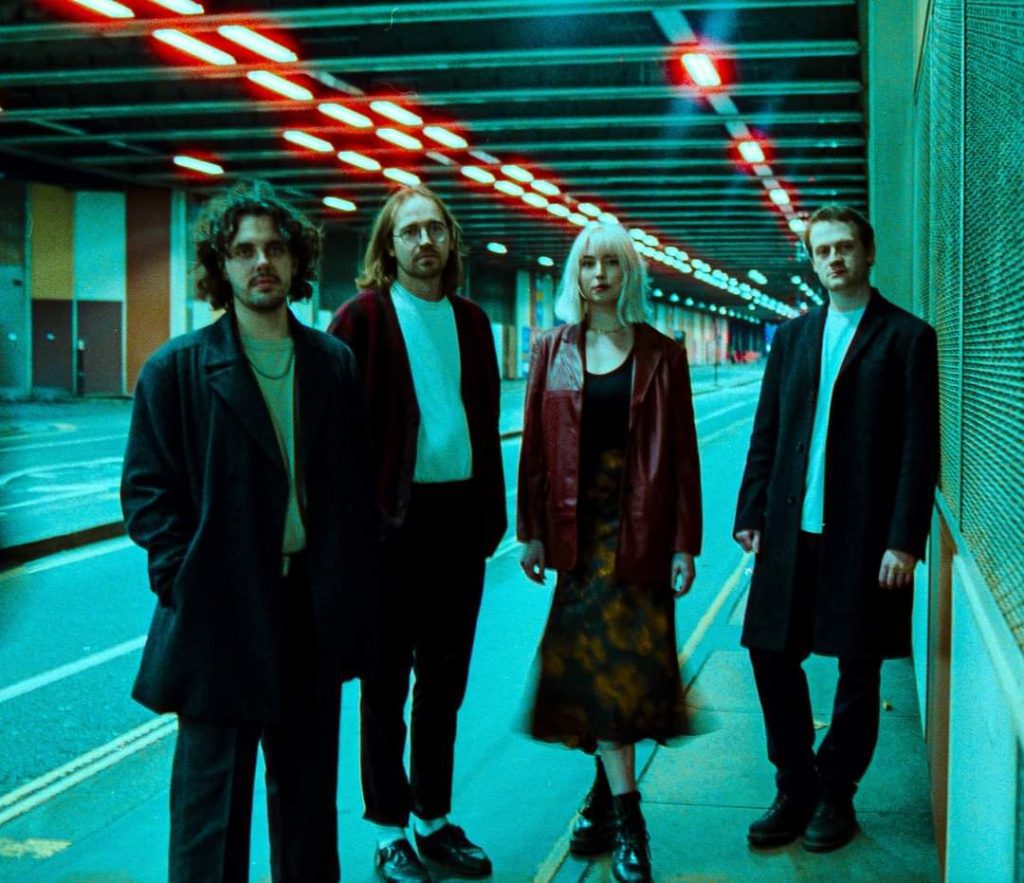 Bleach Lab have today confirmed their debut album will be called Lost In A Rush Of Emptiness and will be released on 22nd September.
After a triumvirate of EPs over the past few years, A Calm Sense of Surrounding, Nothing Feels Real and If You Only Feel It Once, they will release a full length LP in the autumn.
Having teased a new record with the single 'Indigo' earlier this year, they have accompanied the announcement with a new single, the gorgeous 'Counting Empties' with a video treatment that you can watch below.
The single feels like a close relation to the incredible 'If You Only Feel It Once' that closed the EP of the same name, a beautiful and tender number but epic in scope. Jenna's dreamy vocals over reverb effects, arpeggio picking, and atmospheric echoing bass. It describes the narrator watching someone close to them dealing with addiction: "It's asking for patience and understanding and acknowledging that you're not the person you want them to think you are, and you don't think that about yourself. It's like being at war with yourself and dealing with this mammoth issue that someone else is also having to take on at the same time as you." explains lyricist Josh Longman.
To coincide with the LP release, Bleach Lab shall be touring the UK:
3/11 Belfast, UK – Ulster Sports Club
4/11 Dublin, IRL – The Grand Social
6/11 Birmingham, UK – Hare And Hounds
7/11 Nottingham, UK – Bodega Social Club
8/11 Manchester, UK – Gorilla
10/11 Glasgow, UK- Stereo
11/11 Liverpool, UK- District
12/11 Leeds, UK – Brudenell Social Club
14/11 Bristol, UK – Thekla
15/11 Brighton, UK – Patterns
16/11 London, UK- Scala
Tickets are on sale this Friday.