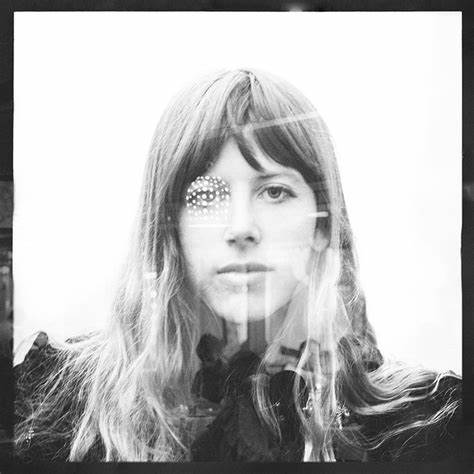 "Because I have no wings to fly home with/I'll sing my way back to you" sings Lael Neale on the hauntingly romantic couplet of 'If I had no Wings,' her voice shivering with a meditative spirituality that holds onto the light of hope at the end of a dark tunnel. She reaches for the freedom of skies, floating free of life's trappings, searching for comfort; searching for love, above sepia atmospheres and singular hymnal Hammond organs that could soundtrack the closing credits of a David Lynch film.  It's a moment of clarity at the heart of her marvelous new album Star Eaters Delight, a record that takes the internal world of her previous record Acquainted with night and looks outward: "It is a reaching back out to the world, wanting to feel connected, to wake up, to come together again." She explains. It's this yearning that is both intensely personal and yet universal: we have all felt in the past few years when we were forced into isolation.
In April of 2020, in the wake of transformations both personal and global, Lael moved from Los Angeles back to her family's farm in rural Virginia. She wrote and recorded steadily for two years, driven by a need to make order out of chaos.
Forged in isolation, Star Eaters Delight is a vehicle for returning, not just to civilization, but to celebration. A record concerned with binaries – country vs. city, humanity vs. technology, solitude vs. relationship – the intention is to heal our divisions and realise what matters most.
The album is her second for Sub Pop and sketches wider vistas in her sonic collaboration with producer and accompanist Guy Blakeslee, Neale's is a voice that has known pain and experienced it but still holds onto self compassion. The palette is more cinematic, still sparse yet riven with more detail. The trademark omnichord is still there on the excellent opening track. 'I Am The River' that's minimal beat and tremulous guitar notes that splatter patterns across a canvas are like Suicide if they were given a wider palette. Framing Neale's wonderful vocal, her melodic stream of consciousness reminds one of Patti Smith. It is at once personal and universal with a gifted warmth enhanced by a nagging ominichord, hoisted to new heights on the back of a repeated "ba ba da da da do na um" refrain that flows right through you. It's bloody fantastic.
The epic album centre piece 'In Verona' has a poetic Leonard Cohen -like quality, with her narrative stream framed in delicate piano notes. To her chanted refrains that fill in the colours on this hypnotic lament are society plagued by extremes and division, with references to spiritual and religious imagery. She casts illusions to the Montagues and Capulets without mentioning them by name and cautioning the listener to "cast no stone." A cautionary and yet comforting meander, that also has elements of Lana Del Rey's more serene moments yet bathed in the setting sun of Neale's very own brand of songwriting.
Lael explains the origin of the the phrase: "The past few years have seen more mud slinging & finger pointing than I've witnessed in my life. When I found myself getting drawn into the fray, this phrase became a mantra helping me seek higher ground and a broader perspective."
'Faster Than The Medicine' is underpinned by a trotting drum machine and entwined with her signature Omnichord that bounces on a note, juxtaposed with a vocal riven with a intimate with an awe of nature and comfort. There's a off beat 60s quality to 'Must Be Tears' as swathes of Mellotron strings frame a wonderfully prescient need for humanity over the harsh industrial march of modern technology, gentrification and so called progress.  The slinky strum and bittersweet melodies of 'No Holds Barred' reminds one of the ability of Roy Orbison to weld personal stanzas to earworm melodies.
With her exquisitely drawn, character laden songs, and a voice of experience, Lael Neale is opening a fascinating window on her world, a world that craves human touch, longs for nature's beauty and her spiritual quest to hold onto sovereignty over her own mind. Lael still has a flip phone and there were no screens involved in the creation of her new record, Star Eaters Delight. In a time when our devices are constantly flooding us with information. Neale offers "not because I don't like things, but because I value freedom more." We are in awe of your power Lael.