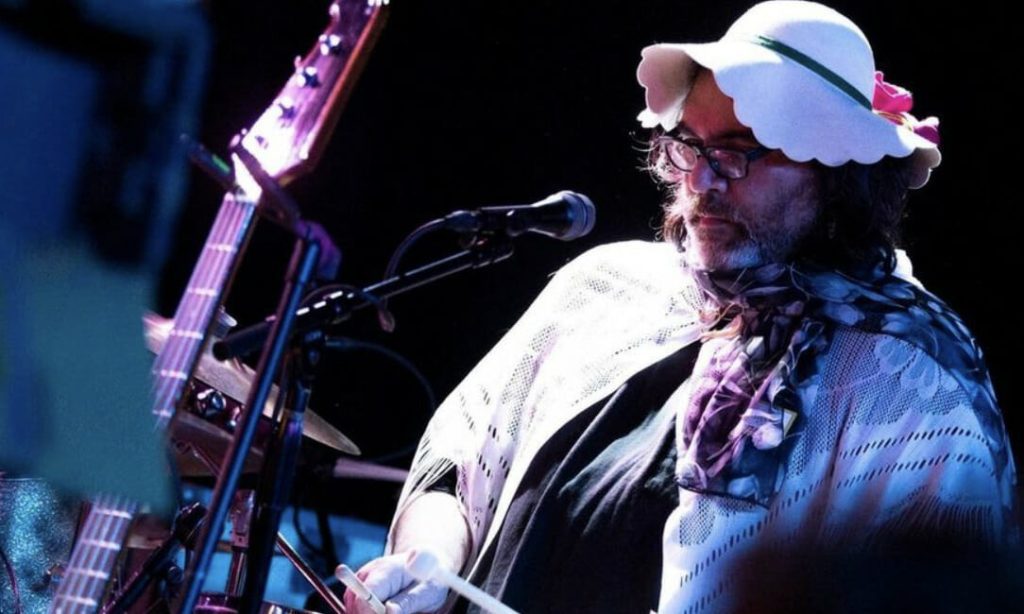 Photo by Rob Hinkal via the Basement East's Instagram
Last night, Yo La Tengo performed at the Basement East in Nashville, Tenn., as part of their ongoing 2023 tour, and in protest of a new Tennessee law that restricts drag performances, Ira Kaplan and James McNew performed their second set–which opened with "This Stupid World"–in drag.
The two artists wore a wig, makeup, a dress, and a sun hat and shawl, respectively, and used their music and stage presence to bring attention to the law which prohibits "adult-oriented entertainment" on public property and specifically "male and female impersonators" that was signed by Tennessee governor Bill Lee. Notably, the law limits said impersonations to age-restricted venues.
Though they didn't say anything directly about the law, they did say, "What we did last night couldn't have been clearer and requires no further comment."
Other highlights from the evening included covers of Hank Williams' "I'm So Lonesome I Could Cry," "Nothing to Hide," and "Ohm," along with an encore that included covers of The Clean with Matt Swanson, The Velvet Underground and The Scene.
Yo La Tengo will perform at the Nashville venue again tonight, though their outfits and the setlists are currently only up for speculation.
Yo La Tengo
Basement East – Nashville, Tenn.
March 13, 2022
Set I: Sinatra Drive Breakdown, Tonight's Episode, Can't Forget, Aselestine, Don't Have to Be, So Sad, I'm So Lonesome I Could Cry (Hank Williams cover), Apology Letter, Here You Are, Miles Away
Set II: (James and Ira in drag): This Stupid World, Let's Save Tony Orlando's House, Stockholm Syndrome, Beanbag Chair, Fallout, Drug Test, Nothing to Hide, Sugarcube, Ohm, The Story of Yo La Tango
Enc.: Point That Thing (The Clean cover) (with Matt Swanson), I'll Be Your Mirror (The Velvet Underground cover), Yellow Sarong (The Scene Is Now cover)