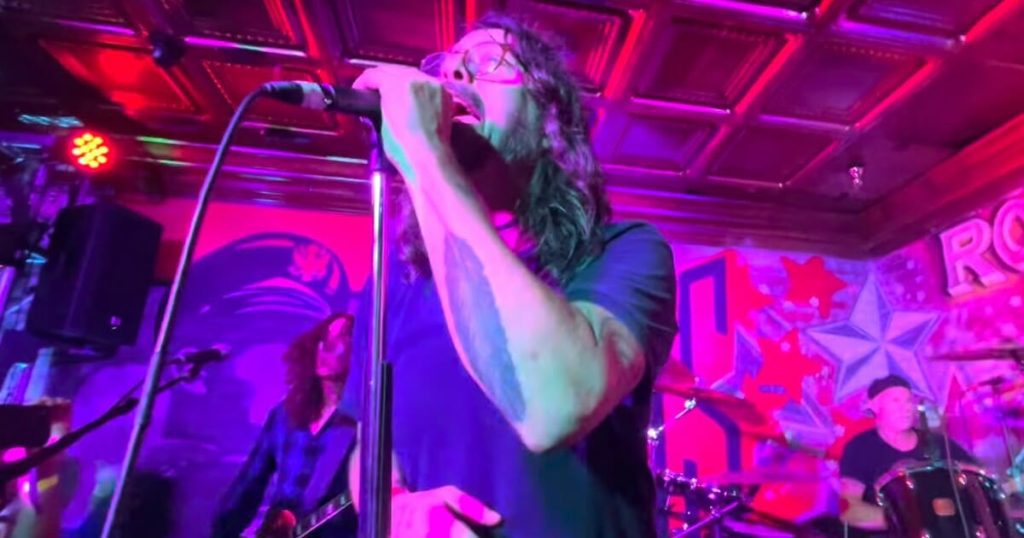 Earlier this week, Chevy Metal, a side project formed by the late Foo Fighters backbeat Taylor Hawkins, performed at Harley's Valley Bowl in Simi Valley, Calif. During the night, the billed performers welcomed special guests, including Dave Grohl, Red Hot Chili Peppers Chad Smith, Porno for Pyros Stephen Perkins in addition to Gregg Bissonette and Shane Hawkins, who both appeared behind the kit to assist on a rich display of rock-and-roll classics.
This week's sit-in featuring the 17-year-old drummer did not represent the first time the second-generation musician had joined up with his father's collaborators for a live gig. Previously, during Foo Fighters' headlining slot at Boston Calling, Shane appeared on stage and helped out on the band's run-through of "I'll Stick Around." To follow, the young musician teamed up with Chevy Metal in late July. Read more.
During Monday night's concert, the band ran through a plethora of classics, ranging from material borrowed from The Police, Thin Lizzy, The Rolling Stones, Van Halen, Led Zeppelin, Spinal Tap, Queen, David Bowie, The Kinks and more. The night's set closed with a high-powered display of AC/DC's "Dirty Deeds." 
Grohl's appearance landed just before the start of a busy period for the Foo Fighters, who are scheduled to participate in a trio of South American dates prior to a U.S. return and sprinkling of shows through the fall. In December, the band will travel to Australia for already-announced performances. Learn more about the Foo Fighters' tour here.
Watch fan-shot videos from Chevy Metal's sit-in heavy performance below.