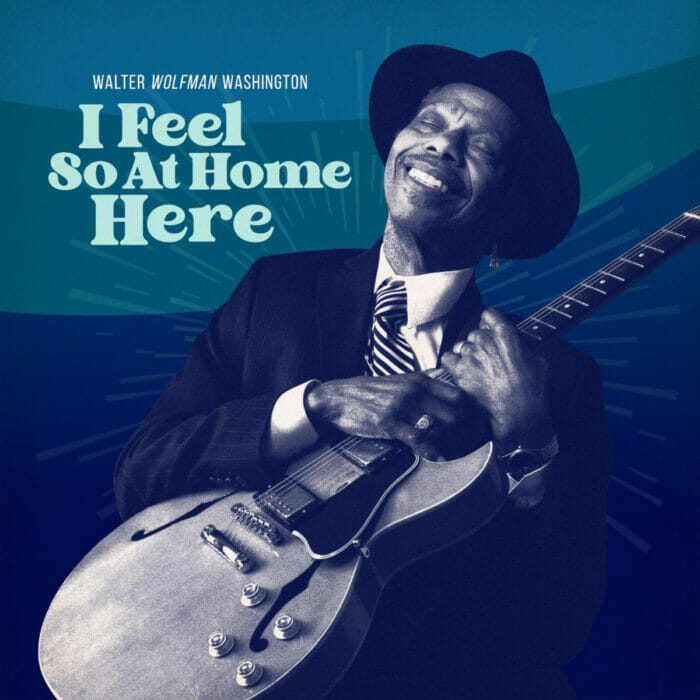 Walter Wolfman Washington's final album will soon be available. The project, dubbed Feel So At Home, is a posthumous set that will arrive via Tipitina's Record Club, which offers an exclusive subscription service from the legendary New Orleans nightclub owned and operated by Galactic. A soul-stirring collection of deep New Orleans blues and heartfelt ballads is due on Friday, November 17. 
Recorded just days before his passing at age 79, Feels So At Home finds the iconic Crescent City singer and guitarist extending the spirit of his 2018 breakthrough album, My Future Is My Past. On the LP, co-founder of both Galactic and Tipitina's Record Club, Ben Ellman, serves as producer/multi-instrumentalist, Galactic drummer Stanton Moore, bassist James Singleton, pianist Steve DeTroy of Washington's longtime backing combo, The Roadmasters, all assisted in achieving the final product. 
Like its acclaimed predecessor, Feel So At Home is stripped-down and abruptly intimate, its late-night blues and soulful ballads potent in their approach, much like Washington's renowned mix of powerhouse funk, blues, soul and R&B flavor. Washington's life and music will also be commemorated with two upcoming tribute concerts, including a Feel So At Home record release celebration set for Wednesday, October 11, at New Orleans' d.b.a., hosted by The Roadmasters and featuring performances from John "Papa" Gros, Mem Shannon, Les Getrix, Brother Tyrone, Sierra Green, and Alex McMurray.
In addition, The Roadmasters will host a special Wolfman tribute set at the New Orleans Jazz & Heritage Foundation's upcoming Crescent City Blues & BBQ Festival, slated for Sunday, October 15, at 2 p.m. Limited edition 180g, custom-colored vinyl is available exclusively only via Tipitina's Record Club subscription now. 
Pre-order Feel So At Home. Scroll down to view the complete tracking list, and listen to the initial single here.
Tracklist: 
I Feel So At Home Here
Without You
Along About Midnight
Lovely Day
Black Night
Sufferin' Mind
It's Rainin' In My Life
I've Been Wrong For So Long