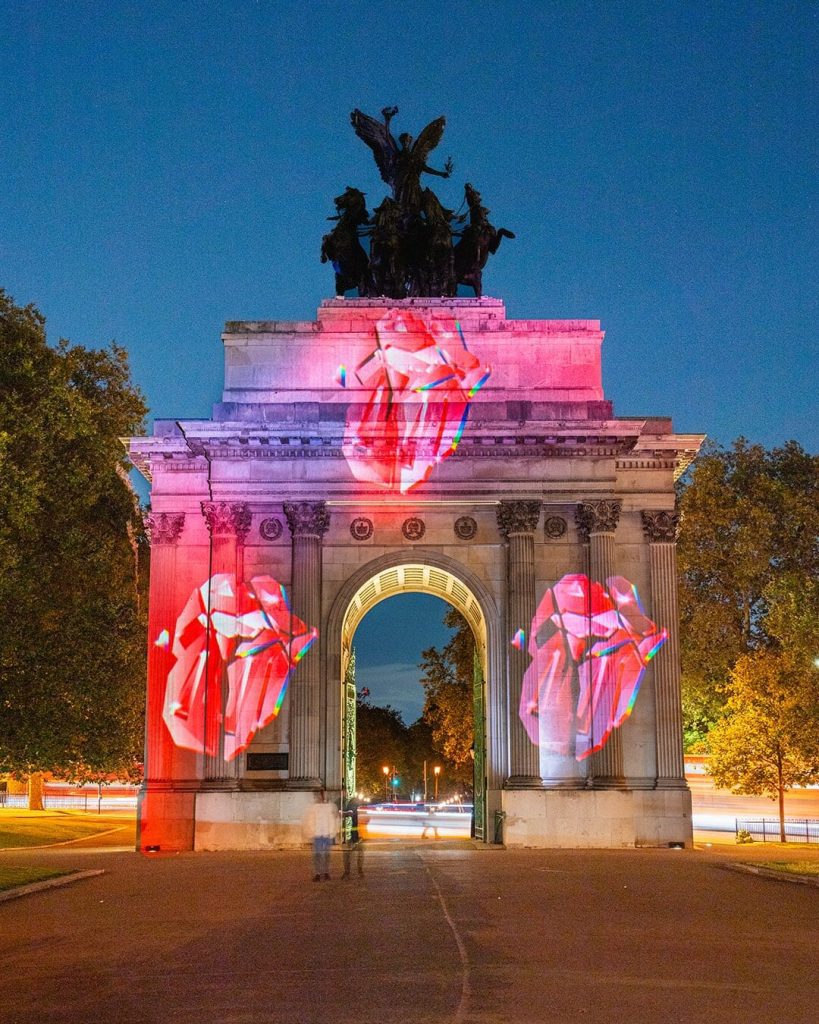 The Rolling Stones Tease 'Hackney Diamonds' Album Announcement
Hana Gustafson on September 1, 2023
The Rolling Stones have continued to throw gas on the fire, igniting rumors surrounding their next project, which is believed to be titled Hackney Diamonds, after the famed British ensemble posted an animated video this morning on social media, depicting a swirling diamond motif engulfing a subway entrance, along with the subject hashtag. 
In addition to the visual companion, the band added a brief remark, beginning with the speculative statement, "A new Stones era." And continued by dating their promise, tacking on "Worldwide September 6th." Today's post was the latest in a series of social plugs that have popped up across the globe in the past week or so. Band iconography on display in Paris, New York City, and other international hubs was included and can be viewed below. 
If confirmed as a new LP, the collection would mark the group's latest batch of original compositions since the delivery of 2005's A Bigger Bang. Additionally, Hackney Diamonds would earn the title of the group's 24th release, joining an exclusive grouping of celebrated commercial successes that have earned the band their prestigious ranks in the rock world.
A new Stones era
Worldwide September 6th
Join at https://t.co/09XIP65sXt
💎♪#hackneydiamonds pic.twitter.com/uV6xOXKDig

— The Rolling Stones (@RollingStones) September 1, 2023
https://t.co/5LeGdRdQpX pic.twitter.com/f4SbqcjmAg

— The Rolling Stones (@RollingStones) August 30, 2023
HELLO WORLD 💥https://t.co/5LeGdRdQpX pic.twitter.com/7P3SlzvSG3

— The Rolling Stones (@RollingStones) August 29, 2023