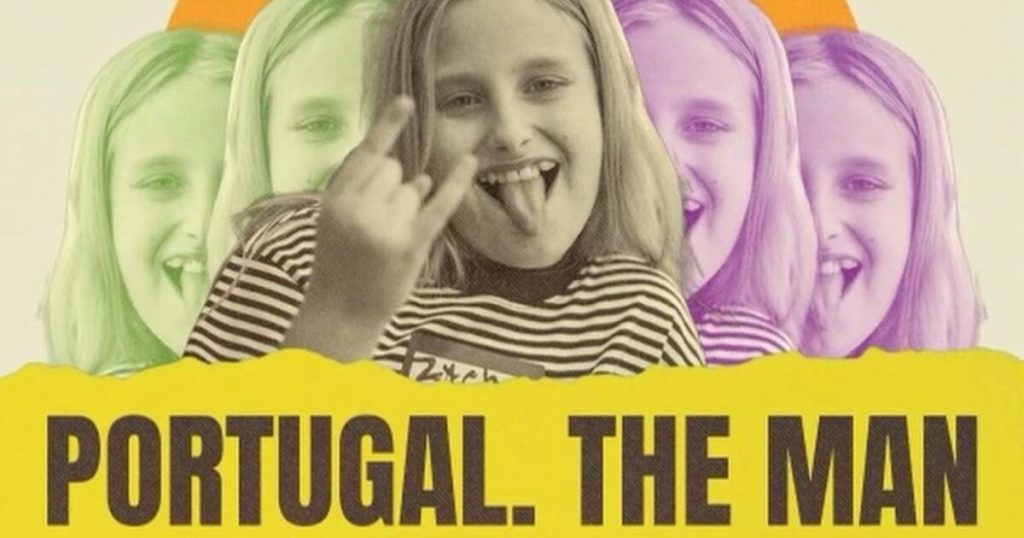 Portugal. The Man spent part of the summer months on tour amid the release of their latest studio effort, Chris Black Changed My Life, on June 23, 2023. As dates thin and fall sets in, the ensemble has announced a one-off concert, fittingly titled Frances Changed My Life. The show will take place on Sept. 16., at 224 SE 2nd Ave., Portland, Ore. 
The forthcoming gathering has been billed as a fundraising event for DHDSS, an ultra-rare autosomal dominant neurodevelopmental disorder that affects band member John Gorgley's daughter, Frances. On social media, the band outlined the reasoning for the event: "Frances is a misfit. An explorer. A daughter and friend. At only 12 years old, she has inspired people on stage with her parents, Zoe and John (Portugal. The Man). She is a powerful force." 
"Frances also has a rare genetic mutation of DHDDS. She is 1 of 6 known cases in the world. While there was no cure a decade ago, medical science is now in the experimental phases of developing treatments." The post continued, "Because it's so rare, it receives very little research funding. There is no insurance company to go through. There are no medications that exist." 
"Her only hope so far is personalized medicine, which is yet to have confirmation that Frances is a viable candidate for. Every day that goes by is a ticking clock." They added, "For the few people/ kids diagnosed with DHDDS, desperately chasing researchers and scientists is a full-time job. These treatments can take time to develop, which can be a terrifying thought. They can also cost up to 5 million dollars."
"Frances loves music, dancing and being surrounded by her friends. We are calling on Portland to show up for her family and join us for 'Frances Changed My Life Block Party,'" the statement concluded. In addition to a performance from the hometown favorites, Portugal. The Man's event will also boast activities for kids, food vendors, DJs and more. 
To learn more, scroll down and view the band's post via Instagram. Tickets will be available for purchase at the doors.