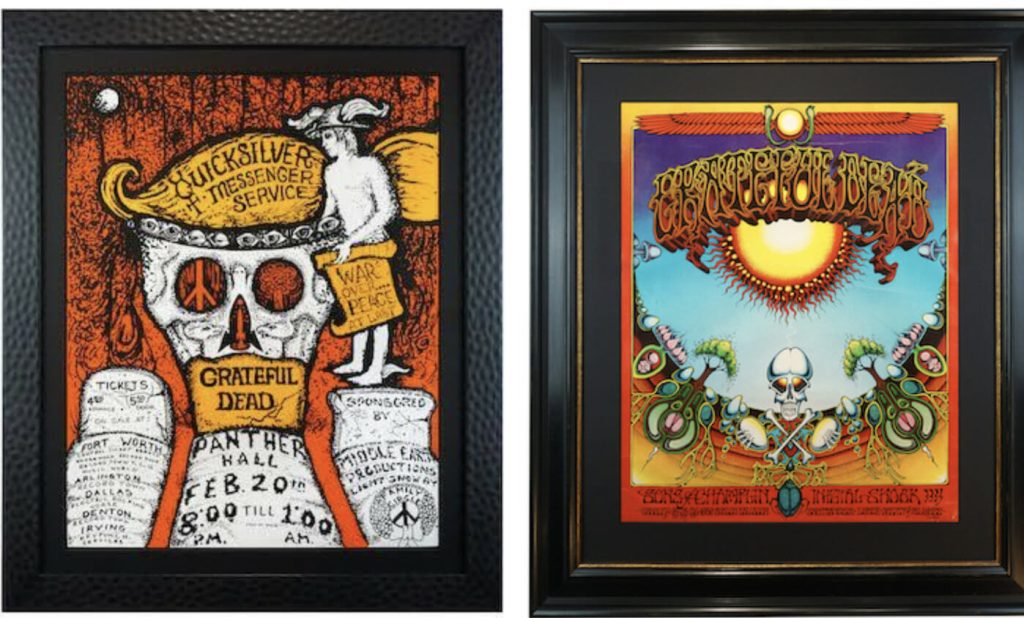 The Narrows Center and Bahr Gallery have teamed up to present an exhibition of the largest collection of Grateful Dead concert posters. The showing will occur at Narrows Center for the Arts in Fall River, Mass., from Jan. 27 through March 31. In support of the gallery show, the venue has announced that they will host an opening reception on Feb. 5. 
The impending display will showcase an array of original vintage posters used as band advertisements for Grateful Dead concerts from 1966 through their final year, 1995. Patrick Norton, the Executive Director of the Narrows, offered: "The spirit, vibe and music of the Grateful Dead have a special place in the hearts and minds of Narrows' patrons, volunteers and staff. "It is an honor to host this one-of-a-kind exhibition."
The exhibition features nearly 80 works, primarily focusing on art from the late-'60s, before the use of radio FM for ticket sales, when posters were the main avenue for advertising shows. Artists represented in the gallery include Rick Griffin, Stanley Mouse, Alton Kelley, Wes Wilson, Bonnie MacLean, Peter Max, Robert Rauschenberg, Arlene Owseichik, David Singer, Randy Tuten, Lee Conklin, Phil Garris and John Van Hammersveld.
Highlights of the show are Mouse and Kelly's 1966 "Skeleton & Roses" poster, which became a core part of the Grateful Dead's iconography. Also on display will be Griffin's 1969 concert poster, "Aoxomoxoa," which was later adopted as the cover art of the Dead's third album. The 1970 poster by David Singer featuring the only time Miles Davis and the Grateful Dead ever played on the same bill will also be available to view. 
Of note, all pieces are first printings with detailed history, placing each poster in context. Grateful Dead: The Vintage Posters, 1966-1995, is co-curated by the Bahr Gallery, the only art gallery in the country dedicated to rare, first-edition, psychedelic rock posters. The posters are in the collection of owner Ted Bahr, and all works are also for sale and will benefit the Narrows Center. 
"We are excited to bring this amazing catalog of work to the Narrows Center for the Arts. The Narrows Center was founded at the intersection of music and the visual arts. This show celebrates the symbiotic relationship between the two," said Bahr via press release. "While we have a Grateful Dead exhibition annually in Oyster Bay, the exhibition we are planning for the Narrows will be approximately twice as large as we have ever been able to present."
In celebration of the gallery showing, an opening reception will take place on Feb. 5. During the event, Bahr will conduct a slide presentation and discuss the artwork. Then, musician, author, music journalist and radio host David Gans is scheduled to perform some tunes. The upcoming occasion is free and open to the public. 
Learn more about the event by visiting narrowscenter.org.