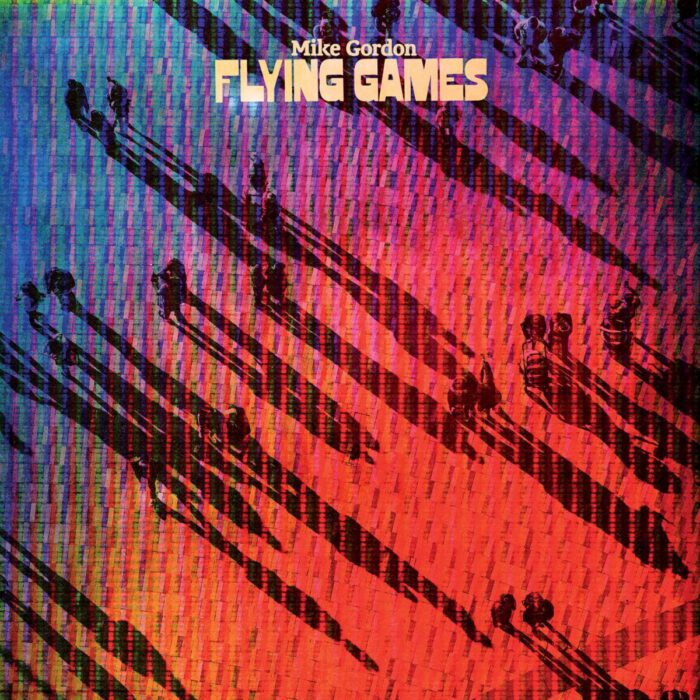 Photo by Rene Huemer 
Today, Phish bassist Mike Gordon released "Mull" the latest taste of his highly anticipated sixth solo album, Flying Games, set to release on May 12 via ATO Records/Megaplum. The song has lived in Phish's live sets for nearly two years and was born through the improvisational and experimental inclinations of the band, and like much of the rest of the album, locks into boundless creative nectar so many resonate with.
"'Mull' is a tribute to how indecisive I used to be, though maybe I still am, or maybe I'm not so much anymore?" said Gordon of the track in a press release. "This song is for anyone who likes to bask in states of limbo."
The song came to fruition after guitarist Scott Murawski urged Gordon to pen a rock song that hit heavier than his usual work. Gordon swiftly did so by adding finer details to a demo, including clunking percussive beats built out by hammering wrenches on tractors in his garage, before longtime collaborator Jarded Slomoff and Grammy Award-winning engineer Shawn Everett got involved in its creation. Notably, Everett restructured the track by looking at Stevie Wonder's "Higher Ground."
"'Higher Ground' has nothing to do with 'Mull,' but Shawn used it as a reference for organizing the tracks or cueing certain instruments," added Gordon. "He's a real visionary and has so many ways of pulling himself out of his comfort zone, which all ties into my overall goal of creating a very unique layering of sounds."
As they reshaped the song together the artists added in organ melodies, Theremin-esque tones, and expert guitar work over which Gordon's rumination on the challenges of connecting with others sits.
"I've gotten more decisive as I've gotten older, but this song is partly about being wish-washy in situations where you're not sure how to deal with someone who's frustrating you," continued Gordon. "It's also got that moment of elation when you realize you actually don't need that person, and you can go ahead and move on with your life."
In celebration of the release of the album Gordon will tour with Flying Games starting on June 15 and culminating in a home state finale at Burlington, Vt.s Higher Ground Ball Room on July 2. Learn more and get tickets to Gordon's tour in support of Flying Games here.
Pre-order Flying Games here.
Listen to "Mull" below.
Mike Gordon 2023 Tour Dates
JUNE
15 – Portland, ME – State Theatre,
16 – Swanzey, NH – Northlands Music Festival *
17 – New York, NY – Webster Hall
18 – Buffalo, NY – Town Ballroom
20 – Covington, KY – Madison Theater
21 – Kalamazoo, MI – Bell's Eccentric Cafe
23 – Eau Claire, WI – Blue Ox Music Festival *
24 – Chicago, IL – Thalia Hall, Chicago, IL
25 – Chicago, IL – Thalia Hall, Chicago, IL
27 – St. Louis, MO – Delmar Hall
28 – Indianapolis, IN – The Vogue
30 – Millvale, PA – Mr. Smalls Theatre
JULY
1 – Scranton, PA – Peach Music Festival *
2 – Burlington, VT – Higher Ground Ballroom
* FESTIVAL APPEARANCE
Tracklist:
Tilting
Connected
Back In The Bubble
Mull
Casual Enlightenment
Pure Energy
Revolution Of The Mind
Guilty Pleasures
Undone
Moonlight
Sughn Never Sets
Haywire
Tropical Rocket