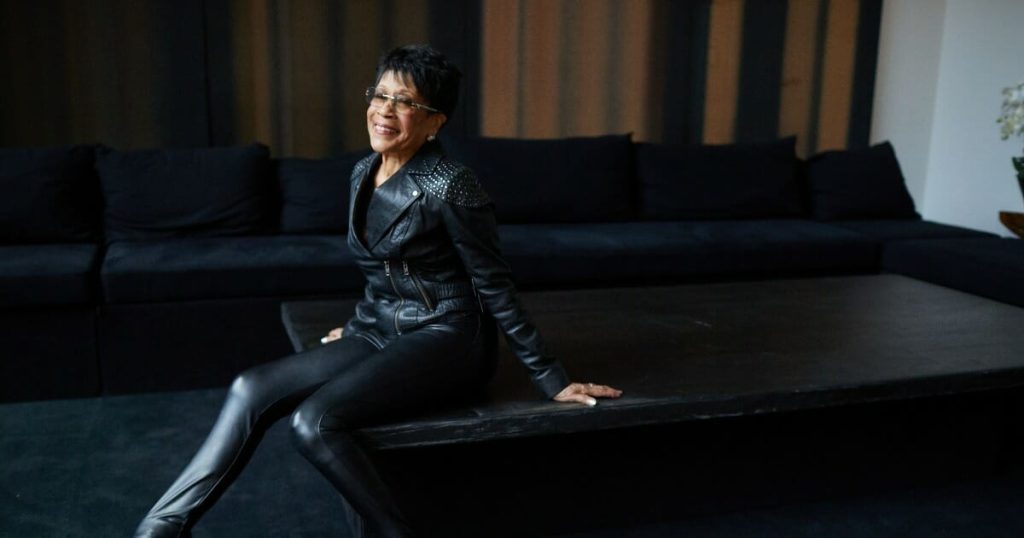 Photo Credit: Danny Clinch
The celebrated songstress, Bettye LaVette, is marking the vinyl release of LaVette!, her third collaboration with producer Steve Jordan, out now on Jay-Vee Records, by sharing a bonus song from the vinyl set, "What You Don't Say." The tune features organ by the great Reverend Charles Hodges of Hi Rhythm, whose sound is essential to hits by Al Green and Ann Peebles.
"'What You Don't Say' is one of my favorite songs of Randall's that we recorded," stated LaVette. "…and for you audiophiles," added Jordan. "You gonna DIG THIS FUNK." The timeless number is centered around LaVette's stunning lyrical delivery and supported by the playful prowess of Hodges' signature finger-work and high-tone approach, clacking the organ, on the borrowed tune.
"When Bettye gets a hold of a song, it becomes her song," Jordan explained. "It's like she wrote it. She's a great messenger, a communicator, an interpreter. I've always felt that if Bettye could just sing the songs she really wanted to sing, she would get the most out of it," he continued, "LaVette! checks all the boxes."  
Lavette's latest collected features material that Randall Bramblett initially wrote. "I think he's the best songwriter I've heard in the past 30 years," said LaVette via press release. Helping the musician make a mark on the songs are Pino Palladino on bass, Larry Campbell and Chris Bruce on guitars and Leon Pendarvis on keyboards, with guests John Mayer, Jon Batiste, Anthony Hamilton, Steve Winwood, Ray Parker Jr., Rev. Charles Hodges, James Carter and Pedrito Martinez, and Jordan, who sits in on drums. 
"Bettye LaVette is like a combination of Frank Sinatra, Billie Holiday and Miles Davis," said Jordan. "When I prepare a band for her, I make sure we have it together. When she joins us, we're only gonna get one or two takes, because she puts her heart and soul into each performance."
Stream and purchase LaVette!, now. Listen to "What You Don't Say" below. 
LaVette! Vinyl Track Listing
Side A:
See Through Me
Don't Get Me Started 
Lazy (And I Know It)
Side B:
Sooner or Later
Plan B
Concrete Mind
Side C:
In the Meantime 
Mess About It 
Hard to Be a Human 
Side D:
What You Don't Say 
Not Gonna Waste My Love
It's Alright