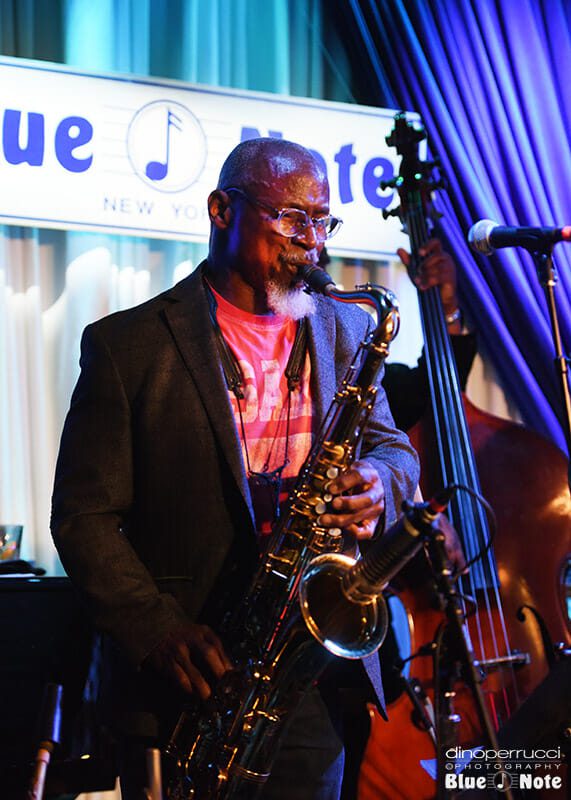 Karl Denson Project featuring Nicholas Payton with James Francies, Burniss Earl Travis and Blaque Dynamite stopped by New York's beloved Blue Note Jazz Club on April 11 and 12.
The sold-out shows showcased an eclectic array of glistening sounds that draped the club in style, fusion and celebration. The collaborative performance also gave each member of the project their individual chances to cascade their inclinations to the tuned-in laid-back listeners.
Notably, The Blue Note will host their Jazz Festival in Napa, Calif., on July 28-30 with appearances by host Dave Chappelle, Artist in Residence Robert Glasper and performances by Mary J. Blidge, Nas, Chance the Rapper and many more.
Photographer Dino Perrucci captured the action below.