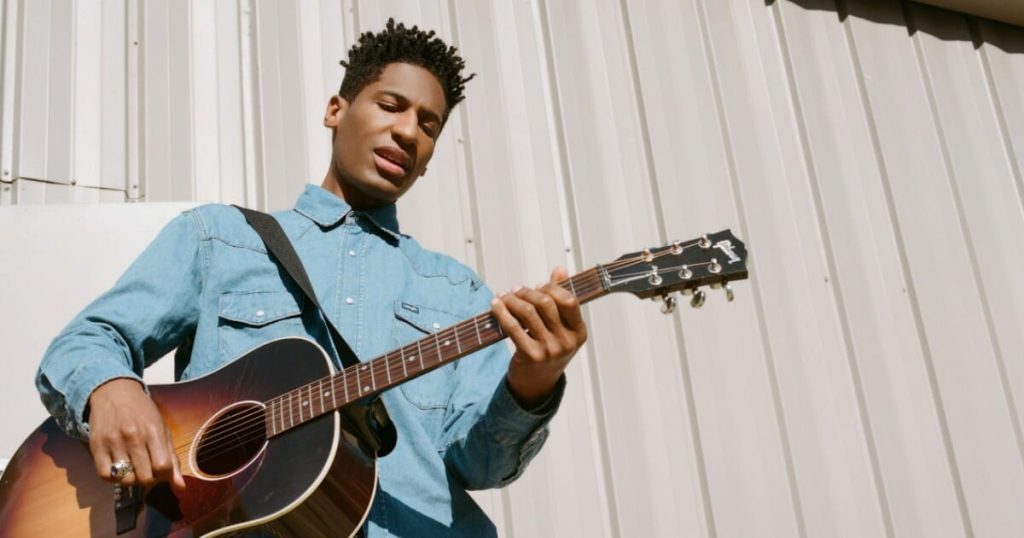 Photo Credit: Louis Browne
Esteemed musician Jon Batiste has announced the August 18 release of this latest full-length studio album, World Music Radio, due on August 18 via Verve Records/Interscope Records. On the set, the artist considers: Isn't all music, in essence, world music? Which draws from his mission to create community through the power of sound. As a preview, Batiste shared the first single off the set, "Calling Your Name." Listen now. 
Working with the aforementioned idea that all music is global music, Batiste offers his listeners a passport to explore the world through his unique lens with the help of an all-star cast of international contributors, including Jon Bellion, Lil Wayne, Lana Del Rey, Kenny G, Fireboy DML, J.I.D, Camilo, NewJeans and more. 
The group of collaborators assists Batiste in blurring the sonic boundaries, shedding the need for genres, and embracing the notion of musical transcendence in all forms. World Music Radio is set to arrive after the musician's critically acclaimed sixth studio album, 2021's We Are, which earned five Grammys, including Best Album of the Year. His career spanning 14 nominations across seven categories emphasizes his genre-defying approach. 
On the topic of World Music Radio, Batiste offered via a press release, "I created this album with a feeling of liberation in my life and a renewed sense of exploration of my personhood, my craft and of the world around me unlike anything I had ever felt before." 
Pre-order World Music Radio now. Scroll down to view the complete tracking list for the impending set.  
Watch the visualizer for the first single from the album, "Calling Your Name," here.
Tracklist:
1. Hello, Billy Bob
2. Raindance (ft. Native Soul)
3. Be Who You Are (ft. J.I.D, NewJeans, Camilo)
4. Worship
5. My Heart (ft. Rita Payés)
6. Drink Water (ft. Jon Bellion, Fireboy DML)
7. Calling Your Name
8. Clair De Lune (ft. Kenny G)
9. Butterfly
10. 17th Ward Prelude
11. Uneasy (ft. Lil Wayne)
12. CALL NOW (504-305-8269) (ft. Michael Batiste)
13. Chassol
14. BOOM FOR REAL
15. MOVEMENT 18' (Heroes)
16. Master Power
17. Running Away (ft. Leigh-Anne)
18. Goodbye, Billy Bob
19. White Space
20. Wherever You Are
21. (Bonus track) Life Lesson (ft. Lana Del Rey)