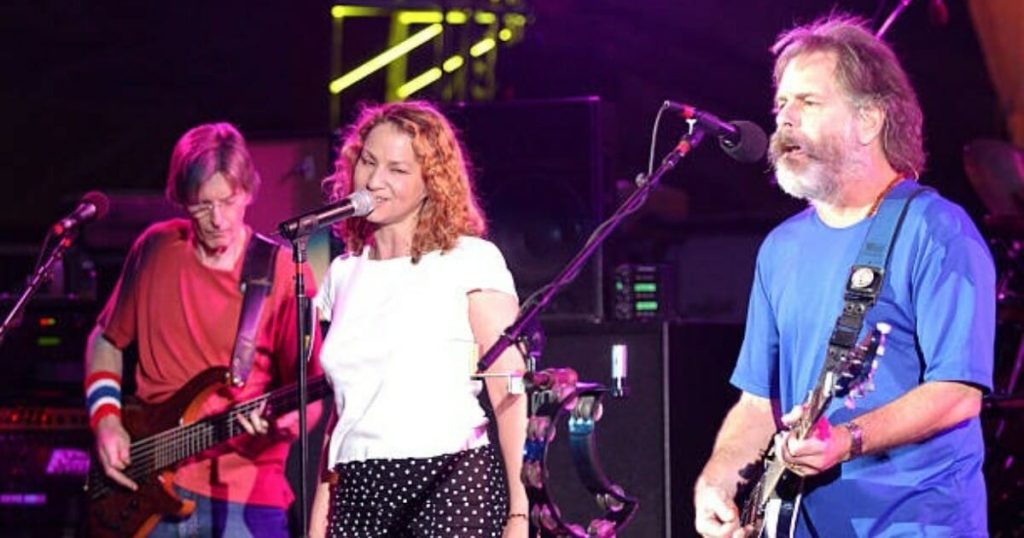 Photo via Dark Star Jubilee's Facebook
After delivering their initial artist lineup for the 2023 edition of Dark Star Jubilee at Legends Valley Concert Venue and Campground in Thornville, Ohio, from May 27 through 28, the folks behind the upcoming event have added veteran musician Joan Osborne to the lineup of talent taking part in this year's gathering. 
During the Memorial Day weekend occasion, the GRAMMY-nominated musician, who has delivered many collections of music since making a name for herself on the scene in the '90s,  will grace festival-goers with a selection of music plucked from Jerry Garcia's expansive archive and songs from her personal repertoire. 
Osborne first entered the Grateful Dead's sphere in 2003, when she was selected as a vocalist for the initial incarnation of The Dead, in addition to Dark Star Orchestra's Rob Barraco. After touring with The Dead in 2003, the songstress joined Phil Lesh & Friends on multiple occasions in 2005 and 2006 and was included on the bassist's two-disc LP, Live at the Warfield. 
Osborne joins already-announced participants of the 10th annual Dark Star Jubilee, including Bruce Hornsby & The Noisemakers, Sam Bush, The Wailers, Circles Around The Sun, New Potato Caboose, Cabinet, Dogs in a Pile, The Nth Power and many more. 
Tickets to Dark Star Jubilee are available and can be purchased here.