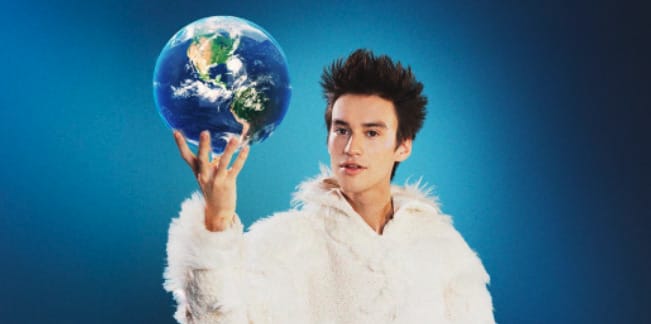 Today, English singer, songwriter, multi-instrumentalist, and producer Jacob Collier shared the details for his biggest headlining tour in North America to date. During his travels, which will take place in the spring of 2024, the artist will be joined by American singer and songwriter Emily King and New Zealand singer and songwriter Kimbra on select dates.
The 31-date tour, produced by Live Nation, will kick off at Toronto's Coca-Cola Coliseum on April 22 and run through mid-June. From there, the artist and his ensemble of talented collaborators will grace the hallowed halls of venues like Radio City Music Hall in New York, Philadelphia's The Met, The Fillmore in New Orleans, Austin, Texas' Moody Amphitheater, Los Angeles, The iconic Greek Theatre in L.A., Nashville, Tenn.'s gorgeous Grand Ole Opry and more.
The tour will commence following the release of Collier's Djesse Vol. 4 (Feb. 29, 2024), the fourth and final set in a series of Djesse albums that began in 2018. Collier recently released "Little Blue," a gem from the album with Brandi Carlile. Read more about the series and single here.
Tickets and VIP packages went on sale today via an artist pre-sale that kicked off at noon. Additional pre-sales will run throughout the week before general on-sale launches on Friday, Oct. 20, at 10:00 a.m. local time (11:00 a.m. ET for Radio City Music Hall). Learn more and find tickets here.