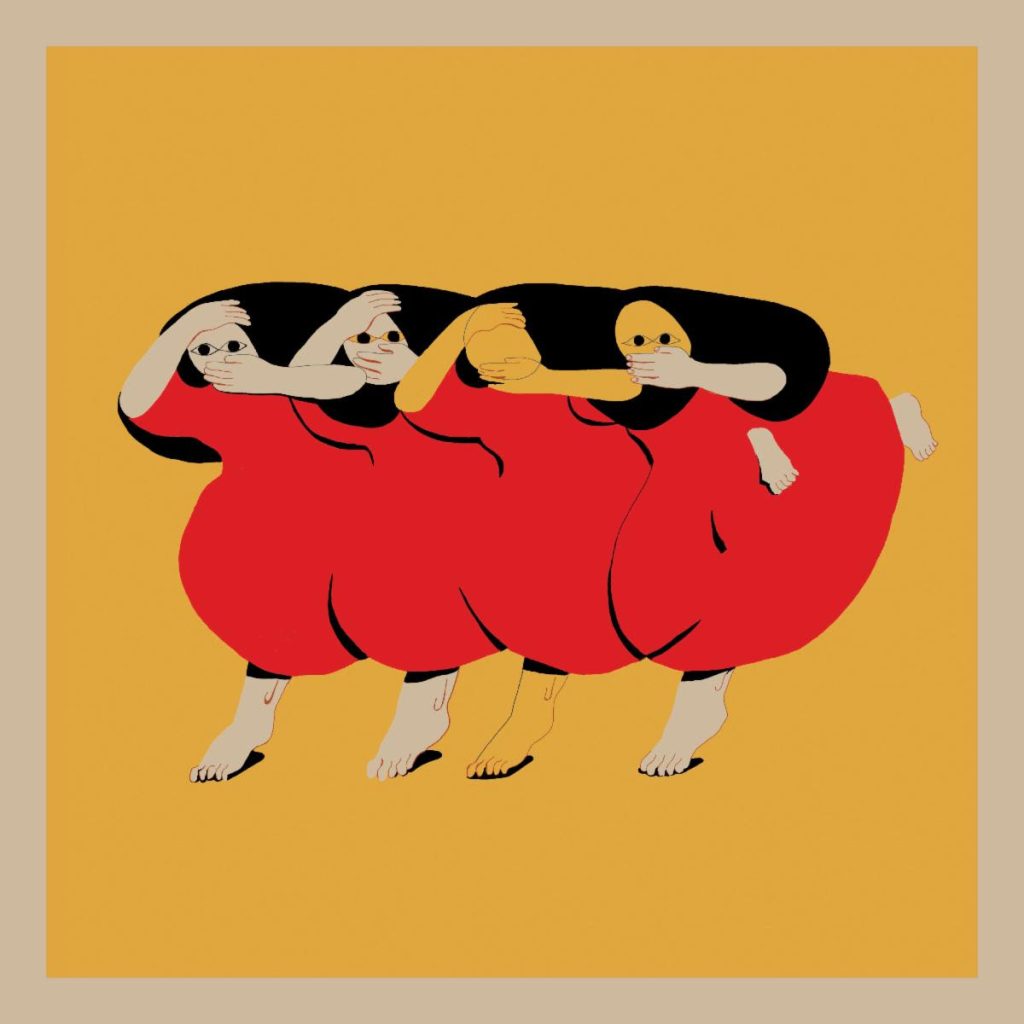 Photo by Frank Hamilton
Today, Future Islands announced they're set to drop their eagerly awaited seventh album, People Who Aren't There Anymore, on Jan. 26, 2024. The news comes just two months after concluding their As Long As You Are tour, and they're ready to unveil a bold new chapter in their musical journey.
Known for their high-energy anthems in the past, Future Islands–comprised of Samuel T. Herring (vocals, lyrics), William Cashion (bass, guitars), Gerrit Welmers (keyboards, programming), and Michael Lowry (drums)–have opted for a more introspective approach. The band has harnessed a newfound intensity, crafting tracks that are both inspiring and heart-wrenching, all by taking their time and making every note, lyric, and cymbal crash count. This album marks a defining moment in the band's career, proving their evolution as musicians.
In celebration of the album's announcement, Future Islands have released a new single from People Who Aren't There Anymore titled "The Tower," accompanied by a captivating music video directed by Jonathan van Tulleken. Notably, this is the second collaboration between van Tulleken and Herring, who previously worked together on Apple TV's The Changeling. In an interview, van Tulleken expressed his admiration for Herring's unique stage presence and how it translated into a mesmerizing on-screen performance. The video for "The Tower" explores the duality of light and darkness, echoing the band's artistic exploration.
"The Tower" joins previously released singles "Deep In The Night," "King of Sweden," and "Peach," all of which are included in the forthcoming album.
Co-produced by Future Islands and Steve Wright, People Who Aren't There Anymore showcases a collaboration between Wright and Chris Coady. Interestingly, this marks the first time Coady has worked with the band since their 2014 album, Singles.
The album will be available in various formats, including digital, CD, cassette, and standard black vinyl. For vinyl enthusiasts, it will also be available in transparent vinyl (indie-retail only) and a unique yellow & black 'yolk' vinyl with alternative artwork exclusive to 4AD/D2C. Fans eager to get their hands on this musical gem can find pre-order information here.
Listen to "The Tower" below.
Future Islands – People Who Aren't There Anymore
Tracklist
1. King of Sweden
2. The Tower
3. Deep In The Night
4. Say Goodbye
5. Give Me The Ghost Back
6. Corner Of My Eye
7. The Thief
8. Iris
9. The Fight
10. Peach
11. The Sickness
12. The Garden Wheel