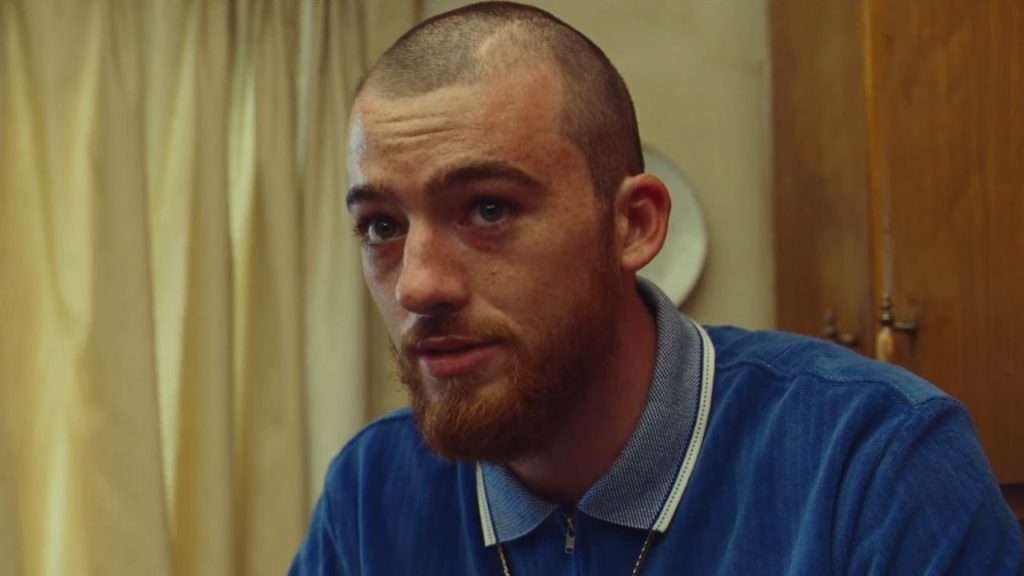 Euphoria star Zendaya Coleman took to Instagram on August 1st to express her love and admiration for her late co-star, Angus Cloud.
Cloud, who portrayed the beloved character Fezco on the hit show, tragically passed away at 25 on July 31st. Zendaya reminisced about his warm, kind eyes, infectious laughter, and ability to light up any room he entered. As the Euphoria cast and fans grieve the loss, she asks for patience and kindness, recognizing that grief looks different for everyone. 
Zendaya Remembers Angus Cloud 
Zendaya Coleman, known for her role as Rue in the popular series Euphoria, posted a touching tribute to her late co-star Angus Cloud, who passed away at 25. The heartfelt Instagram post, shared on August 1, reflects the close bond and admiration Zendaya had for Angus, both on and off-screen.
Angus Cloud, best known for portraying Fezco on Euphoria, tragically died on July 31, 2023. The news of his passing devastated fans and fellow cast members, who remember him as a talented actor and a warm-hearted individual. Cloud's untimely death has left a void in the entertainment industry, with many expressing their grief and sharing fond memories of working with him.
In her Instagram tribute, the star actor emphasized Angus's immense impact on her life. Zendaya said:
"Words are not enough to describe the infinite beauty that is Angus (Conor). I'm so grateful I got the chance to know him in this life, to call him a brother, to see his warm kind eyes and bright smile, or hear his infectious cackle of a laugh (I'm smiling now just thinking of it) I know people use this expression often when talking about folks they love…"they could light up any room they entered" but boy let me tell you, he was the best at it. I'd like to remember him that way. For all of the boundless light, love and joy he always managed to give us. I'll cherish every moment. My heart is with his mother and family at this time and please be kind and patient as grief looks different for everyone. "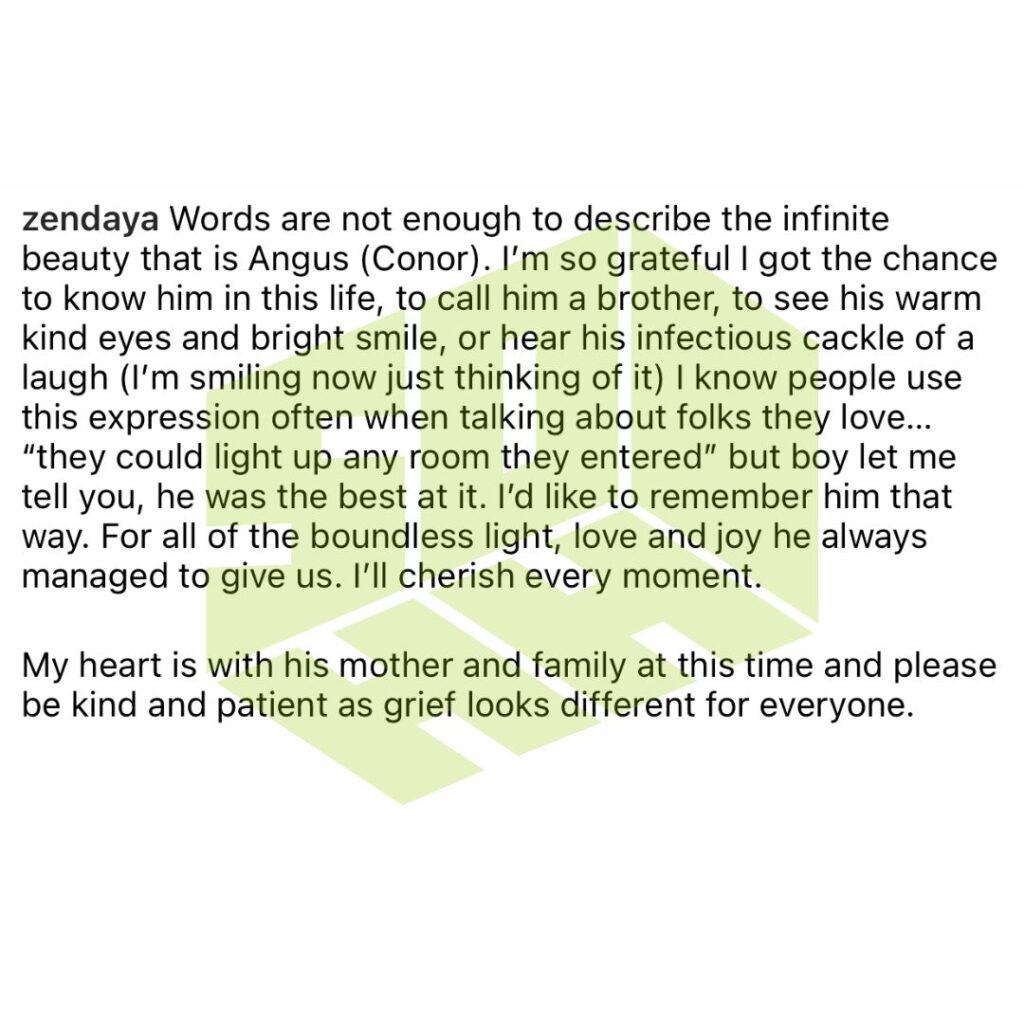 Updated by Kynedei Hobbs on August 2nd, 2023.
---
'Heartbroken' Fans Pay Tribute
Angus Cloud, known for his role as Fezco, the drug dealer and mentor in the hit HBO Max series Euphoria, has passed away at 25 from a possible overdose. On Monday, July 31, Angus was found unresponsive at his family's home in Oakland, California, leading to a heartbreaking loss for his loved ones and fans.
Gone Too Soon
Angus' death comes as a shock to many, as he was a rising star in Hollywood and had gained significant recognition for his portrayal of Fezco. The character, who served as a friend and protector to Zendaya's character, Rue Bennett, resonated with viewers and showcased Angus' talent and versatility as an actor.
According to TMZ, the Oakland PD and Fire Dept. responded to a 911 call made around 11:30 AM Monday by Angus Cloud's mother, where she reported a "possible overdose" and said Angus did not have a pulse. The HBO star was pronounced dead on the scene.
Reports suggest that Angus had been struggling with severe suicidal thoughts following the recent loss of his father in Ireland. The actor had been staying with his family during this difficult time to find solace and cope with his grief.
R.I.P. Angus Cloud aka "Fez"
Fans and fellow actors have taken to social media to mourn the loss of Angus and express their condolences. Co-stars like Storm Reid and Javon Walton have shared heartfelt tributes, highlighting Angus's impact on their lives both on and off-screen. The HBO and Euphoria network also released a statement, remembering Angus as immensely talented and a beloved member of the show's family.
The entertainment industry has been deeply affected by the news of Angus' passing. Celebrities such as Drake, Big Sean, and Denzel Curry have used their platforms to share their grief and pay tribute to the young actor. The loss of Angus serves as a reminder of the profound impact mental health struggles can have on individuals, regardless of their outward success or apparent happiness.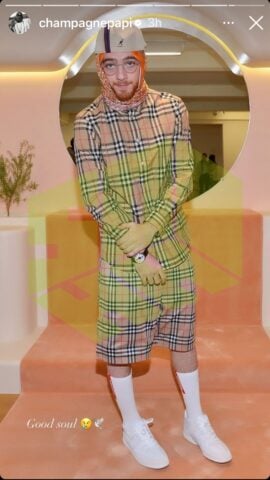 Mental Health Is Real
The exact cause of Angus' death has not been disclosed by his family. However, comments regarding his mental health struggles suggest the possibility of suicide. The police have launched an investigation to determine the cause of his passing. 
Angus' family told TMZ:
"Angus was open about his battle with mental health and we hope that his passing can be a reminder to others that they are not alone and should not fight this on their own in silence."
The late star's portrayal of a drug dealer in Euphoria has faced criticism from drug abuse organizations like D.A.R.E. They claim that the show's depiction of drug addiction may influence teenagers negatively and glorify drug abuse.
Big Scarr Passes Away At 22
The tragic passing of Angus Cloud echoes the devastating trend of young artists losing their lives to drug overdoses. Memphis rapper Big Scarr, who was just 22 years old, also lost his life to an overdose earlier this year.