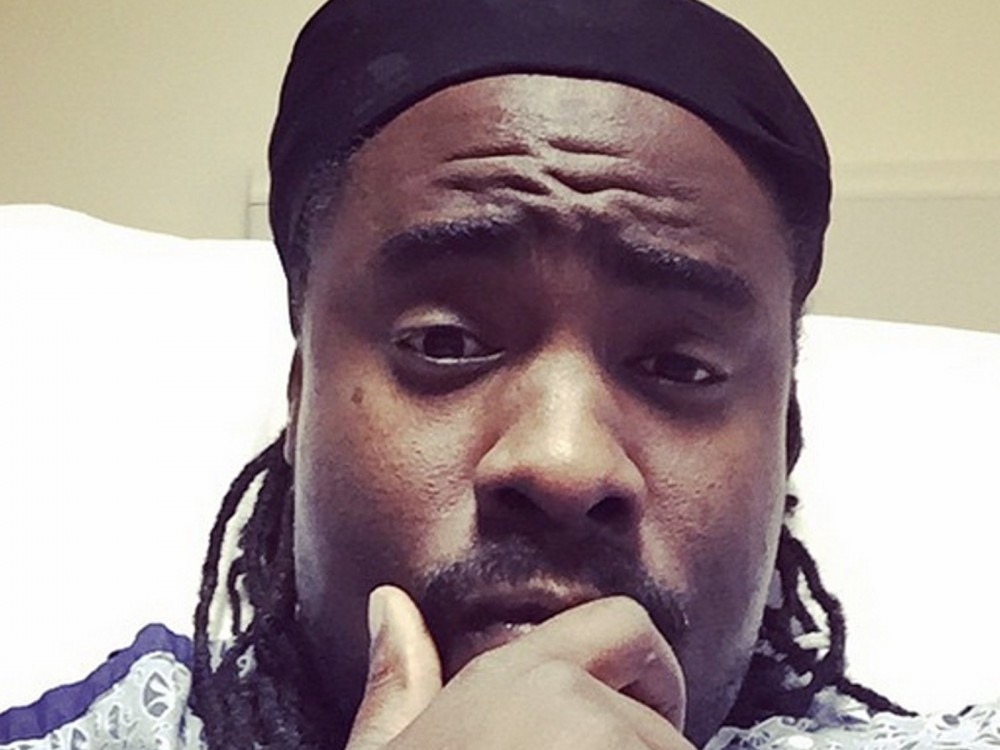 Rap veteran Wale has the hip-hop community at full attention. After making an alarming announcement on social media, fans and artists alike are showing concern.

99 Views
Comments Off on Wale Alarms Hip-Hop W/ Concerning Illness Announcement
Wale Alarms Hip-Hop W/ Illness Announcement
Wale went to his Instagram Story to say that he is "extremely sick". He didn't offer up any more details on what this could possibly mean, but Ralph Folarin noted a social media hiatus would come as well.
"I am out of commission. I been extremely sick since Saturday. I've missed many calls and texts.. Thank you to everybody who called wit genuine concern. I ain't sure how long I'll be down but this sh*t ain't slight… Soon as I can come back strong I'll be back strong. As for now management will run my socials. Much love, see y'all soon."
Wale's Good Vibes Is A Must-Hear
The news comes just weeks after Maybach Music Group boss Rick Ross plugged Wale and singer Chris Brown's new collaboration. Yung Renzel went to his Instagram Story with footage of himself hyping up their "Angles" single.
Renzel encouraged his millions of followers to show love to Wale by going to his page and playing "Angles" on their own accounts. The Brown-assisted visual and single had continued to make waves since dropping a few days prior.
Wale Remembers Brodie Lee
In late December 2020, Wale went online to express what he was feeling following the death of late wrestler Jon Huber. He took to Twitter to mourn the late wrestling star, who passed away at age 41.
"Heartbreaking . God Be with you my Good man 💙 #BrodieLee"
Also known by performance names Brodie Lee and Luke Harper, with his birth name being Jon Huber, the wrestler passed away unexpectedly. Reports said it was due to a non-COVID-19 related issue with his lungs. Social media has lit up with remembrance.
Wale Teases Nobody is Perfect
Earlier this year, the Maybach Music Group rapper was on his poetic grind. The hip-hop star lit up his Twitter page with the ultimate teaser. Ralph Folarin shared a teaser clip featuring himself speaking heavenly words and hinting at recent Nobody is Perfect album.