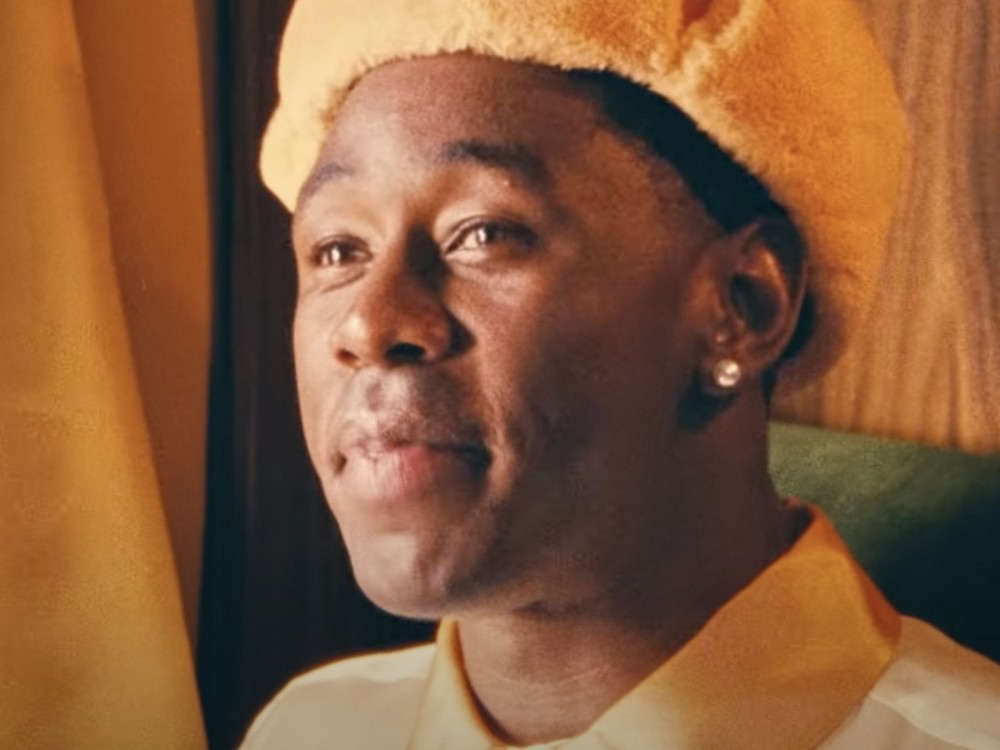 Odd Future boss Tyler, the Creator doesn't forget – at all. The hip-hop star has come forward to not only celebrate his new Call Me If You Get Lost album doing big numbers atop the sales chart but also send a friendly trolling message to We The Best CEO DJ Khaled.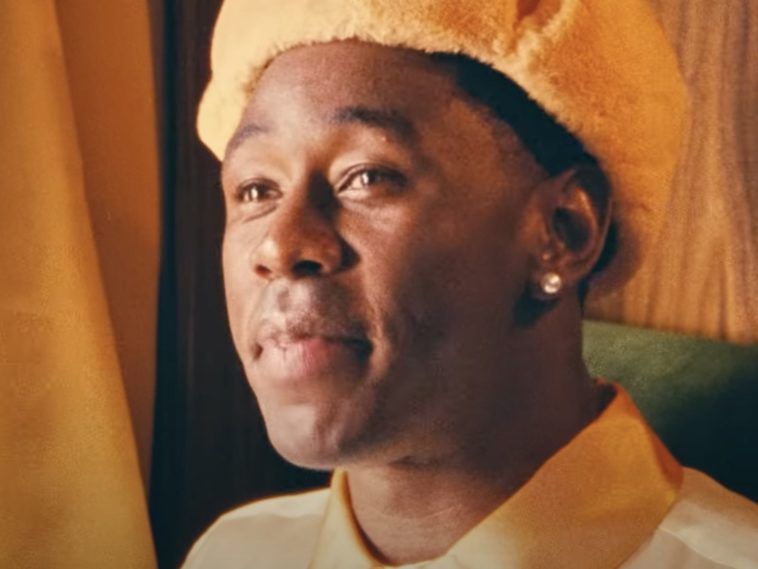 99 Views
Comments Off on Tyler the Creator Still Feels A Type Of Way About DJ Khaled
Tyler The Creator Still Feels A Type Of Way
The West Coast rap star hit up his Twitter page to initially react to his album securing the No. 1 spot on the Billboard Top 200 chart. In addition to retweeting his achievement, Tyler went the extra mile with a throwback reference only a handful of people would understand.
"N*GGAS IS BLESSED. MYSTERIOUS MUSIC! HA! WOW."
The "mysterious" reference is no mistake. Back in 2019, Khaled took personal aim toward Tyler in a since-deleted post about "mysterious" music a.k.a. Creator's IGOR album actually outperforming his star-studded Father of Asahd studio effort. The Miami producer – at the time – said he made "good music" and not "mysterious sh*t." The remarks ultimately came as Khaled lost not only in a sales battle but Grammys face-off against Tyler.
Tyler The Creator Defends IGOR
In 2019, Tyler stood behind his IGOR album's sound and presentation. He also acknowledged how his studio effort outperformed Khaled's star-studded Father of Asahd LP.
"When I put it out and it [debuted No. 1], and again, I don't make sh*t to be first week or be radio or whatever, but for this work of art and that album cover and these videos and me doing this suit wig thing and having these progressions and this distorted this and that, and these melodies and this stuff like that, beat –  and this is no disrespect to Khaled or anyone, but this n*gga had every person in the industry, everyone on that f*cking album. Everyone. Everyone. Cardi B. 21 Savage. Travis Scott. Post Malone. Beyoncé. Jay. Everyone who sells billions of records and the fact that I beat him with this that isn't parallel to all the popping music right now was f*cking crazy, bro." (Apple Music)
Tyler The Creator's Monster Week
After a solid seven days of availability, Tyler's latest studio album pushed out more than 177,000 copies in the first week. His only real competition came from fellow West Coast rap crooner Doja Cat.
Tyler, The Creator's CALL ME IF YOU GET LOST (Columbia) opens at #1 on the HITS Top 50 with 177k, a new sales peak for the influential rapper/producer. Kemosabe/RCA's Doja Cat follows at #2 with Planet Her, which posts 109k. (HITS Daily Double)
Initial estimates also had the album slated to debut atop the sales chart.
Tyler, The Creator will score his second #1 debut on next Friday's HITS Top 50, with CALL ME IF YOU GET LOST (Columbia). After one day of sales and streams, the album is projecting around 175k in activity for Tyler's biggest debut yet. 2019's IGOR opened with 165k. In addition to a projected 180m streams, sales of the album's sold-out box set, available from Tyler's online store, are contributing to his overall total. Doja Cat's Planet Her (Kemosabe/RCA) is headed toward a career-best 100k and could compete with Olivia Rodrigo's SOUR (Geffen) for the runner-up spot. Victor Victor/Republic's Ski Mask the Slump God looks good for around 18k, a likely Top 25 debut. (HITS Daily Double)
Tyler, The Creator's New Album Coming
Recently, the Creator went to his social media pages to get fans hyped for more than just a new song. Tyler shared the project's presumed cover art and penciled in Friday, June 25 as its drop date.
"CALL ME IF YOU GET LOST: JUNE 25TH … @luisperezdop @darrenvongphakdy @gregoryferrandart 😍"
"this gonna be the album of the year, we got a whole nother Cherry Bomb coming and I'm ready for the explosion"