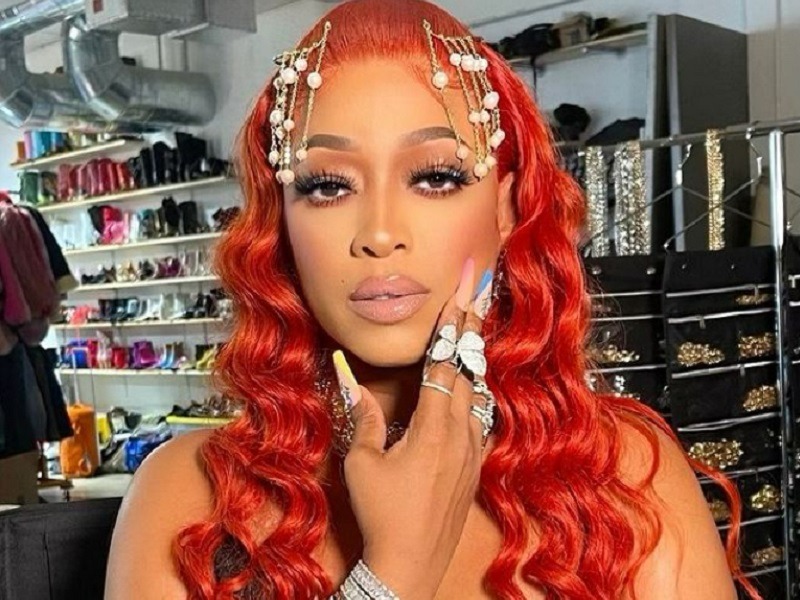 Miami rap veteran Trina will have the VERZUZ spotlight on her this Wednesday when he goes hit-for-hit with Eve. In the first-ever VERZUZ battle between two female rappers, Trina went to social media to show she's more than ready.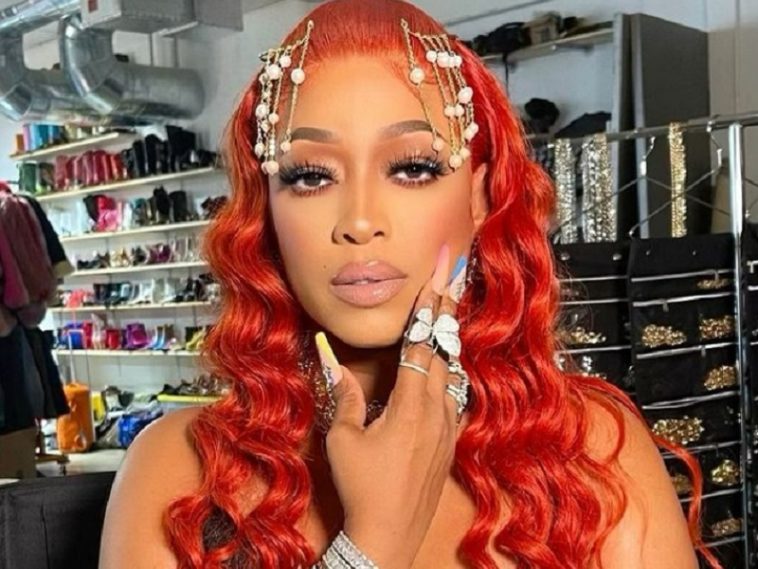 159 Views
Comments Off on Trina Makes Bold Statement Ahead Of VERZUZ W/ Eve
Trina's IG Post Might Be A Low-Key Shot At Eve
The Diamond Princess posted a glam shot on Instagram with a caption that might be more than meets the eye. "Nothing REAL can be threatened" could be Trina's pre-VERZUZ jab at Eve, who has been accused of using ghostwriters — most notably on her 2000 hit "Got It All" featuring Jadakiss. Trina was once accused by longtime rival Khia of using ghostwriters, a claim she vehemently denied.
"Nothing REAL can be threatened 💙"
VERZUZ Announces June Lineup
The team at VERZUZ made a couple big announcements. Two of the rap game's most popular female MC's will go at it in the next showdown, while two chart-topping rivals have been confirmed for a long-rumored VERZUZ battle. On June 16, Eve and Trina will take the stage. On June 26, it'll be Soulja Boy and Bow Wow.
"Let's get this SUMMER started!! 🔥🔥🔥🔥" (VERZUZ)
Soulja Boy VERZUZ Bow Wow Is Officially Happening
After weeks of rumors, it's been confirmed by VERZUZ that former child stars Bow Wow and Soulja Boy will face off on June 26. The rappers/reality TV stars have been taking social media shots at each other for a while, although it's mostly been in the name of fun and games.
"Please get this clear! Soulja is my brotha for life. We will never in life beef. This is fun and games. I see fans like awww man here they go…. that's my dawg and that's why we can bag on each other the way we do. You guys have nothing to worry about." (Bow Wow)
Swizz Beatz Checked Timbaland For VERZUZ Sneak Tactic
Big-time producer Swizz Beatz doesn't hold back when it comes to rap battles. The hip-hop star spoke up when a Justin Timberlake track played during his recent VERZUZ rematch battle with fellow producer Timbaland.
"Until you can get Justin Timberlake on VERZUZ, I don't really wanna hear those vocals," he said with a laugh after his competitor played Jay-Z's 2013 Grammy-winning song "Holy Grail," which Timberlake is featured on."