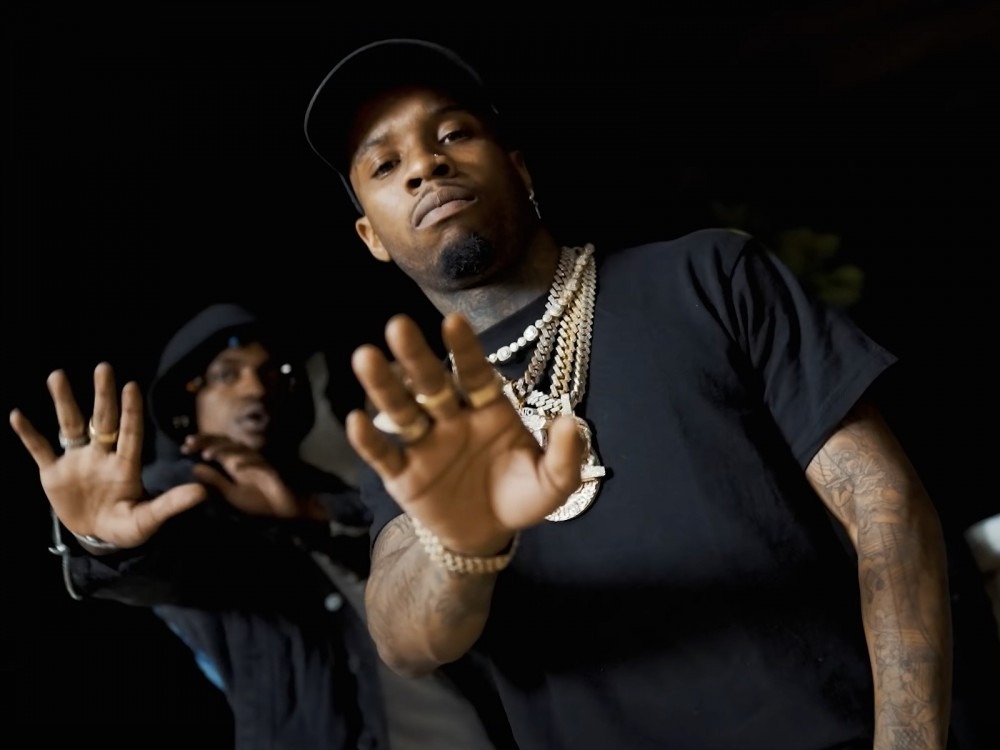 Toronto rapper Tory Lanez has nothing but love for the Chi. The hip-hop star has stepped up to share his respect for some of the biggest game-changing musicians from Chicago.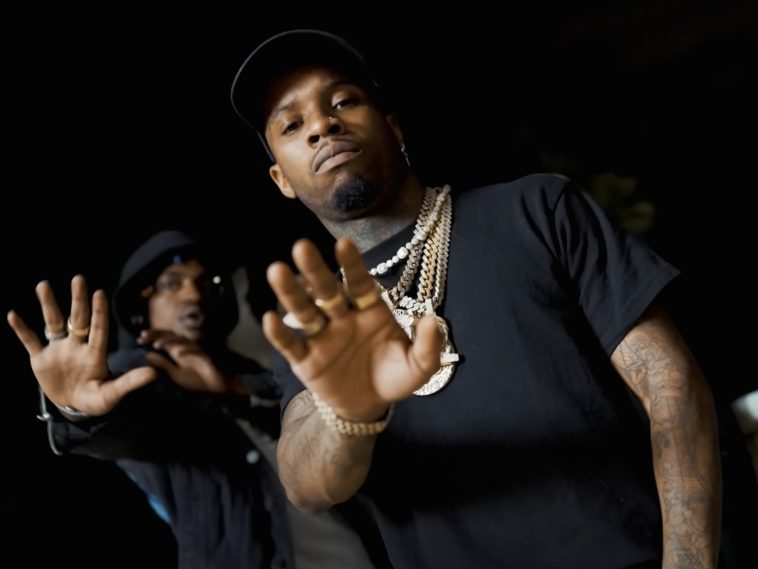 109 Views
Comments Off on Tory Lanez Celebrates His All-Time Fave Chicago Rappers
Tory Lanez Celebrates His All-Time Fave Chicago Rappers
TL went to his Instagram page with an epic-looking pic of Chicago rap stars. The post includes everyone from Lil Bibby, Juice WRLD and G Herbo to Chance The Rapper, Kanye West and the late King Von.
"WHAT CHICAGO HAS GIVEN IN THE LAST 10 . ….. this pic is mad dope to me !!!"
Tory Lanez Calls Up VV$ Ken + EST Gee For 'TUH' Video
Following mounted anticipation, Lanez recently decided to hit the green light on dropping his "TUH" music video. The clip is packed with partying, vixen and ample money being spread around to everyone.
The visual features Lanez protégé VV$ Ken and Kentucky rapper EST Gee.
Grammy Award-nominated artist Tory Lanez is back with his newest visual "TUH" featuring EST Gee and One Umbrella Record's VV$ KEN. Following the release of his EP We Outside and his summer singles "SKAT" with DaBaby and "GRAH TAH TAH" featuring Kodak Black (both of which reached top 10 trending Youtube videos), Lanez' momentum in delivering viral worthy hits continues to make the artist a staple in the rap game.
Tory Lanez Gets Attacked
These days, Lanez has more to worry about than Megan Thee Stallion fans. The hip-hop star recently stepped up to acknowledge his biggest troll might be in the form a non-human entity.
Last month, Lanez hit up his Instagram page to share a slideshow of fire snapshots. The pics feature him donning flashy, luxurious Prada all-white fashion drip.
"IM PRADA U 😇"
However, Lanez had to resort to his own post's comments section to acknowledge bots coming at him. Despite getting over 212,000 likes from artists like G-Unit's Uncle Murda, Tory took personal aim at spam blowing up his post.
"Bro who sent all these bots to my page lmaoooo THEY WORKING HARD TODAY 😂😂😂😂😂"
Tory Lanez Roasts Cassidy Over 'Lullaby' Song
In addition to bots, Lanez also has no problem addressing his real-life enemies. This week, TL revealed he wasn't losing any sleep over what rival Cassidy is serving up to him. The hip-hop star stepped up to low-key react to getting dragged by the battle rapper on his "A Lullaby" diss song.
While Tory didn't go to his main social media accounts to address Cass' disses, he did acknowledge the latest battle record aimed at his career. Lanez popped into the comments section of Internet personality Akademiks' Instagram post to downplay the song.
"😂😂😂 he was on YouTube searching like …….. "YOUNG NIGGA TYPE BEAT " 🤣😂🤣😭"