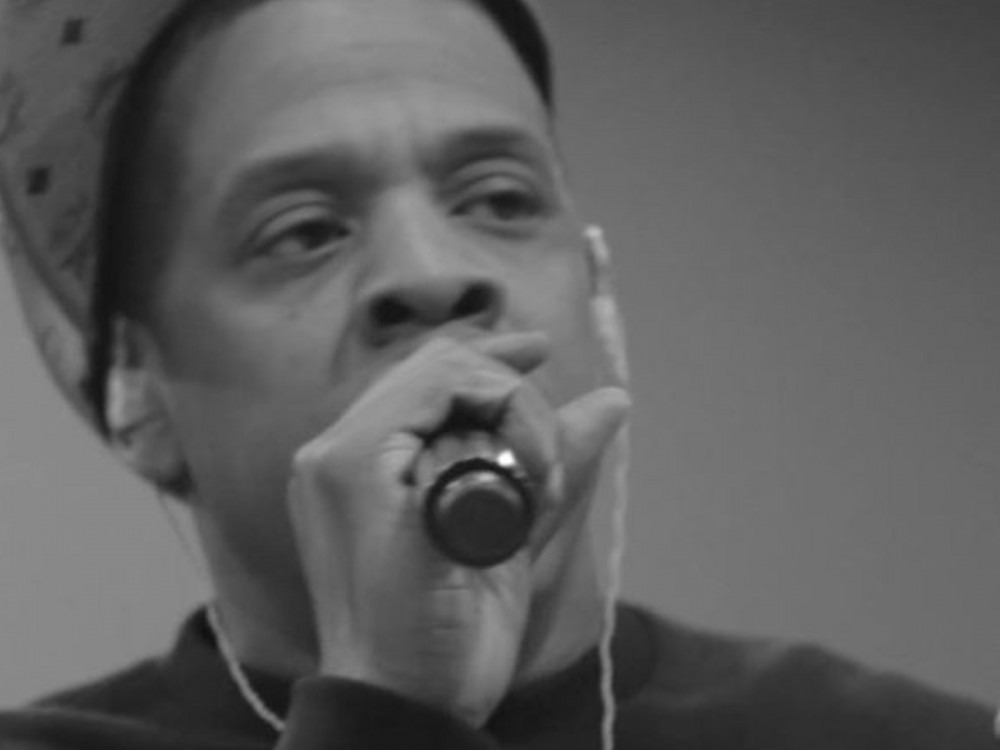 Music mogul JAY-Z's Reasonable Doubt has some serious respect being placed on its name. The hip-hop icon's unforgettable debut album is getting all its flowers courtesy of people responsible for its creation reflecting on the 25th anniversary.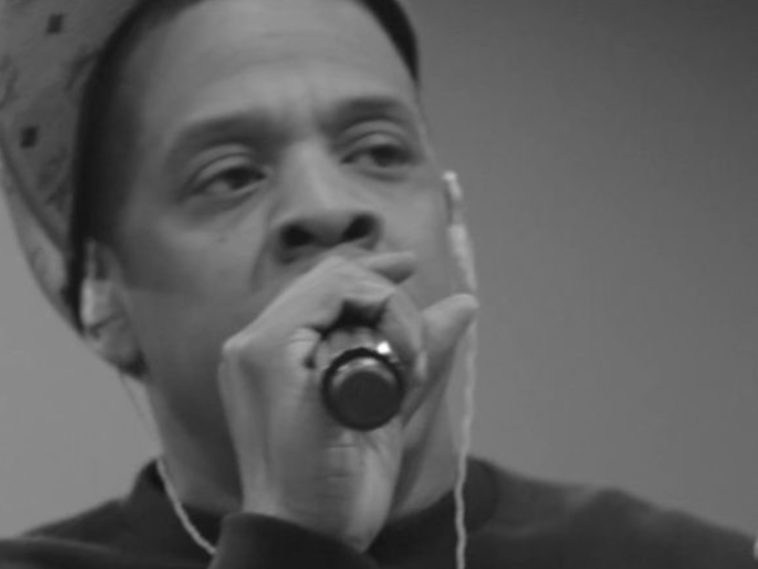 119 Views
Comments Off on TIDAL Is Properly Celebrating JAY-Z's 'Reasonable Doubt'
TIDAL Is Properly Celebrating JAY-Z's Classic
According to streaming giant TIDAL, fans will be able to take a deep dive into the classic 1996 release. Subscribers will get a chance to check out the project's interactive credits, watch its videos and hear commentary from people connected to the LP.
To celebrate today's 25th anniversary of JAY-Z's Reasonable Doubt – his debut studio album released on June 25, 1996 – TIDAL is offering fans a deep dive into the superstar's iconic work. The powerful album release laid out the groundwork for the legendary Roc-A-Fella Records legacy. People can head to TIDAL.com/RD25 to rediscover the debut, uncover interactive credits,  watch videos, hear commentary, and more.
The Roc Hands Dame Dash An L
According to reports, a legal showdown went down this week in court over JAY-Z's former Roc-A-Fella business partner Damon "Dame" Dash's intent to auction off the LP in an auction. With the event set to go down June 23-25, a judge had to make a super fast decision on whether Dame could move forward with the NFT move.
During a Tuesday morning hearing, U.S. District Court Judge John Cronan asked why monetary damages wouldn't suffice. Alex Spiro, representing the record company, answered, "A lot of it has to do with the uniqueness added to the unique industry." Dash and his lawyers didn't show up for hearing, but Spiro said they were served papers and had previously responded to a cease and desist. Dash's side has also commented about the dispute in the media where they said they really wanted to sell shares in Roc-A-Fella. (THR)
Dame Dash Exposes Truth In NFT War
According to Dame, JAY tried to buy his share of Roc-A-Fella songs for an unbelievable unreasonable price. The offer forced him to continue looking for suitable buyers despite facing this legal heat from the Roc.
Dash tells us the lawsuit is full of inaccuracies, and it's not the album he's trying to sell … it's his ENTIRE stake in Roc-A-Fella!!! In fact, Dash claims as recently as March of this year, Jay-Z attempted to buy his 1/3 share of RAF at, "a price I deemed unacceptable" … so he's looking for a buyer on his own. If he comes to an agreement with someone, Dash says, "Under the terms of the deal with a potential buyer, the buyer would buy my share of Roc a Fella Records and Jay-Z will have exclusive administration rights." (TMZ)
According to initial reports, Dash was doing the most by trying to secure a sale courtesy of a non-fungible token (NFT) of JAY's 1996 Reasonable Doubt debut album. The Roc believes Dame doesn't have the right to mint the LP because it owns it.
According to the docs — filed by powerhouse attorney Alex Spiro — Damon planned to sell the album as an NFT at a since-canceled auction, but the company is worried DD will just try to find another platform to hold the auction. In the suit, RAF claims Damon is "frantically scouting for another venue to make the sale" and believes DD is still looking to cash in ASAP on the recent NFT craze. RAF's asking a court to step in and stop Damon from going through with the auction and it wants Dash to turn over any NFTs of "Reasonable Doubt" he may have already minted. (TMZ)
Tory Lanez's Next Album Is 100% NFT-Friendly
Rap crooner Tory Lanez is super serious about how he's putting his music out right now. The hip-hop heavyweight recently announced plans to release a non-fungible token (NFT)-type new project following retail-friendly Playboy and Loner studio capsules.
"OMGSH !!!!! 🍾🍾🍾🍾🍾🍾🍾🍾 ITS OVER 🔥🔥🔥🔥🔥 READ THIS ARTICLE !!!"
According to a press release Lanez plugged, the new power move will have his album land exclusively on a non-traditional platform.
Vinco Ventures, Inc. (NASDAQ: BBIG) a leader in selective acquisitions who leverage new market opportunities by utilizing the B.I.G. Strategy: Buy. Innovate. Grow. today announced that its subsidiary, Emmersive Entertainment, is set to release an exclusive NFT from superstar rapper, singer, songwriter and record producer Tory Lanez. Tory, who is known for his out of the box creativity, is working in conjunction with Emmersive Entertainment on a creative campaign that is poised to make history with his new album of original songs and accompanying artwork. Being a pioneer in the NFT space, Tory has developed his career as a creative disruptor. Tory's NFT album will be available exclusively on the upcoming Emmersive Entertainment platform.