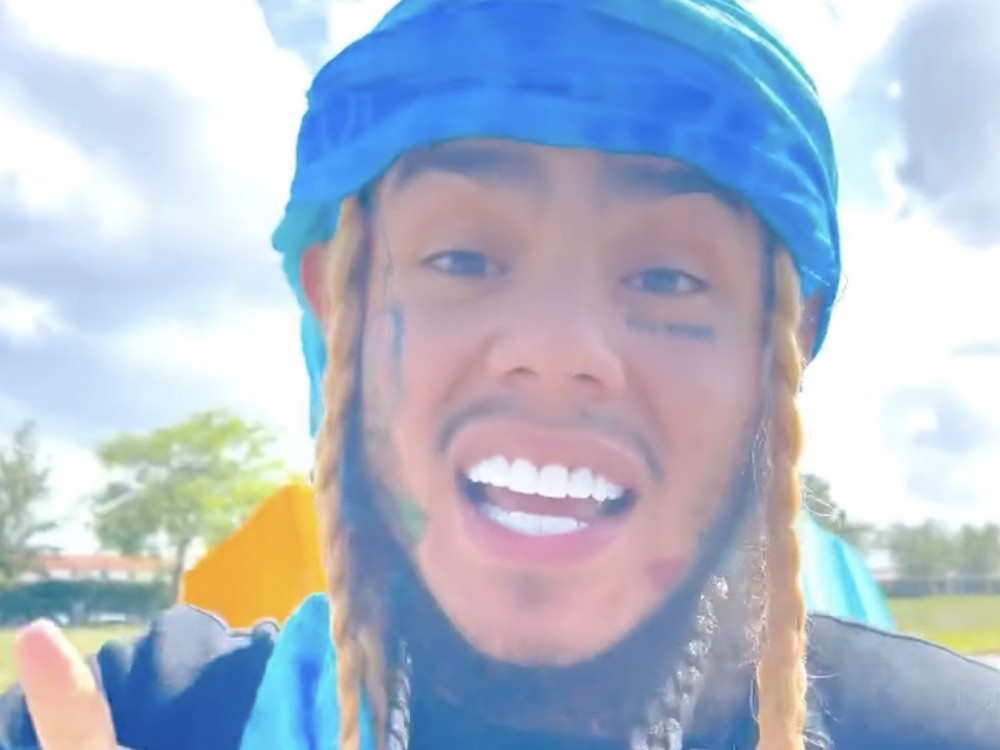 New York rapper Tekashi 6ix9ine isn't showing any mercy. Instead, the hip-hop troll has decided to use the death of rap rival Lil Durk's brother OTF DThang as the fuel for their never-ending feud.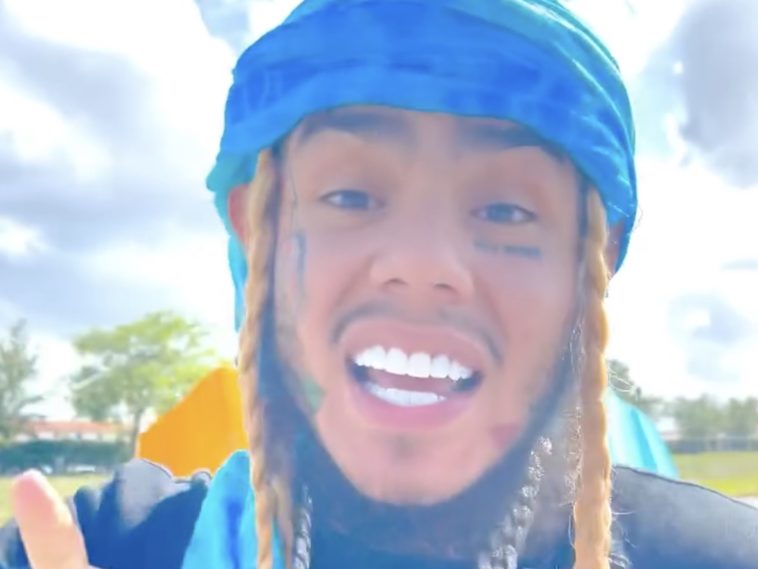 179 Views
Comments Off on Tekashi 6ix9ine Blasts Lil Durk Over Brother's Tragic Murder
Tekashi 6ix9ine Blasts Lil Durk
A screenshot showing a headline revealing Durk's family loss initially started to circulate online. Tekashi ultimately reacted to the post in an Instagram comments section with a reference to Durk's late slain affiliate King Von.
"Time to smoke a NEW pack .. it's like every week.. I didn't even finish enjoying smoking Von yet 🤣🤣 YALL dying to fast"
According to reports, Durk's brother suffered a fatal gunshot wound to his head outside of a Chicago nightclub. Details are still coming together on the attack.
Cook County officials tell us Dontay Banks Jr. — DThang's government name — was found deceased on the 7900 block of S. Loomis Blvd. in Chicago, and has been assigned a case number. An autopsy still has to be done to figure out the cause and manner of death. Reports say DThang was shot in the head outside of a nightclub and died on the spot … citing alleged witnesses who say they saw the shooting go down. (TMZ)
BREAKING: Lil Durk's Brother DThang Killed
Although details were still coming together, musician Calboy initially delivered the horrible reveal on his Twitter page. There's also speculation he lost his life outside of a Chicago nightclub from gun violence.
"R.I.P Dthang it's was always love when ya saw me"
Durk's brother Dontay Banks Jr. went by the nickname DThang.
'Voice of the Heroes' First-Week Sales Projections
The crushing news came just a couple days after Durk and fellow rap star Lil Baby put out their new Voice of the Heroes album. Barring any crazy last-minute changes, the album is cruising to an easy chart-topping debut. It's set to sell up to nearly 200,000 copies from early weekend estimates.
The collaboration between Lil Baby & Lil Durk, The Voice of the Heroes (Quality Control/Alamo/Motown), will open at #1 on next Friday's HITS Top 50. After one day, we're projecting more than 200m audio streams the album's first week. Olivia Rodrigo's SOUR (Geffen) will cross the 1m mark in YTD activity, with a projected 130-135k its third week. Lil Baby & Lil Durk (QC/Alamo/Motown): 165-185k; 4-7k albums. (HITS Daily Double)
NBA Star James Harden Attached To Voice of the Heroes
According to a press release, Brooklyn Nets superstar James Harden played a massive part in the album's actual creation. A portion of the LP actually came together in Harden's recording studio.
NBA superstar James Harden is credited as an executive producer of The Voice Of The Heroes, as he was played a role in the inception of the project and Lil Baby spent considerable time in Harden's studio to record. Harden and Baby's friendship was largely made known by the now-infamous video of Harden's generous "honey bun" gift at Lil Baby's birthday celebration in December. Harden also previewed snippets of the album on Instagram earlier this week, giving fans another taste of what the album had in store.