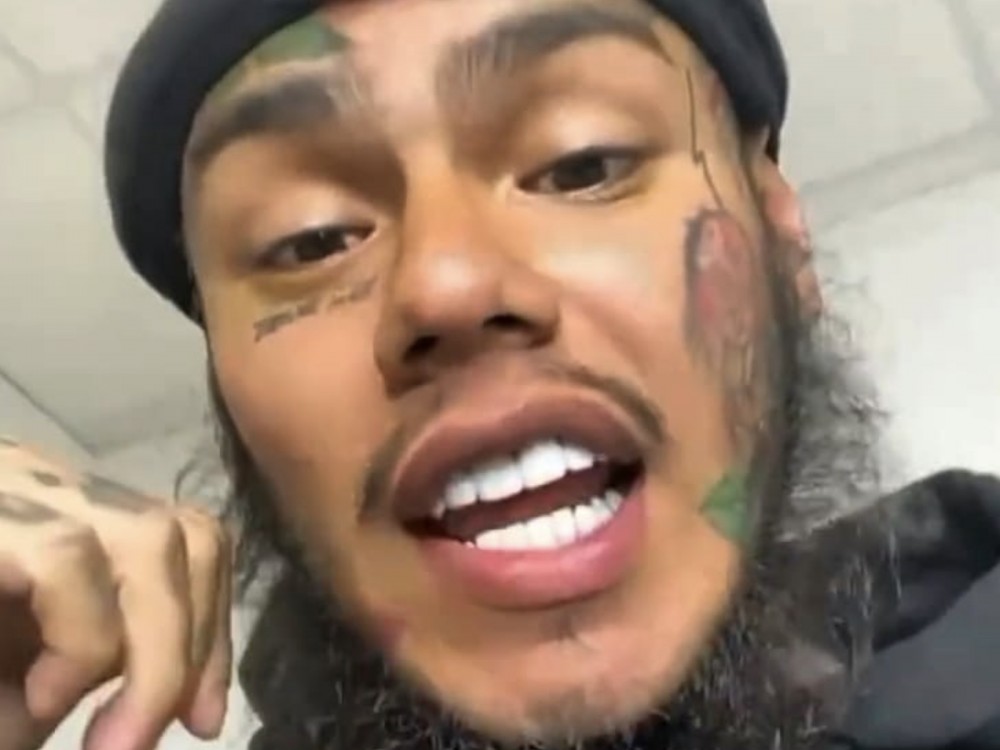 Hip-hop superstar Tekashi 6ix9ine is a magnet for controversy, in part because he doesn't hold anything back with his opinions. Reacting to the recent news of fellow Brooklyn rapper Bobby Shmurda inking a deal with Roc Nation, Tekashi called out what he sees as hypocrisy in the industry.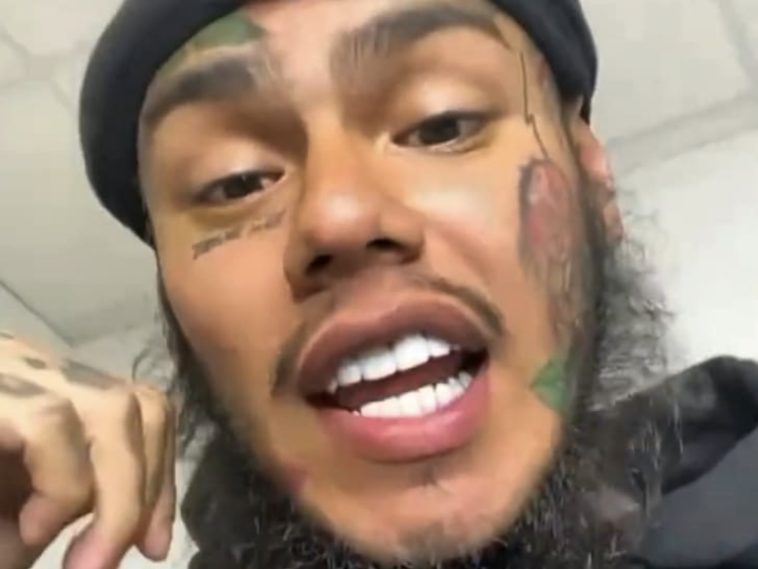 99 Views
Comments Off on Tekashi 6ix9ine Blasts Bobby Shmurda Over Roc Nation Deal
Tekashi 6ix9ine Calls Out Bobby Shmurda For Signing W/ Roc Nation
Commenting on a news report, Tekashi 6ix9ine shaded Bobby Shmurda, and had words for anyone who's slammed or shunned him for cooperating with law enforcement in his own criminal case a few years ago. The "GUMMO" hitmaker referenced Roc Nation's CEO Desiree Perez, who cooperated with the U.S. Attorney's office following a narcotics arrest in the mid-1990s.
"They hate ratting and cooperating with police but SIGN to roc nation (Who's CEO is a cooperating federal informant for the DEA) but pick and choose"
Tekashi Gets Mad Disrespectful (Again) W/ Chicago Rivals
6ix9ine must be determined to have the entire city of Chicago coming for his head. Following up on his commentary about Shmurda and Roc Nation, rap's most outspoken troll took more shots at his critics and got especially disrespectful about Chicago rappers King Von and DThang, who were both murdered in the last year.
"People hate it because it comes from me. But it's cool I'm still untouched it's been a year since I been home I've done shows I been in night clubs I done everything people told me I couldn't do. So they hate me because I proved the world wrong. I would hate me too. By the way quando untouched too and lil Tim and I remember them saying he lucky he in jail. Fuk Von and we smoking Dthang now "
ICYMI, rapper Lul Tim is facing charges in the Nov. 2020 death of King Von, who was fatally shot during a fight with Quando Rondo's crew in Atlanta. King Von was close friends with Chicago rap heavyweight Lil Durk, whose brother DThang was killed recently.
Tekashi Shows No Mercy To Lil Durk
A screenshot showing a headline revealing Lil Durk's family loss initially started to circulate online. Tekashi ultimately reacted to the post in an Instagram comments section with a reference to Durk's late slain affiliate King Von.
"Time to smoke a NEW pack .. it's like every week.. I didn't even finish enjoying smoking Von yet 🤣🤣 YALL dying to fast"
According to reports, Durk's brother suffered a fatal gunshot wound to his head outside of a Chicago nightclub. Details are still coming together on the attack.
Cook County officials tell us Dontay Banks Jr. — DThang's government name — was found deceased on the 7900 block of S. Loomis Blvd. in Chicago, and has been assigned a case number. An autopsy still has to be done to figure out the cause and manner of death. Reports say DThang was shot in the head outside of a nightclub and died on the spot … citing alleged witnesses who say they saw the shooting go down. (TMZ)
BREAKING: Lil Durk's Brother DThang Killed
Although details were still coming together, musician Calboy initially delivered the horrible reveal on his Twitter page. There's also speculation he lost his life outside of a Chicago nightclub from gun violence.
"R.I.P Dthang it's was always love when ya saw me"
Durk's brother Dontay Banks Jr. went by the nickname DThang.