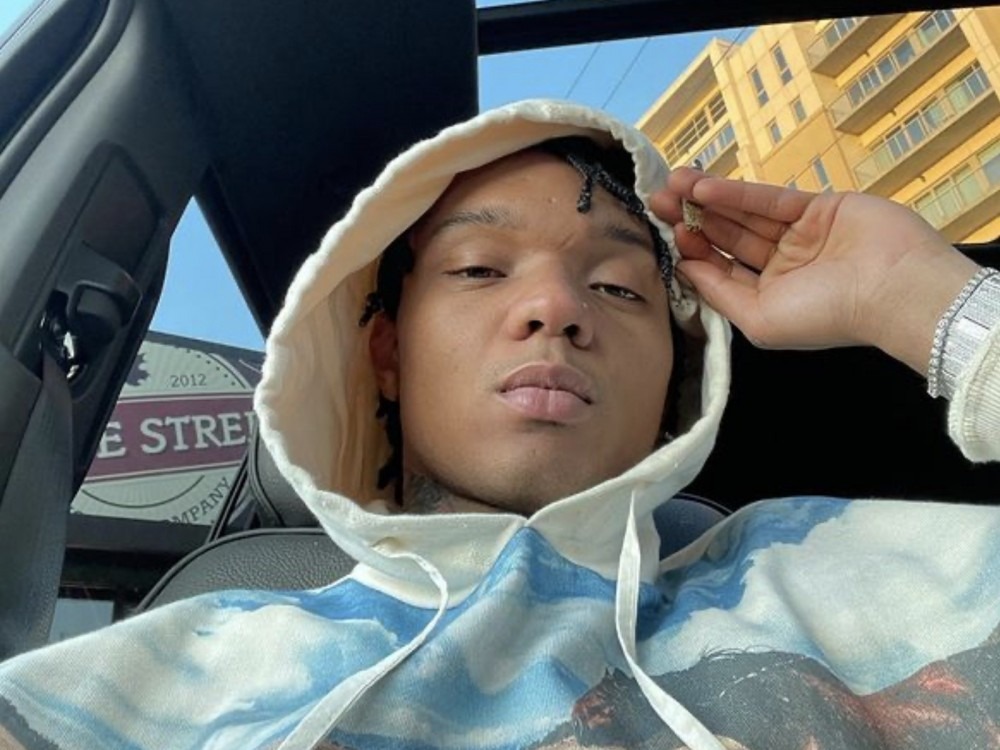 Popular crooner Swae Lee has a very specific stance toward social media antics. The Rae Sremmurd group member comes forward with a message for those capping on social media.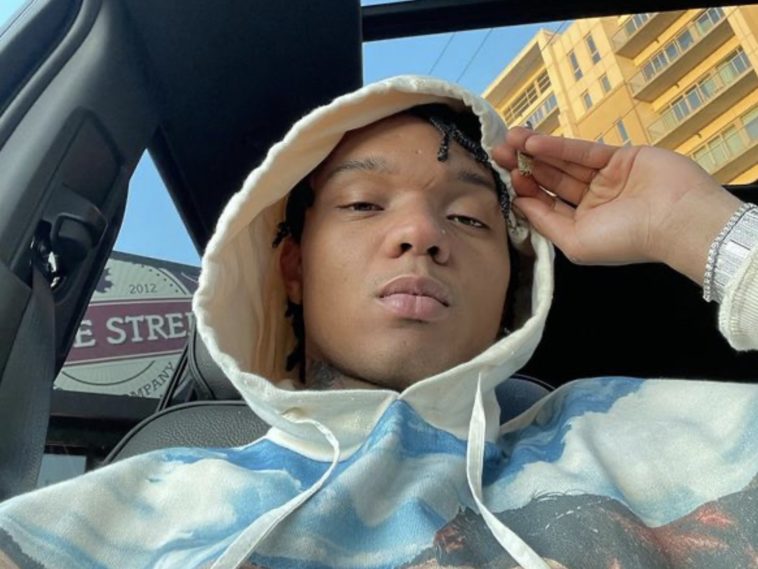 169 Views
Comments Off on Swae Lee Calls Out People Faking On Instagram
Swae Lee Calls Out Social Media Cap
Swae went to his Instagram Story with a loud and clear message. The rap artist says not to create a fake persona on Instagram and asked everyone to be true to themselves.
"Don't be out here misleading people on Instagram that sh*t ain't cool social media makes it real easy to catfish like be true to yourself it's not fair to people to make a whole fake persona then create a whole fake storyline"
This week, buzz developed about "Love & Hip Hop" star Erica Mena possibly using a fake social media account to harass fellow cast member and past love interest Cyn Santana.
Mena was caught after she changed the name of her finsta account to the name of her newborn child, and tagged the profile's new changed name on her main account. She never deleted her old comments and fans put two and two together, immediately calling her out. Safaree's soon-to-be ex-wife had a whole account dedicated to hating on Santana.
Swae Lee Pretty Much Confirms His New Boo
The hip-hop star looks like he's head over heels in love. Recently, he came forward to pretty much tell the world he can't get enough of his overnight now-confirmed girlfriend and fellow artist Malú.
The rap crooner went to his Instagram page last month with a snapshot of himself looking extra, extra, extra comfortable with the 18-year-old singer. Lee shared a couple snapshots of them appearing to have found love in a club.
"Delicioso 😋"
Ma made sure to sneak into the comments section and show some affection back his way.
"😊"
However, the comments section wasn't as friendly to Swae and Malú. People didn't hold back on letting them know their true feelings about this possible romance confirmation.
"R u kidding me"
"now swae.."
"nah swae fr?"
"wtf swae"
"Shade room in 3,2…"
"Malu went from Central Cee to Swae Lee, Clearly she only want the D"
Swae Lee + Malú Spark Dating Rumors
Earlier in the month, buzz developed about Swae and Ma possibly being more than friends. A snapshot went viral of them appearing extra boo'd up in a pool setting.
The two have previously been seen together on Malu's Instagram, in a video where the rapper has his arm around Malu's shoulder. One fan responded to the video in the comments saying: "Swaelee needs to step away from my woman". Another fan seemed puzzled, asking "What about central cee tho" – querying about the UK rapper who Malu was previously pictured with and rumoured to be dating. (Capital Xtra)
Swae's '20 Birthday Love
Swae Lee doubled up his birthday wishes in 2020. The hip-hop star received some major born day love from two publicized former flames. Both of Swae's ex-girlfriends showed him major appreciation. Tori K and Marliesia lit up their social media pages to celebrate Lee's 27th birthday.
#SwaeLee getting some birthday love from his girls -Whispers With Bella's Instagram