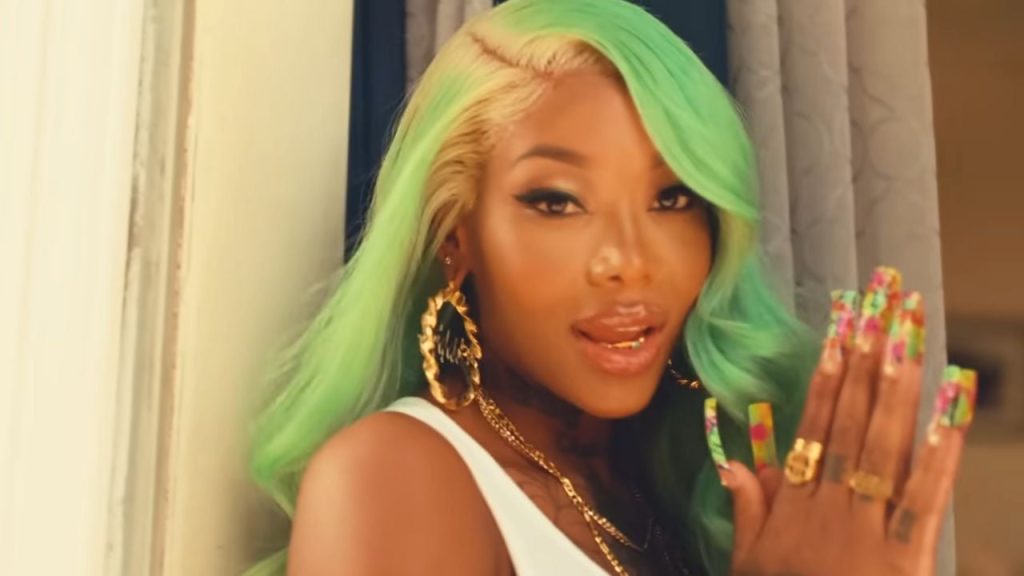 Summer Walker announced she will release her project Clear 2: Soft Life EP in May while performing at the 2023 Dreamville Festival on April 2. The new EP, according to Walker will be an auto-tune-free project.
While performing at the 2023 Dreamville Festival, the Grammy-nominated artist Summer Walker announced that she would release her new project Clear 2: Soft Life EP on May 19.
Fans will find out if Walker did turn off the auto-tune as her last project, Still Over It, dropped in 2021 and included songs that were produced with auto-tune. 
In another clip, Summer Walker while riding alongside Sexyy Redd, Walker announced she is looking for her third baby daddy.  
Sexyy Red is St. Louis, Mo. rapper that appeared in Walker's "Sense Dat God Gave You" video in 2022.
"Free my baby daddy," Sexyy Red also chimed in, referring to her ex who's in jail. 
Walker has two children — one with London On Da Track and a second with Lvrd Pharoh.
Walker had a rocky relationship with London led her to Instagram to address London's abuse and his threats in September 2021.  The couple broke up later that year.
Then, November 2022,  pregnant Walker broke up with Lvrd Pharoh but said she still had "love for him" with the former couple appearing to find pathways to co-parenting.
Summer Walker Will Be At the "Strength Of A Woman" Festival
Summer Walker is also slated to perform at another festival.
Mary J. Blige and Pepsi announced the second annual Strength Of A Woman festival. The upcoming event will include an all-star lineup with artists such as Busta Rhymes, Summer Walker, and more.