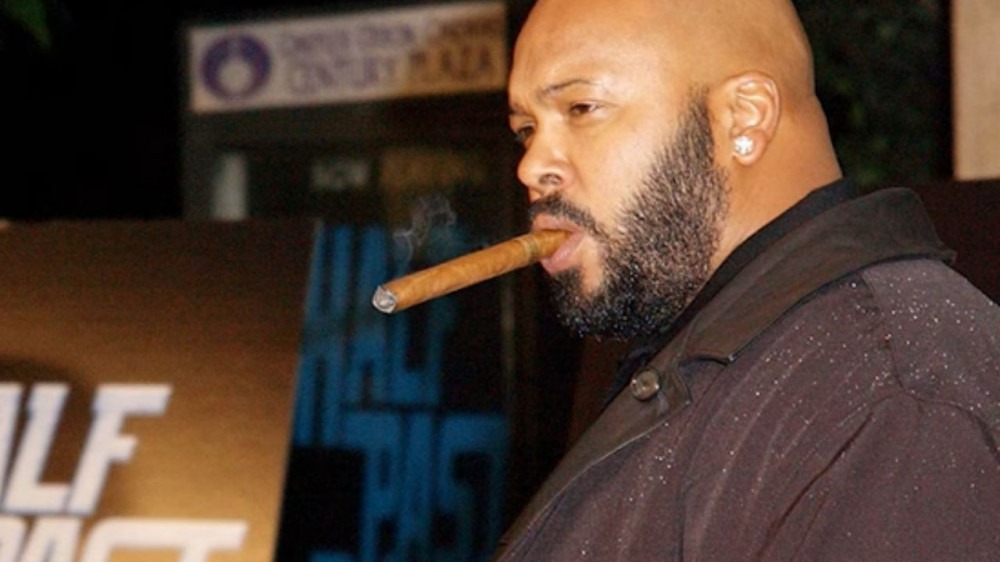 Suge Knight's case ended in a mistrial on Wednesday due to jurors being deadlocked with 7 to 5 in favor of finding Knight liable. Carter's family vowed to bring the case up again.

249 Views
Comments Off on Suge Knight's Civil Trial Over Negligence Allegations Results In Mistrial
Ruling Mistrial
Rolling Stone reported that Suge Knight's civil trial over allegations of negligence ended in a mistrial. 
Jurors were deadlocked again with 7 to 5 in favor of finding Knight liable, while Carter's family promised to bring the case up again.
"It was intense," an anonymous person told Rolling Stone. "It was so intense, someone walked by the jury room and thought a real fight had broken out. There was yelling."
Carter's widow, Lillian Carter, and his two daughters, Crystal and Nekaya, attended each day of the trial and thanked jurors as they left:
"It's unfortunate, but the jury worked very hard. It feels good to know we were the majority," Crystal Carter said to Rolling Stone. "We look forward to trying the case again to get victory for my dad. To get justice."
Lance Behringer, who is working as Carter's family lawyer, had said he would be asking for a new trial date at a follow-up hearing next month.
"We're not deterred at all, and now we're in a much better space to try this case again. Knight never sat for a deposition. There was no written discovery. When he testified for the first time during the trial, we had to respond on the spot. Now we have time to go through it. We know what their defense is for the first time," said Behringer.
Shortly after the judge declared a mistrial, Knight's lawyer, David Kenner, spoke to the founder of Death Row Records by phone in the hallway outside the courtroom and said Knight was "relieved."
Kenner told Rolling Stone, "He finally got to tell his side of the story, and he's appreciative that the facts were sufficient" for a mistrial. "He had a viable defense. This case had two sides to it. Of all the history of Suge Knight and Death Row, this was not the case that should have been utilized to shut him down."
In his closing, Behringer called Knight's testimony "all over the place," saying it "didn't make any sense."
He highlighted a seemingly incriminating answer Knight gave when asked by Kenner what he was "attempting to do" when he drove straight through the parking lot, struck Sloan and Carter, and exited the other side.
Behringer also argued the testimony doubled as a confession that Knight clearly saw Carter and that the issue of whether Sloan had a gun didn't matter.
"At the moment in time when defendant Knight reversed and pulled out of Tam's — at this moment in time, Bone is on the ground. Whether you believe there was a gun there or not, there was no gun being pointed at [Knight] at that time… there's no threat," Behringer said. "Knight set the events in motion. Knight had the weapon with the two-ton truck. Knight should have driven away. Knight should have seen Terry. Knight did see Terry. He said it," Behringer said.
He argued a "reasonable person" would have stayed home and not visited a movie set to meet with someone after hearing that person wanted them dead.
However, Kenner disagreed.
Kenner said, "It is not strange that Mr. Knight went to base camp where Dr. Dre and Ice Cube both would be in order to resolve this issue of whether or not his life was in danger."
Knight's lawyer also said Knight was not "challenging the worth of Mr. Carter's life," only who's liable. "With all due apologies to Mrs. Carter and the Carter family, I ask that you render a verdict of not liable," he added.
On Wednesday, two jurors who opposed each other agreed that they found Knight to be a problematic witness in his defense.
One juror named Roger Stuart told Rolling Stone, "It was a bunch of foolishness. A lot of the things that came out of his mouth didn't make sense."
Juror Halima Betton says she voted in Knight's favor, even though she found parts of his testimony "a little sketchy."
"I thought he was acting in self-defense," she says. "We can't be inside his head, but in my mind, the situation was a threat, and then it's fight or flight. It was a very tragic outcome."
Suge Knight Trial Jurors "Deadlocked" On Verdict After Judge Orders Them To Return This Week
Jurors were deemed "deadlocked" this past Friday over the civil trial determining if Suge Knight should be held liable and pay damages for killing married Compton dad Terry Carter. The presiding judge has ordered them to come back Tuesday.
Suge Knight, 57, is serving 28 years behind bars after the rapper pleaded no contest to the voluntary manslaughter of Terry Carter in 2015 with his Ford Raptor truck to avoid a murder trial and a potential life sentence if he had been convicted.
Carter's family pursued a civil trial asking for damages worth $81 million. During the ongoing civil trial, Knight gave testimony about the fatal incident and claimed that he visited the production base camp of "Straight Outta Compton" that day with hopes of meeting Dr. Dre to let him know police have allegedly told Knight that Dre paid someone to kill him.