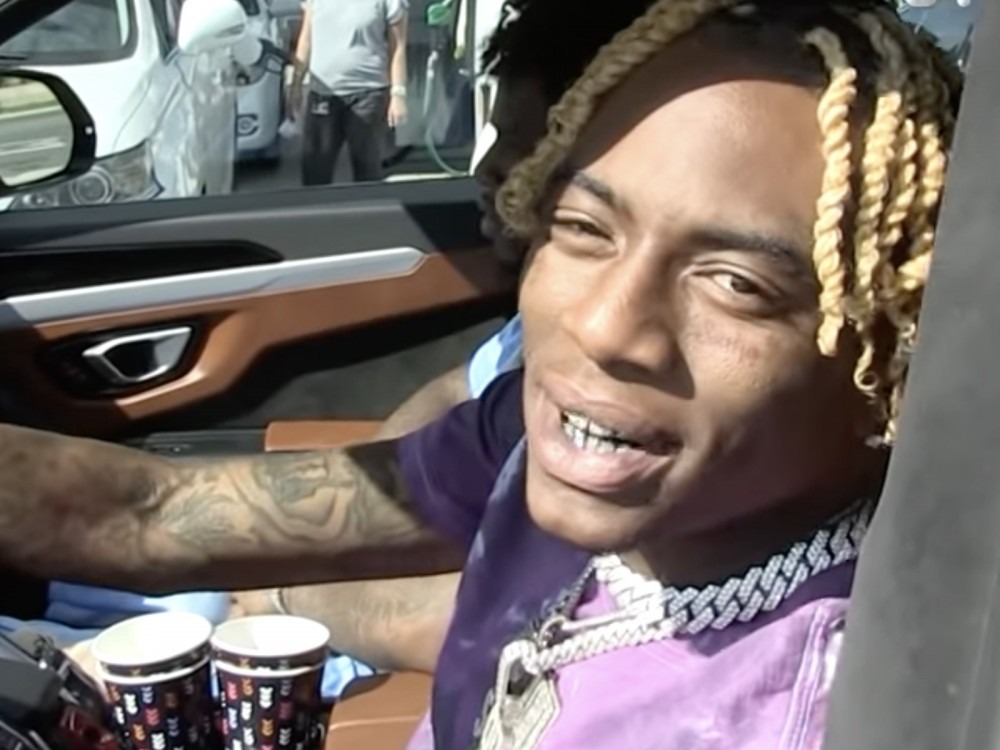 Atlanta rapper Soulja Boy is taking it from the tweets to the streets. The hip-hop veteran has come forward to acknowledge he's really feuding with Kanye West and explained where the problems stem from.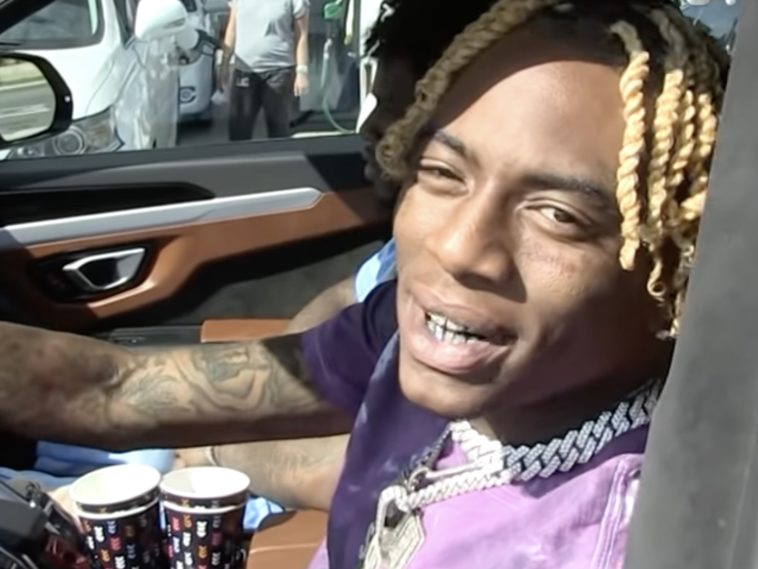 179 Views
Comments Off on Soulja Boy Reveals 'Donda' Beef Origin: 'Come On Kanye W/ The Cap'
Soulja Boy Reveals Kanye West Feud Origin
New footage is circulating online showing SB getting pulled up on by paparazzi. Instead of staying mum, Big Draco dishes on his biggest problem with Ye being an absence from his new Donda album.
"I ain't tripping like that, it was just more of a thing where it was explaining it to my fans so they're not in the dark about the whole situation. As far as when it comes to music, man, I'm always willing to create. It's never nothing like, 'Oh, I'm never going to work with Kanye again.' [The Universal blame?] That's cap – why you ain't say that before the album came out? You waited until I expressed myself on social media and then you made an excuse. You know for a fact Kanye's not going to let nobody release his album without his permission – so come on Kanye with the cap. Just say you f*cked up, you left Big Draco off the album, you know what you did." (TMZ)
Kanye West's 'Donda' First-Week Projections
Whether Ye really put out Donda or Universal forced his hand, the project is expected to do ridiculous numbers in its opening week.
Despite only dropping just 48 hours ago, the LP is expected to do insane numbers in a day and time when digital streams reign supreme. The LP is slated to put out at least 300,000 audio listens by this time next week.
After one (partial) day, Kanye West's Donda (G.O.O.D./Def Jam) is now trending at or above 300k for its first week. Given the album's arrival on Sunday, typically the lowest streaming day of the week, there aren't many, if any, models to project from. So call this one our best guess for now. Can Kanye beat J. Cole's 308m first-week audio streams for the largest total of 2021 thus far? Kanye West (G.O.O.D./Def Jam): 300k-300k+ Halsey (Capitol): 95-115k total activity, 70-85k albums Lil Tecca (Galactic/Republic): 30-35k, 1-2k OneRepublic (Mosley/Interscope): 21-24k, 16-19k (HDD)
Universal Records Calls Cap On Kanye West
The huge estimates come following some heated words from Ye to his label Universal over the project reaching the masses without his official approval.
Unnamed sources have called Kanye's claim about his 10th studio album, which dropped Sunday morning, "preposterous". Universal representatives have not chimed in on the matter, but some people in the company have anonymously spoken about the matter.
Representatives for Universal had no comment on the allegation, but sources at the company called it "preposterous." (Variety)
Soulja Boy Calls Big Cap On Kanye West
Earlier in the week, Soulja Boy shared his take on Ye's claim, and he wasn't impressed. The hip-hop star stepped up to give his two cents on Kanye West publicly blasting Universal for allegedly forcing out his newly released Donda album.
SB hit up his Twitter page to repost Ye's Universal claim. Along with laughing at the statement, Big Draco suggested West might have lied about the LP rollout.
"😂😂😂😂😂 🧢"