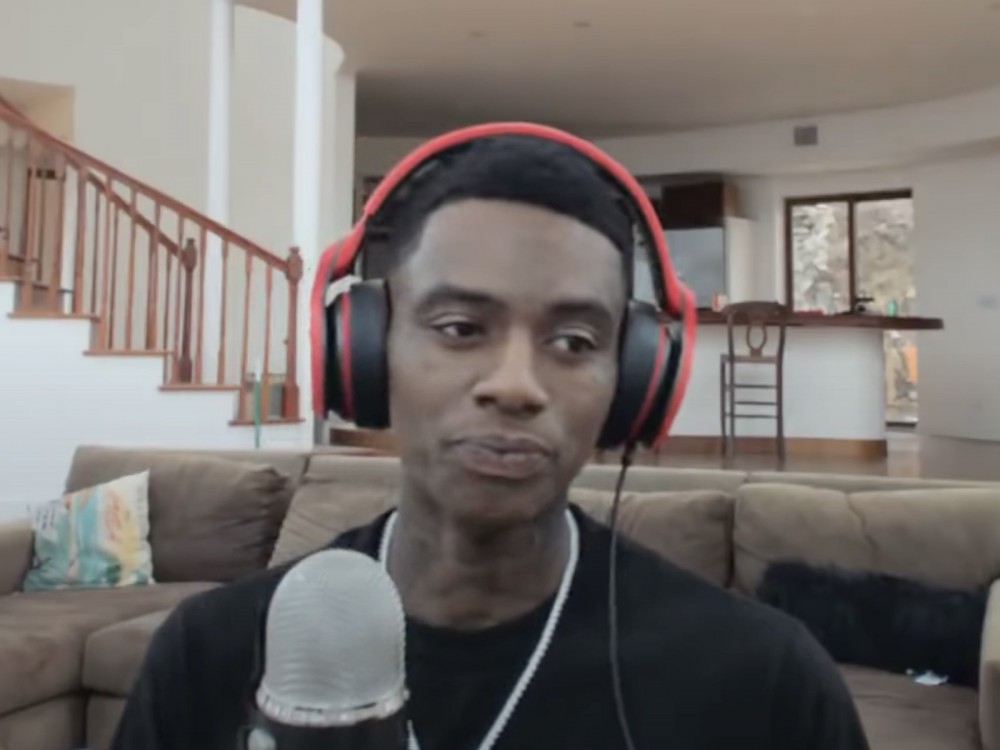 Atlanta rapper Soulja Boy stays working even if it's pitching ideas to the biggest fast food franchise in the world on social media. The hip-hop star has teased the world about a possible burger collaboration coming together with iconic restaurant chain McDonald's.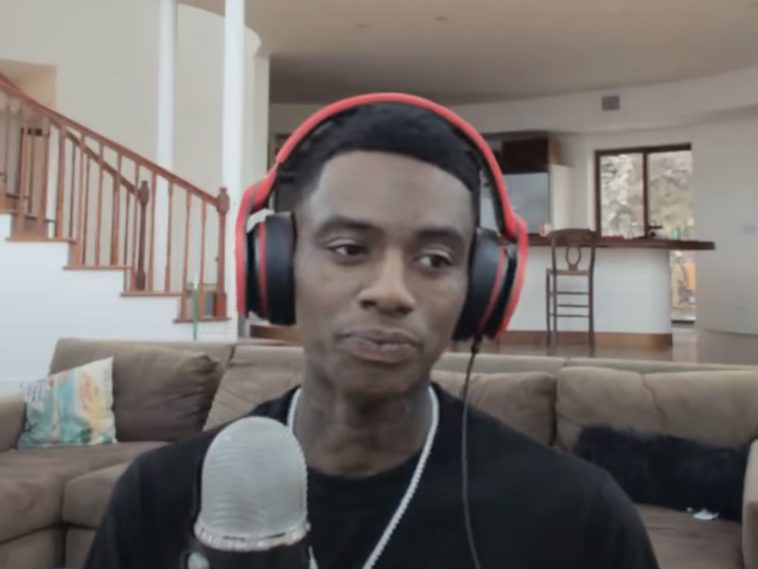 149 Views
Comments Off on Soulja Boy Might Pull A Travis Scott Move Very Soon
Soulja Boy Might Pull A Travis Scott Move
SB went to his social media pages a few days ago in an attempt to get the attention of McDonald's. Without getting detailed, Soulja reached out to the company's Twitter page with a proposition.
"I got a billion dollar idea. @McDonalds trust me"
To the surprise of probably everyone in the world except Big Draco, McDonald's responded with "i'm listening" which prompted a signature burger pitch.
"The SouljaBurger but the secret is the ingredients I'll dm them to you trust me this will go VIRAL! 🍔"
J Balvin's McDonald's Meal
In October 2020, buzz developed about a major McDonald's collaboration going down with reggaeton musician J Balvin. His very own McDonald's line-up included a a burger and fries along with a signature McFlurry.
The Colombian musician now has his very own special at McDonald's based on his favorite order. The meal comes with a Big Mac, medium fries with ketchup and, curveball, an Oreo McFlurry. The order is on sale starting Monday through Nov. 1 in the US. Customers who purchase "The J. Balvin Meal" as an offer on the McDonald's App will receive the Oreo McFlurry for free, according to a statement from the fast-food chain. Prices vary at different locations. (NY Post)
Balvin previously issued a statement to dish on the unexpected partnership.
"As a longtime McDonald's fan, I am excited to join the short list of global icons who have had a meal named in their honor. I am looking forward to sharing my signature order with my fans, along with more surprises that are to come with this partnership. ¡Lego!" (Statement)
Travis Scott's McDonald's Burger Outselling Expectations
Last year, rap star Travis Scott's now-infamous $6 McDonald's meal outperformed industry insiders and the restaurant's own expectations. The burger, fries and soda meal forced some fans to have to wait for their nearest McDonald's to re-up on ingredients.
The $6 collab meal, which features a Quarter Pounder with Cheese, bacon and lettuce, a medium order of fries with BBQ sauce and a Sprite, was scheduled to be available through Oct. 4. The promotion will continue but, starting Sept. 22, to get the Travis Scott Meal for $6 it will have to be ordered through the McDonald's app. McDonald's confirmed the supply shortages were due to overwhelming demand, the upcoming promotion shift to app-only and other details outlined in the memo to USA TODAY. (USA Today)
McDonald's confirmed the high demand across social media and joked about expecting locations to sell out due to Scott's popularity.
"it wouldn't be a true @trvixXX collab if it didn't sell out in some stores, right?"
Travis Scott Celebrates McDonald's Meal
Scott previously hit up Instagram to geek out over the nationwide takeover. Scott shared a few Instagram posts including a commercial clip promoting his new launch and a shot of himself chilling in front of an actual McDonald's restaurant.
"Live from Utopia @cactusjack for mc ds" -Travis Scott's Instagram
After days of mounted hype, McDonald's hit the green light on releasing the must-try meal. Not for the vegetarians and vegans of the world, the meal comes with a quarter-pounder burger with bacon, fries and a soda.
On Tuesday, McDonald's unveiled their new "Cactus Jack" meal in collaboration with hip hop superstar Travis Scott. As part of the promotion, McDonalds employees are all getting Travis Scott "Cactus Jack" t-shirts and hats. The "Cactus Jack" meal they're selling is a $6 quarter-pounder meal with bacon, lettuce, barbecue sauce, fries and a Sprite. (USA Today)
SOHH had to do it for the culture and try out the burger in-person.