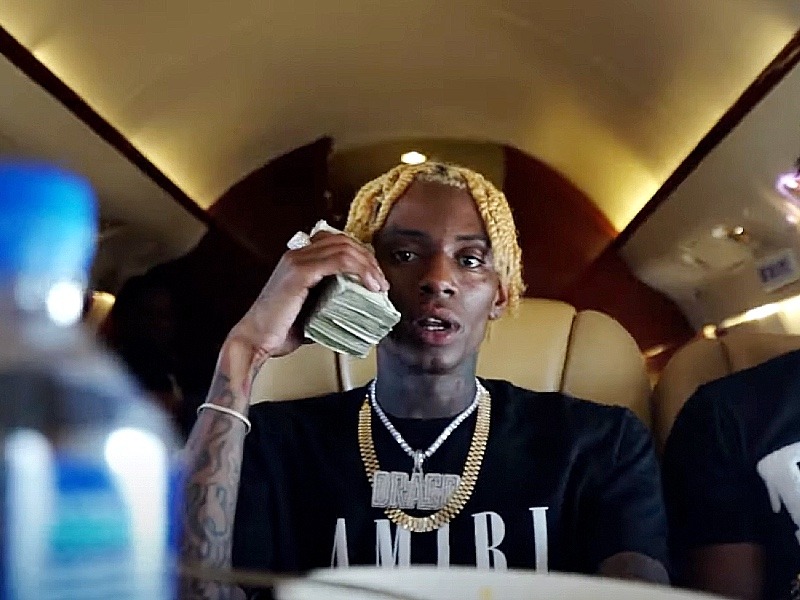 Atlanta rapper Soulja Boy is not impressed. The hip-hop star has stepped up to give his two cents on Kanye West publicly blasting Universal for allegedly forcing out his newly released Donda album.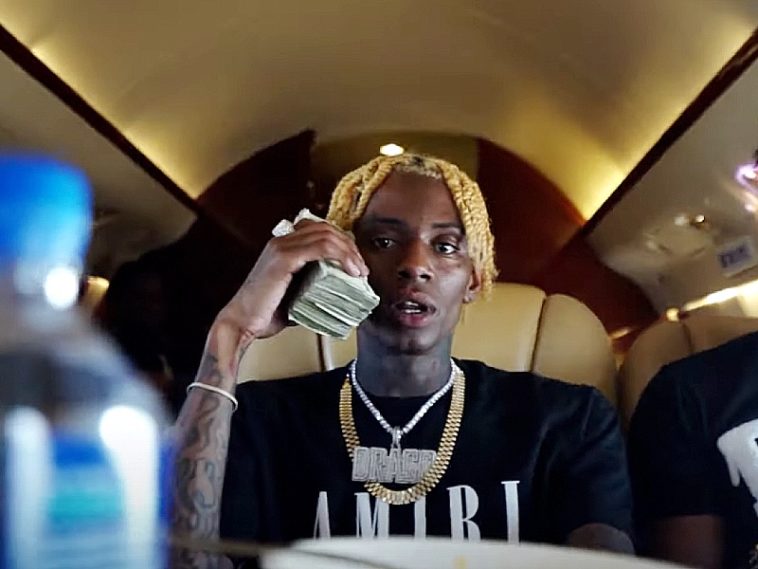 129 Views
Comments Off on Soulja Boy Calls Big Cap On Kanye West Vs. Universal
Soulja Boy Calls Big Cap On Kanye West
SB hit up his Twitter page to repost Ye's Universal claim. Along with laughing at the statement, Big Draco suggested West might have lied about the LP rollout.
"😂😂😂😂😂 🧢"
Soulja Boy's Big Mad At Kanye West
Hours prior, SB appeared big mad at Kanye. The hip-hop star appeared to take aim at the hitmaker for not coming through with a major collaboration for Ye's new Donda album.
SB hit his Twitter page and did much more than spill some tea. Soulja shared screenshots allegedly from Yeezy and revealed being on a song with the hitmaker.
"Idk how to feel, Kanye sent me that song "remote control" and I don't hear my verse on it… hmm f*ck that n*gga … This n*gga Kanye smh. Tell homie dont hit my phone no more. … That n*gga Kanye weird af … F*ck that my Kanye west diss song finna drop im tired of sparing this clown 🤡 a** n*gga"
DaBaby's Boss Slams Kanye West
North Carolina rapper DaBaby's label boss Arnold Taylor is also speaking out. The CEO of South Coast Music Group has checked Kanye West over allegedly stalling the release of his Donda album over a clearance.
Taylor hit up his Instagram page to share a slideshow of screenshots from Ye. The text message pics show Kanye suggesting Arnold kept Baby from appearing on the album's "Jail" song.
"This is CAP, I woke up this morning to this social media bullshit. I never got a call or email from @[email protected][email protected] I just received it today and Cleared it in 2 seconds. Why wouldn't I want a hit song out when #SCMG is all about the growth and culture of hip hop and my artist!!! To all of the media blogs and outlets don't believe everything you see in a post, thank you!!! #SCMGSh*t"
R&B singer Tank hopped into the comments section to show his support for Taylor.
"They need to clear you name.. You've been a stand up guy since day 1! 20 plus years!.."
Ye's Third 'Donda' Party Had All Types Of Craziness
This past Thursday, Kanye put together a third and final album listening event. Along with setting himself on fire, Kanye also put the spotlight on rap's current 'villain' DaBaby.
There was also West's 40-year-old ex, Kim Kardashian, appearing onstage in a white Balenciaga Couture wedding dress, as the estranged couple re-created their 2014 nuptials during "No Child Left Behind." And then there were the appearances by two controversial figures in Marilyn Manson and DaBaby. West brought out shock rocker Manson, who earlier this year was dropped by his label — and canceled by the rest of the music industry — after a number of women accused him of physically, mentally and sexually abusing them. (New York Post)