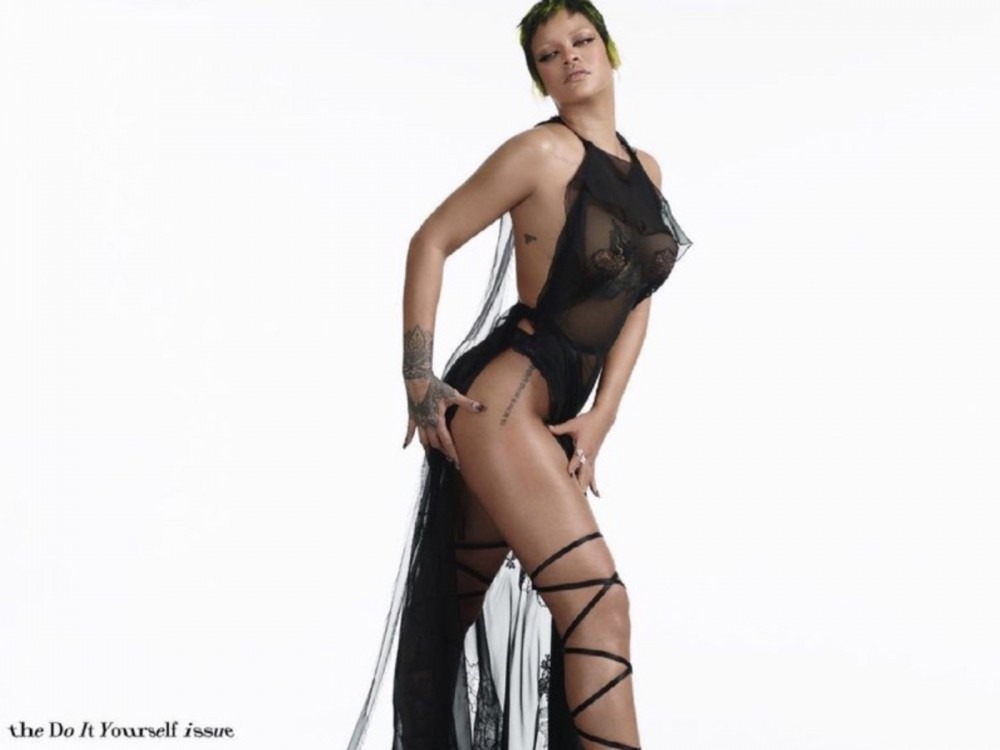 Grammy-winning singer Rihanna knows it's deeper than R&B and Savage x Fenty. The iconic crooner has secured the new VOGUE ITALIA cover.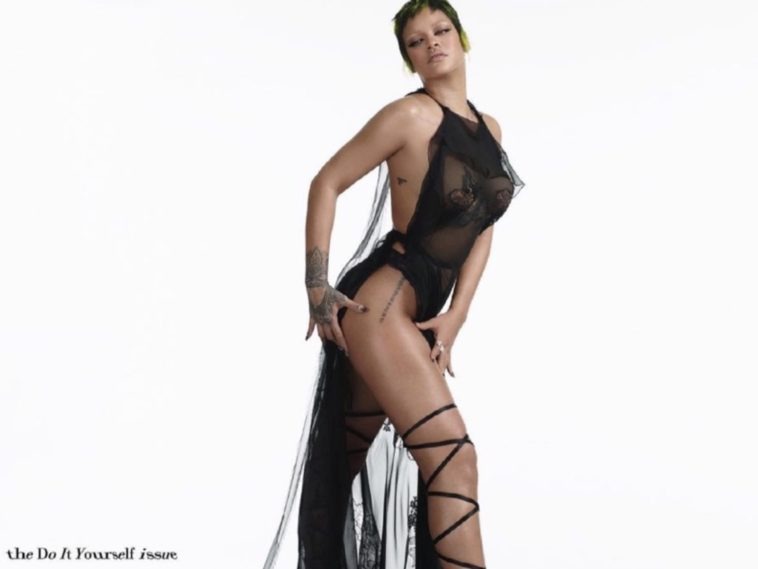 129 Views
Comments Off on Rihanna Completely Slays On New VOGUE ITALIA Cover
Rihanna Completely Slays On New VOGUE ITALIA Cover
RiRi went to her Instagram page to blow minds away with her must-see issue. The cover features the Barbados beauty donning a short hairstyle and jaw-dropping black outfit.
"the do it yourself issue 🙌🏿 @vogueitalia Photography & Styling: @badgalriri Project Direction: @badgalriri & @illjahjah Thanks to: @savagexfenty, @fentybeauty, @Jenohill, @illjahjah, @priscillaono, @ursulastephen, @stephengalloway, @kimmiekyees, @frank_terry, @spencervrooman, @EFarneti, @FerdinandoVerderi, @pg_dmcasting and @Samuel_Ellis"
A$AP Rocky's Ready To Risk It All
In a recent GQ cover feature, RiRi's boyfriend A$AP Rocky didn't hold back on dishing out his love for her. The rap heavyweight confessed to feeling he found his true soulmate in the Barbados beauty.
"So much better when you got the One. She amounts to probably, like, a million of the other ones." New-world sh*t, indeed. Rocky is among our culture's most unabashed ladies' men, but he says he's comfortable embracing monogamy: "I think when you know, you know. She's the One." (GQ)
Rocky also didn't hold back on talking about the possibility of becoming a dad.
I ask A$AP Rocky if he's ready to be a father. "If that's in my destiny, absolutely," he replies. "I think I'm already a dad! All these motherf*ckers are already my sons—whatchu talkin' 'bout!" He laughs and then starts choosing his words carefully: "Nah, but like, I think I'd be an incredible, remarkably, overall amazing dad. I would have a very fly child. Very." (GQ)
A$AP Rocky + Rihanna Spotted
In April 2021, pics scattered across the Internet showing both RiRi and Rocky together in Los Angeles. While there's not much context to go with it, speculation suggested they had spent multiple days around one another.
Rihanna and A$AP Rocky were together last week in New York when she celebrated her ma's birthday and now they're in LA, photographed leaving Delilah's last night after 3am. Pre-pandemic, celebrity schedules didn't often align with their love lives. For Rihanna, a fashion mogul, she was flying from Paris to London to LA working on all her business products, from clothing to makeup to skincare. And, for the Navy, hopefully the recording studio. Rocky would be travelling and touring, performing, etc. This is a power couple. They're just not putting themselves on blast. (Lainey Gossip)
The Baecation Details
In addition to getting in some family time last winter, Rihanna did some couples' things with Harlem-bred rumored rap boyfriend A$AP Rocky in Barbados. Their regular dates have included some people's bucket-list items like taking a catamaran ride and jet skiing.
"Barbados"