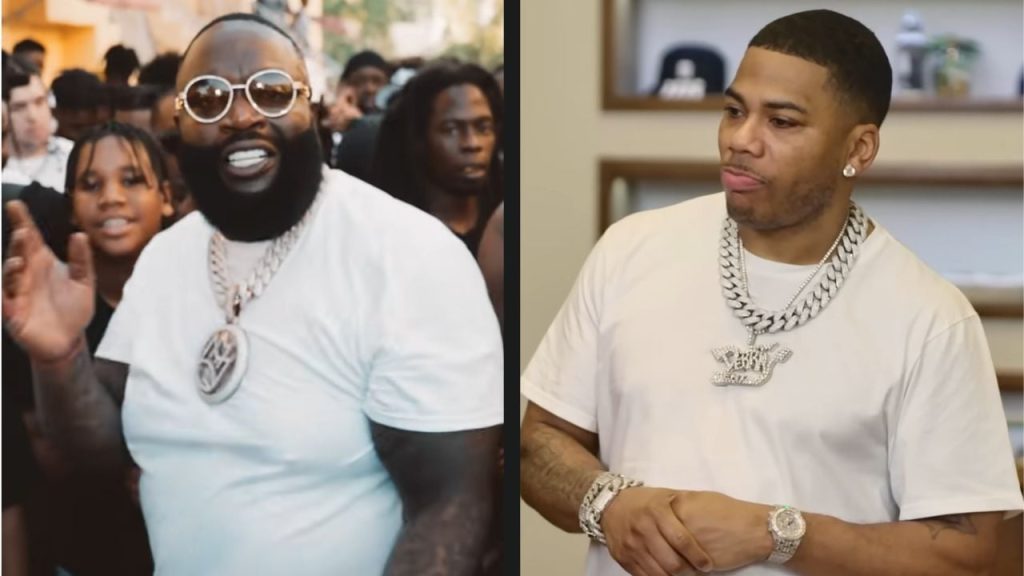 Rick Ross and Nelly have entered the world of horse racing as owners of the National Thoroughbred League (NTL). This new league aims to provide an exciting platform where horses compete monthly, year after year, creating long-term stars for fans to support. 
Rick Ross and Nelly's ownership of the NTL signifies their foray into the lucrative horse racing business. The league will feature horses competing for a "cup" in a three-race series, culminating in a season-ending championship event. The champions of the NTL will be awarded a remarkable prize of $1 million, adding to the allure and prestige of the league.
With six teams based in prominent cities such as New York, Los Angeles, and Nashville, the NTL promises thrilling competition and the opportunity for champions to claim a substantial prize.
Debut & Ownership Details
The NTL is scheduled to debut in Nashville during Labor Day Weekend 2023, presenting an exciting spectacle for horse racing enthusiasts. No specific information has been released regarding which horses the rappers will personally own within the league.
Horse Racing's Lucrative Market & Historical Significance
Horse racing is highly profitable, encompassing aspects such as betting on primary races and the potential benefits of owning successful racehorses. A research study by Zion Market Research indicates that the global horse racing market size and revenue were valued at USD 402.3 billion in 2022, expected to surpass USD 793.9 billion by 2030. 
Additionally, horse racing has historical significance within Black communities, dating back to the 1870s when Black jockeys played a prominent role in the sport. However, racial exclusion and barriers led to a significant absence of Black jockeys in prestigious races like the Kentucky Derby for several decades.
In other news related to Rick Ross, the rapper is facing opposition from his neighbors regarding his upcoming car show in Georgia. Despite the petition and permit denial, Ross remains determined to proceed with the event. 
Moreover, West Coast rap legend Ice Cube has made strides in sports ownership with his BIG3 league, becoming America's first Black-owned professional sports league.
Snoop Dogg & The Weeknd Bid On Ottawa Senators
Meanwhile, bidding groups involving artists like Snoop Dogg and The Weeknd have emerged in the pursuit of acquiring the NHL franchise, the Ottawa Senators.