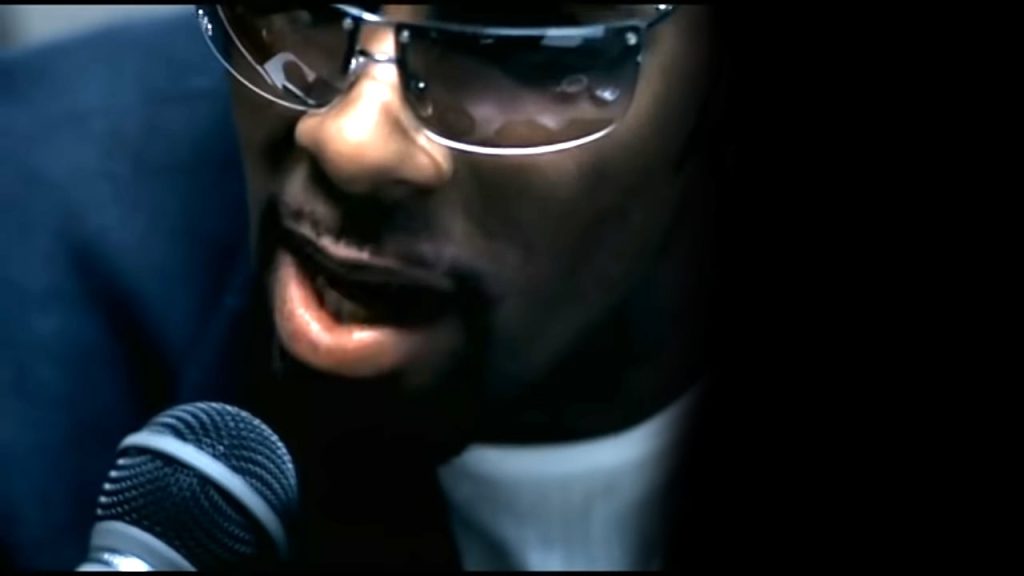 R. Kelly, the controversial R&B singer, is facing further consequences for his actions as a judge ordered his music royalties to be garnished to pay back his victims. The decision comes amid Kelly's 30-year sentencing for child pornography. 
Royalties Garnished
On Wednesday, August 23, a judge signed an order that will garnish R. Kelly's music royalties to pay back his victims.
According to court documents, Universal Music Group, the company holding most of Kelly's royalties, will issue a check to cover the restitution bill amounting to $506,950.26. The court order revealed that Universal Music Group had accumulated $567,444.19 of Kelly's royalties earnings. 
This move signifies a significant step in the effort to compensate those affected by Kelly's misconduct. Despite the court's decision, neither R. Kelly nor his representatives have commented on the matter.
Updated By: Kynedei Iman Hobbs (8/24/23 at 7:01 pm)
R. Kelly Sentenced To 30 Years In Prison After Being Convicted Of Sex Trafficking
Today was sentencing day for R. Kelly as his victims took the stand to testify. The R&B singer has now been officially sentenced.
R. Kelly Sentenced After Racketeering and Sex Trafficking Charges
R. Kelly was in Brooklyn federal court awaiting to be sentenced. 
The musician was found guilty in September on eight charges of racketeering and one count of sex trafficking by a jury of seven men and five women. He is now sentenced to 30 years in prison.
With over 50 witnesses taking the stand at the previous hearing, Kelly was ultimately found guilty. Today, many women victimized by the R&B singer provided their closing statements.
According to the New York Times, the first victim to testify against the singer was "Angela," who claimed the "Fiesta" singer lured children with his money and fame. 
"With every addition of a new victim, you grew wickedness. You used your fame and power to groom and coach underage boys and girl for your own sexual gratification," Angela said. 
"We reclaim our names; we are no longer the preyed-upon individuals we once were. I pray that God reaches your soul," she added. 
Angela was one of seven women who addressed the court today with their testimony against Kelly.
R. Kelly's Lawyer Asked For A Reduced Sentence
Prosecutors requested that the judge sentence the former Grammy award winner to at least 25 years in prison. However, his attorney argued to receive no more than 10 years behind bars. The singer's traumatic childhood where he "grew up in a highly chaotic home" where he was sexually abused, and how he is a "product of his childhood" was also mentioned.
R. Kelly's lawyer, Jennifer Bonjean, asked the judge to not sentence him "based on inflamed emotions on the nature of the charges that he was convicted of in September."
Judge Rules Against R. Kelly
Judge Ann M. Donnelly, who sentenced the singer, told him "The public has to be protected from behavior like this."
"These crimes were calculated and carefully planned and regularly executed for almost 25 years.

"You taught them that love is enslavement and violence."
Kelly is still awaiting a second federal trial for child pornography and obstruction of justice in Chicago which is set to begin August 1.
Kaalan Walker "Name-Dropped" Drake To Lure Multiple Women
The R.Kelly story sounds similar to "SuperFly" actor and rapper Kaalan Walker who once "manipulated" a 16-year-old girl into filming an impromptu sex tape at his apartment. 
During the encounter, the victim's mother, who thought her daughter was posing for headshots, waited outside the apartment building.  At the time, Walker was 22 years old and allegedly told the girl he could introduce her to Drake.