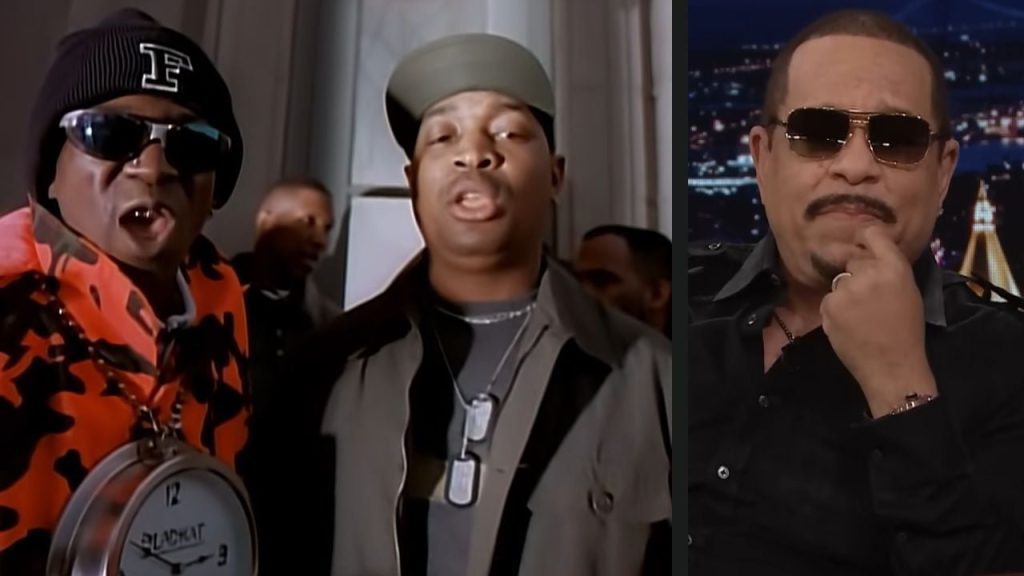 Public Enemy and Ice-T are set to headline the National Celebration of Hip-Hop's 50th Anniversary. The concert will occur at West Potomac Park at the National Mall in Washington, D.C., on Oct. 6 and 7. 
A Hip-Hop Reunion
The National Celebration of Hip-Hop's 50th Anniversary will be a free event, showcasing some of the most iconic acts in hip-hop history, including Kurtis Blow, Kid 'n Play, Roxanne Shante, The Sugarhill Gang, Soulsonic Force, and more. Tribute sets dedicated to DJ Hurricane and the Beastie Boys will also be featured, with surprise artists to be unveiled at the show.
Ice-T & Flavor Flav Express Excitement
In a statement, Ice-T expressed his excitement about headlining this milestone celebration, saying: 
"We are coming to the National Mall itself to bring you authentic Hip Hop for the 50th celebration!" 
Flava Flav of Public Enemy shared similar sentiments, stating:
"We are honored to continue to celebrate the 50th Anniversary of Hip hop against the backdrop of America's Capitol with a free event for everyone. I can't wait to get on stage and do our thing."
Event Details
Beyond the music, attendees of the celebration will have the opportunity to interact with comedians, guest speakers, and other public figures. Interactive exhibits and events will also be available for attendees to enjoy. 
Free general admission pre-registration for the event will open on Aug. 23, with VIP and travel party packages available for purchase.
.
Ice- T & Flav Doing Big Things
These two hip-hop legends are always doing big things. Recently, Ice-T received his star on the Hollywood Walk of Fame in February 2023, honoring his illustrious rap and acting career over three decades.
In April 2023, Flavor Flav was a guest lecturer at Harvard University. During his guest tenure at the Ivy League, Flav lectured on hip-hop culture and history. He also donated one of his famous clocks to the university before stepping off campus.
LL Cool J Puts On A Show
Similarly, the Rock The Bells show in Queens, N.Y., on Aug. 11 also celebrated hip-hop's 50th anniversary with performances by rap icons such as LL Cool J, Queen Latifah, The Roots, and more.