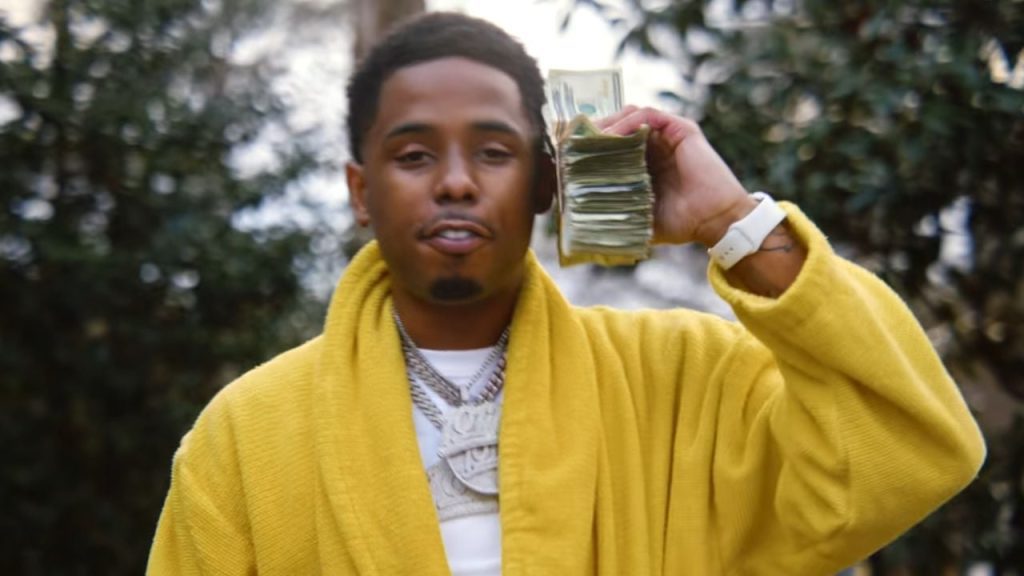 Rapper Pooh Shiesty pulled off a feat for his community, recently hosting a Back to School Giveaway to provide essential school supplies to Memphis students in need. Pooh partnered with fellow Memphis rapper, K Carbon, to pull off the benefit event despite his current incarceration over 1500 miles away at the United States Penitentiary in Pollock, Louisiana.
Pooh Shiesty Helps From Jail
The event, held at an empty lot on Vance Avenue in Memphis, Tennessee, was filled with excitement as attendees enjoyed bounce houses, food, prizes, and volunteers distributing school supplies.  Over $10,000 was spent by the two rappers to produce the event, which served dozens of students and families.
Although Pooh Shiesty couldn't be present due to his ongoing five-year prison sentence, many expressed their gratitude for his involvement in the community. Rapper K Carbon commented, "It's bitter-sweet because he's still doing good stuff, and we are still in communication and having so much positivity." 
The "Shabooya" rapper shared how much the event not only benefited the kids but also inspired her.  She took to her Instagram and wrote, "Giving Back to My community was a BIG Flex, I was doing this to give encouragement to the kids for going back to school but I needed this they ended up giving me encouragement back they said so much positive things yesterday and had so much fun! Huge thanks to @poohshiesty & @mobtiesglobal For Making This Event Come To Life & Huge Thanks to Everybody Who Was Hands On Yesterday With The Kids!"
Pooh Shiesty Allegedly Mistreated in Prison
In 2022, reports emerged about the deplorable conditions the "Back in Blood" rapper was facing behind bars. Fellow rap artist Gucci Mane vented on Twitter and called on President Joe Biden and Vice President Kamala Harris to look into the mistreatment of Pooh at the Louisiana prison, where he was allegedly under 24-hour lockdown and being given empty food trays