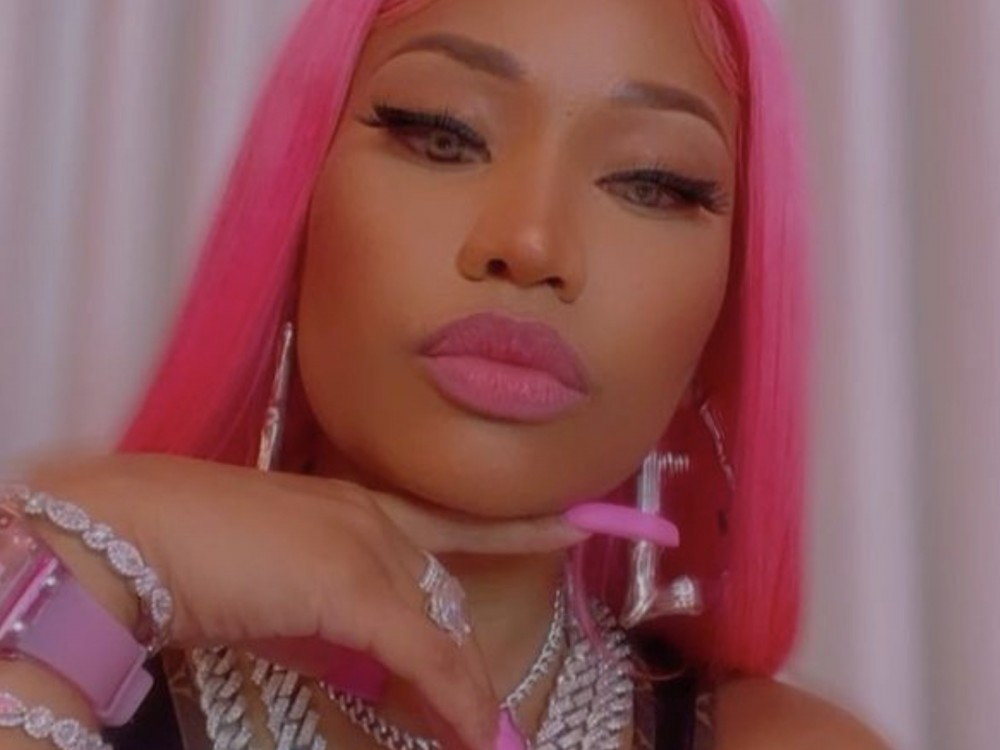 New York rapper Nicki Minaj has fans on pins and needles. The hip-hop superstar has come forward to get the world hyped and excited about a major message gearing up to drop in the coming hours.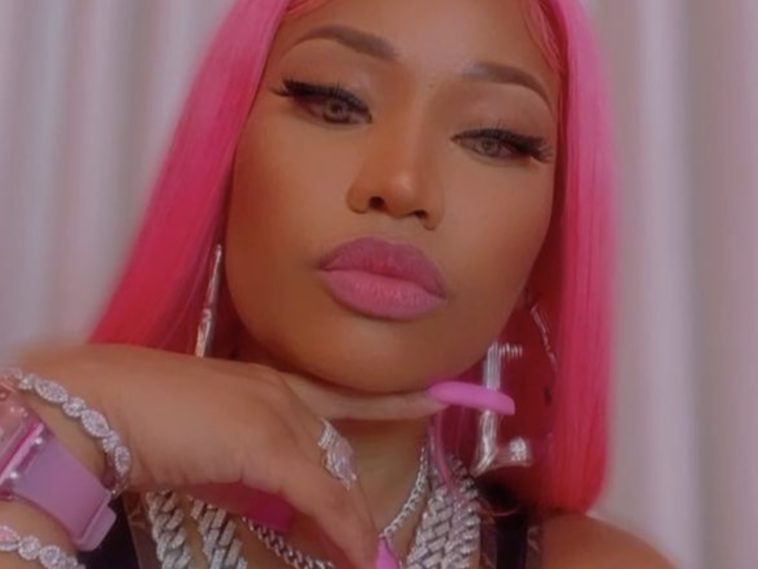 99 Views
Comments Off on Nicki Minaj's Put A Deadline On A Massive Announcement
Nicki Minaj's Put A Deadline On Huge Announcement
Onika went to her reliable Instagram page to alert the world of big things gearing up to become revealed. While she didn't offer up much context, Minaj did vow to let loose the big announcement tomorrow night and said it's something urgent.
"🚨🚨🚨🚨🚨There's something I urgently need to share w|you guys.🚨🚨🚨🚨🚨I'll go LIVE on IG THURSDAY @ 10:30PM EST⏰⏰⏰ No, I won't be late. In fact, I'll be early. This is VERY VERY VERY IMPORTANT. Love you so much. 🦄🎀🤍✨"
Lil' Kim + Nicki Minaj VERZUZ Might Happen
Could Nicki's big news have anything to do with an epic VERZUZ face-off? During a 2021 BET Awards pre-show interview, Minaj's former rap rival Lil' Kim revealed she wanted to face none other than the self-proclaimed rap game Barbie. Lil' Kim dropped her answer without hesitation, but only time will tell if the matchup will actually go down.
"Is there anybody you would do it against?" "The Breakfast Club" co-host DJ Envy asked before Kim responded without hesitation, "Nicki." "I would love to see that," added Envy to which Kim replied, "Yes, me too."
Nicki Minaj's Unreleased 'Big Barbie' Is Here
While VERZUZ fans might have to wait to see if the dream battle goes down, Minaj recently blasted her day ones with serious fire. Last weekend, Onika went online with a previously unreleased anthem after a publicized Soulja Boy and Bow Wow VERZUZ.
Following mounted pressure from fans and a little social media teasing, Nicki hit the green light on going to her Instagram Live with her "Big Barbie" banger. For obvious copyright issues, we've casually dropped a snippet from her livestream which had over 100,000 people checking in.
"Big Barbie, in a pink 'rrari, a milli on the ride, Playboi Carti/Billion dollar p*ssy – I'm the don Barbie, aqua blonde Barbie, in the summer like it's wintertime, Barbie – B*tch I stopped the bag, b*tch I stopped the bags, get my shopping bags, tell that b*tch I'm in my bag"
Onika chimed in after the first verse and provided some context behind the song's origin.
"Yeah, so this is probably like four years old. Been Big Barbie."
Soulja Boy's VERZUZ Ignites The Unreleased Premiere
Nicki Minaj initially went to her Twitter page to let the world know she would let loose the single. It's ultimately all Soulja Boy's doing after he and Bow Wow had a portion of the record play during last Saturday night's VERZUZ battle.
"B I G D R A C O … Chile it was just a drop I did for the battle. Did it in 5 mins 🥴 … Ok lemme think 💭 … Chile lemme see … Aight ima go on live and play it. Ahora"
During the Soulja Boy battle, Big Draco blessed fans by playing Nicki's "Itty Bitty Piggy" which features Minaj rapping over his classic "DONK" instrumental.