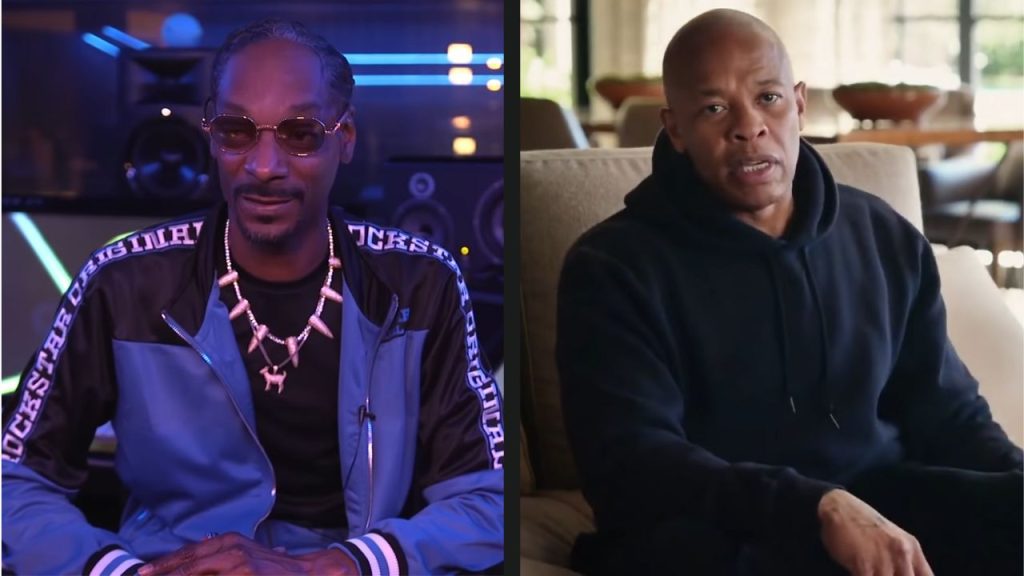 Nicki Minaj and Yung Miami got into a light Twitter spat over the origin of the phrase "into some thingsss". The rap stars debated if it was Nicki's trademark from Queen Radio or just common gay slang. The spat also involved Diddy, who has ties to both women.
The drama started on late Wednesday, May 24. Yung Miami teased an upcoming episode of her Revolt talk show, Caresha Please, with Summer Walker, due to air on May 25th. In her tweet, she wrote: "Summeeeeeerrrrrrrr!!!!! When I tell you me and @summerwalker 'got into some thingsss' lol literally one of my favorite episodes so far!!!"
Nicki Minaj Accuses Yung Miami of "Borrowing" her Catch Phrase
Nicki Minaj, host of her talk show on Amazon's AMP app, took offense at Yung Miami using the phrase "into some thingsss." She considered it her popular catchphrase from Queen Radio. She responded by tweeting: 
"*Hits @Diddy to advise him that a young lady on a show that appears on his network seems to have 'borrowed' a very popular #QueenRadio catch phrase* Puff, who representing u these days chile? I got my sh*t drafted in my HEAD B!CH @YungMiami305 talkin bout u got into some thangssss. Um chile, anyways, so…"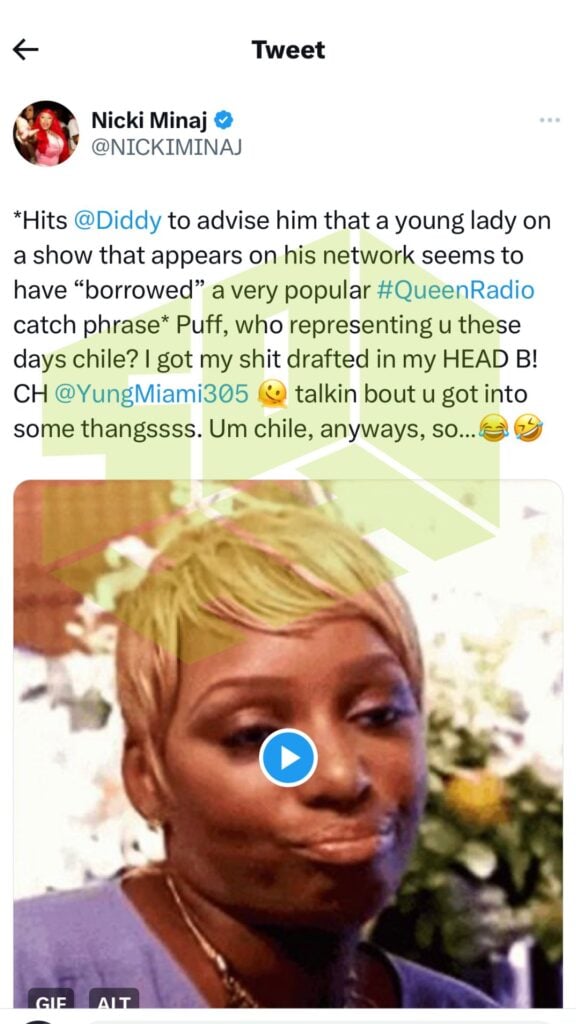 In response, Yung Miami swiftly fired back at Nicki Minaj. Miami refuted any connection to her catchphrase and asserted that it was, in fact, a gay slang term. She tweeted: 
"Nicki @NICKIMINAJ what's really the problem??? cause I definitely didn't get that from you LOL. 'let's get into some thing Chile' actually is a gay slang Lmaooooo." She also told her critics to "stfu and get tf out my mentions with that dumb sh*t tf".
Nicki Minaj Issues Challenge To Yung Miami
Nicki Minaj then challenged Yung Miami to discuss it on Queen Radio or she would report the infraction to P. Diddy, owner of Revolt Network where the Caresha, Please show airs. She tweeted: "Caresha now you know damn well [six cry-laughing emojis] 'gay slang is the first go-to nowadays. Let's discuss it on #QueenRadio chile. If not, I'm hittin Puff right now."  
The rap stars also argued over who was closer to Diddy, who has dated Yung Miami and managed Nicki Minaj in the past. The "Ruby Red Sleeze" artist tweeted: " You know he used to manage me right? Now it's my man my man my man [cry-laughing emoji] Puff what up? Hit my line chi @Diddy." Yung Miami responded by saying she was on her way to his house and that Nicki was never desperate for him. She tweeted: "Yeah I'm On my way to his house im Finna call you when I get there. Desperately??? It's never giving that Nicki [four cry-laughing emojis] let's be fr."
Nicki Minaj and Yung Miami call each other "Ms B*tch"
The Twitter feud took an odd turn when Nicki Minaj posted a poll asking her fans if the phrase was gay slang or her catch phrase. She wrote: "Talkin bout 'gay slang' caresha please! Let's ask the gays ms B*tch!!!! @YungMiami305." Yung Miami replied by calling Nicki "Ms B*tch" as well and saying she was ready to join her on Queen Radio. Nicki then tweeted: "*stops typewriter* *Looks at the first legal draft* *rips it up* *Hears puff desperately calling my line* *Doesn't answer* *gets my questions ready for Ms Caresha*"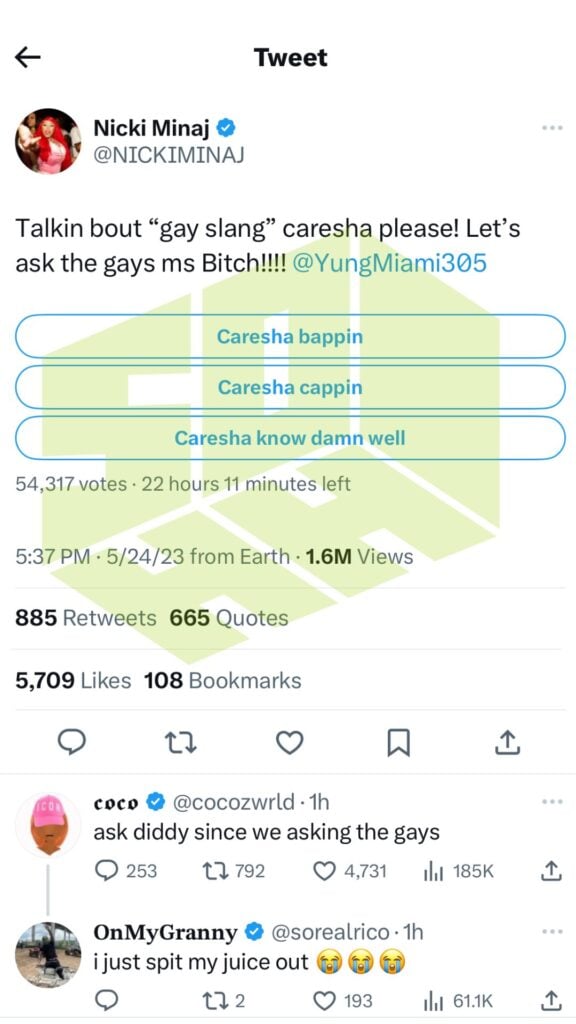 This is not the first time that Nicki Minaj and Yung Miami have had tension over their rap careers. In January 2021, Yung Miami's City Girls' partner JT weighed in on the duo's past beef with Nicki Minaj, admitting, "I Love Her."  Later, in May 2021, Yung Miami expressed her desire to be Nicki Minaj's friend after she liked one of her Instagram posts.
In October 2022, Nicki Minaj was involved in another Twitter war with Cardi B over their profile photos. Amid the Twitter war involving Cardi B and Nicki Minaj In October 2022, Cardi called out JT, labeling her as a "lapdog."