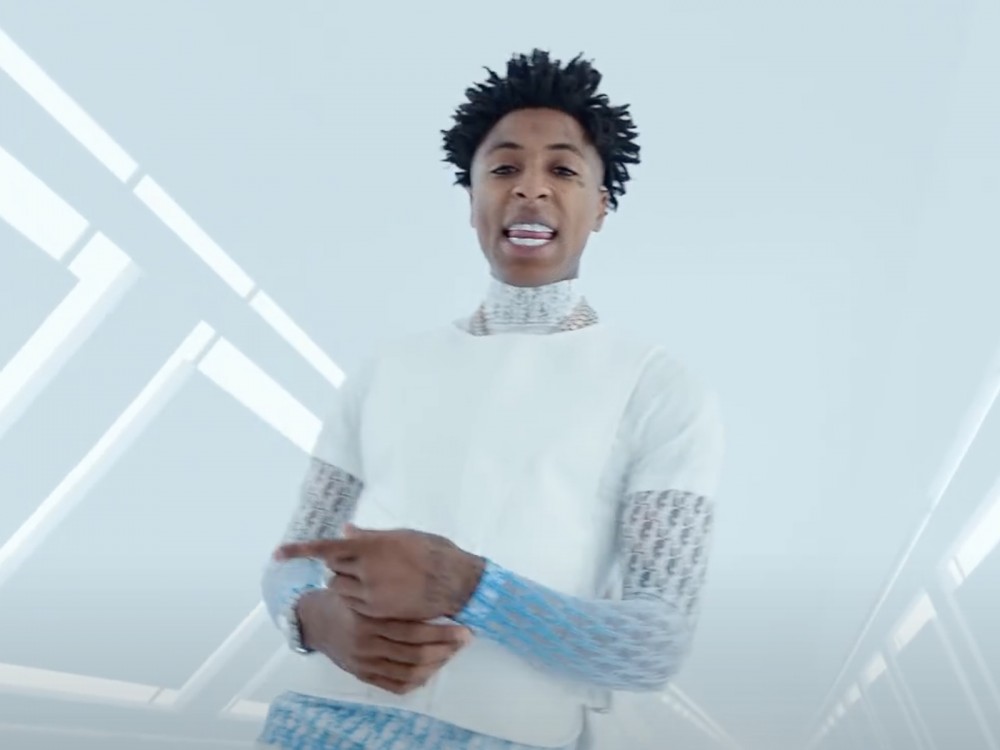 Louisiana rapper NBA YoungBoy has more things happening in his life other than a publicized federal case. New reports claim he's possibly expecting a child with girlfriend Jazlyn Mychelle.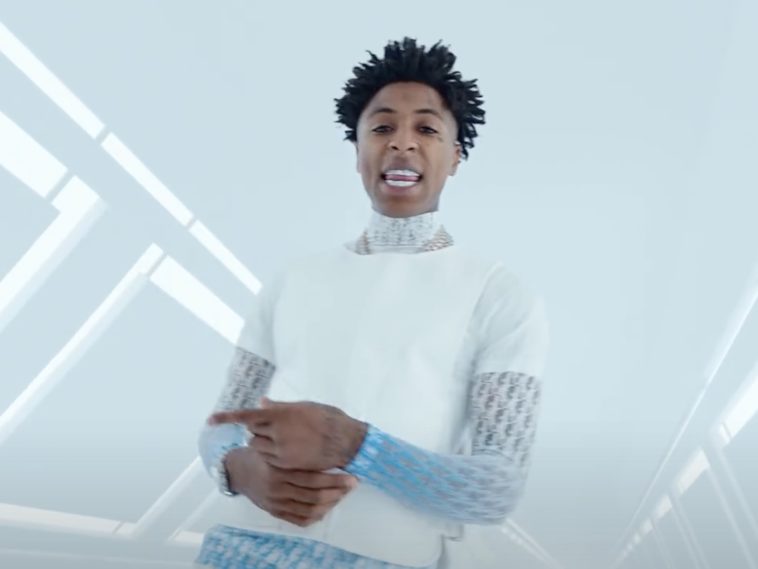 220 Views
Comments Off on NBA YoungBoy Expecting Child No. 8 W/ Jazlyn Mychelle
NBA YoungBoy Expecting Child No. 8
According to buzz and speculation, YoungBoy's next child could come shortly following his and baby mother Yaya Mayweather's recently born son.
Looks like baby number 8 for #nbayoungboy 👀 his girlfriend is pregnant #gossiptwins
Despite the hype suggesting YoungBoy's nearing more daddy duties, Yaya has appeared to downplay the situation.
Jazlyn also shared an update from the rapper, who remains behind bars on federal weapons charges. "He said 'its cool cooler than my ice im waiting to put back on my neck its all good believe that,'" she wrote before signing it "Sincerely Kentrell" (YoungBoy's real name is Kentrell Gaulden). Moments later, YoungBoy's baby mama, Yaya Mayweather, posted a similar message while seemingly taking a shot at Jazlyn. "GIRL BYEEEE," she wrote along with the laughing face emoji. (Rap-Up)
NBA YoungBoy Makes His Plea
According to reports, YoungBoy made his voice heard this week following weeks of remaining behind bars. NBA a.k.a. Kentrell Gaulden entered a not guilty plea on multiple federal weapons charges.
Gaulden, appearing before Magistrate Judge Scott Johnson via video from the St. Martin Parish jail, pleaded not guilty to one count of felon in possession of a firearm and one count of possession of an unregistered firearm. The two charges stem from a September 2020 arrest in Baton Rouge. A trial date has been set for the middle of June. Gaulden is also facing state weapons and drug charges tied to the same arrest. A hearing is scheduled for April 20. (WBRZ)
The big announcement came following a since-viral pic scattered the Internet showing YoungBoy behind bars. Social media commented on the pic and his lack of happiness.
😂😂😂😂😂😂😂😂he tired he ain't getting no sleep , he been throwing free concert in that jawn
Bro look like he been crying🤦🏾‍♂️
Damn he look like he boutta cry
All Smiles For The Camera
Initially, it seemed like the Baton Rouge native was doing fine behind bars. A picture originally emerged of the Top hip-hop star posted up in prison seeming to be in good spirits, but things might've changed.
"#NBAYoungboy seems to be in good spirits, #Roomies! 🙏🏾"
NBA YoungBoy Isn't Leaving Anytime Soon
YB has made headlines for the wrong reasons these days. Recent reports claimed the hip-hop star must remain behind bars after having a $540,000 bail revoked. According to reports, past issues have forced a judge on April 1 to look the other way at NBA's bail. YoungBoy is expected to stay in jail until his upcoming trial.
According to legal documents viewed by Complex, a Louisiana judge has revoked the 21-year-old rapper's $540,000 bond that was granted in the Central District of California last month. YoungBoy—legal name Kentrell DeSean Gaulden—was placed in federal custody on March 22 following an on-foot pursuit in California. He was wanted on an outstanding warrant stemming from 2020 drugs- and weapons-related charges. A California magistrate judge ultimately granted YoungBoy pretrial release that was contingent on Louisiana's approval. (Complex)