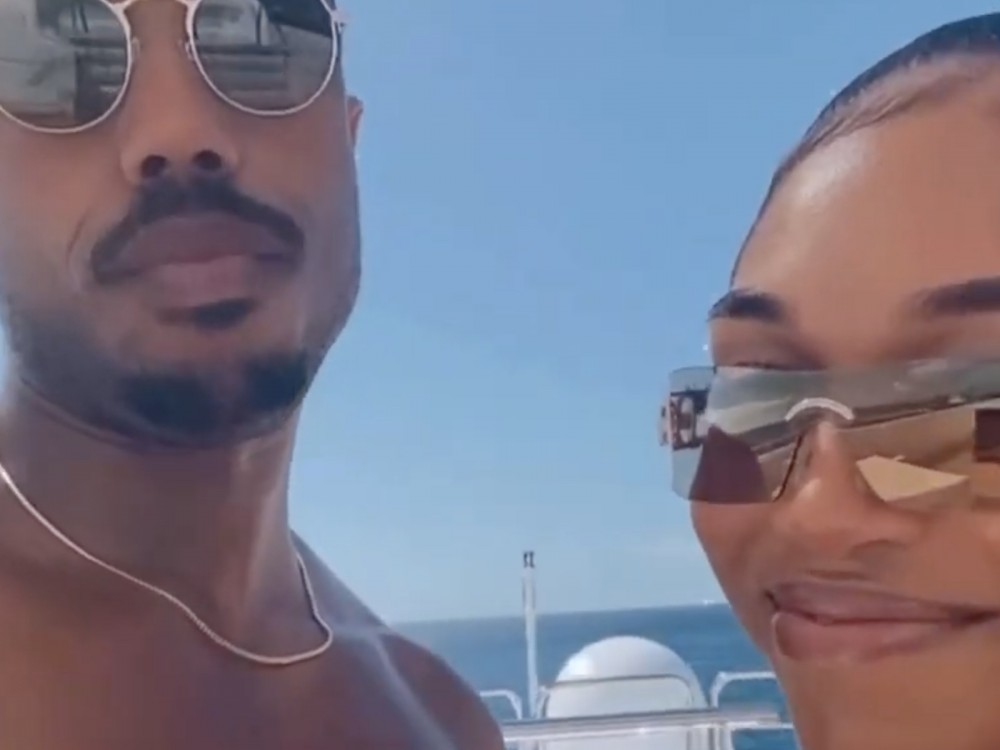 Hollywood superstar Michael B. Jordan meant no harm but is making sure people around the world – including Nicki Minaj – realize he's going to make things right with his controversial J'Ouvert rum. The popular actor has vowed to change the name after realizing its offensive origins and perception of cultural appropriation.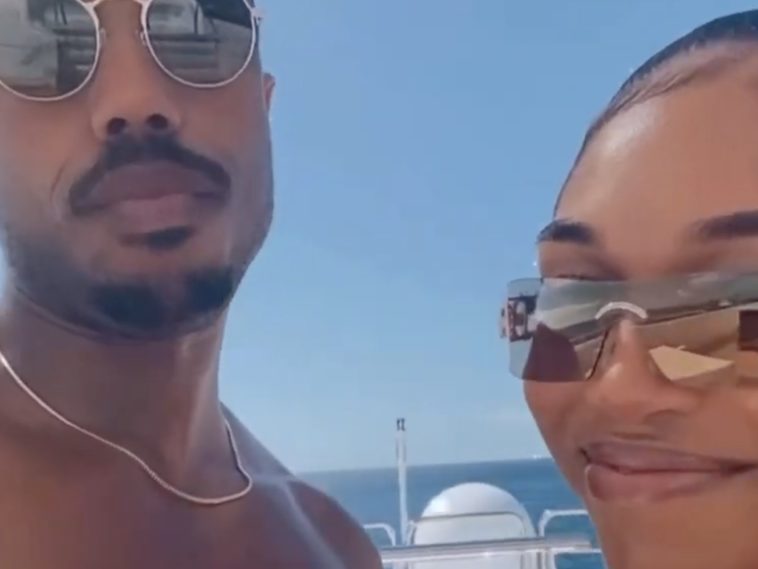 99 Views
Comments Off on Michael B. Jordan Feels Nicki Minaj Pressure In Rum Drama
Michael B. Jordan Feels Nicki Minaj Pressure
Jordan went to his social media pages to speak out. Michael acknowledged J'Ouvert would undergo a name change and ultimately have his bad decision corrected.
"I just wanna say on behalf of myself & my partners, our intention was never to offend or hurt a culture (we love & respect) & h oped to celebrate & shine a positive light on. Last few days has been a lot of listening. A lot of learning & engaging in countless community conversations… We hear you. I hear you & want to be clear that we are in the process of renaming. We sincerely apologize & look forward to introducing a brand we can all be proud of."
Hours prior, Young Money's Nicki Minaj issued a statement on the drama. Onika – who is known for celebrating her Trinidadian roots – suggested Jordan didn't realize the implications behind the brand's name and also joined in encouraging him to change its name.
"I'm sure MBJ didn't intentionally do anything he thought Caribbean ppl would find offensive— but now that you are aware, change the name & continue to flourish & prosper. 🙏🏾🇹🇹 #jouvert"
The Meaning of J'ouvert
There's ample confusion about the term "J'Ouvert." The standard definition is "the start of carnival, at dawn on the Monday preceding Lent." There's also the belief it's a large street party held annually as part of Carnival in many Caribbean islands and in areas where Caribbean peoples have immigrated. However, there's a deeper and dark origin to the term.
J'Ouvert which can also be written and pronounced as (Juve or Juv`e) is a broken down version of the French Jour Ouvert, the morning time referred to as day open. J'Ouvert also know as  jouvay originated in Trinidad with the festivities of Canboulay, which was a time when sugarcane fields caught on fire and slaves were still forced to harvest the remaining crops before complete destruction. That event was reenacted and male slaves were mocked by their masters. However after emancipation the slaves mocked the masters mocking them. (Weebly)
Michael B. Jordan Has Love From Her Boo's Dad
Switching gears a bit, there's at least some love he's getting these days. In May 2021, "Family Feud" host Steve Harvey suggested Michael B. Jordan was the first one of his daughter Lori's boyfriends to get his approval. When asked if he approved of Lori's past boyfriends — which includes Future, Diddy and Trey Songz — Steve said, "Nothing ever. Ever. Pure hatred." The moment was completely honest and showed just how Harvey really felt about her former flame. 
Steve Likes Lori Harvey's Current Boyfriend
In May 2021, in an appearance on Ellen, Steve Harvey admitted he tried to dislike Michael B. Jordan, but it just didn't work. The comedy king said he can't find anything wrong with the Creed star. 
"You know, I have tried not to like him. I have tried to find something wrong with him that I could dig in and go, 'cause I done got rid of all of them. All of them. Some of them that snuck in the back door on me and lasted a lot longer than I wanted it to. This guy is such a good guy, man. He is one of the nicest guys, man. I've met his father. I've set up with him, we've talked for hours. I just can't find nothin' wrong with him."