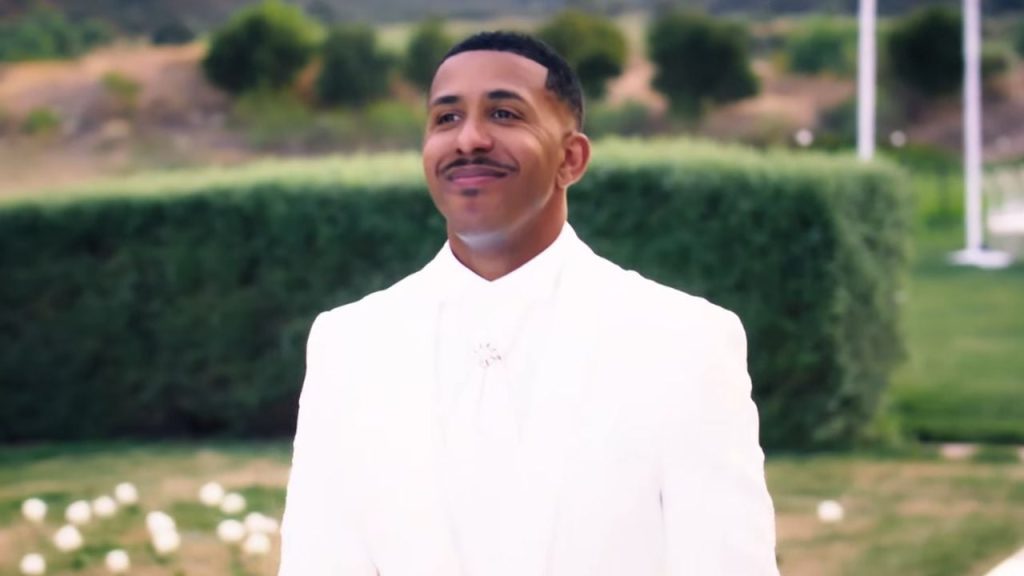 In a trailer for an upcoming episode of TV One's Uncensored, Marques Houston opened up about how he met his wife when she was just 17 years old. Houston got candid about his marriage, revealing he had faced backlash over the age difference between himself and his wife.
Marques Houston, the former lead singer of the R&B group Immature and B2K member, recently spoke out about his marriage to Miya Houston, revealing that they had faced backlash over their age difference. In a trailer for an upcoming episode of TV One's Uncensored, set to air on Sunday, April 9 at 10/9c, Houston opened up about how he met his wife when she was just 17 years old. 
The Age Gap Controversy
Houston shared that they fell in love and had a lot in common, including their love for Jehovah as Jehovah Witnesses. However, he acknowledged that he faced criticism for pursuing a relationship with someone who was still underage at the time.
The former R&B group member stated that he did not pursue a romantic relationship with Miya until she was 18 years old, the legal age of consent in most states. However, the news of their marriage still caused controversy, with some fans accusing him of preying on a young girl and waiting until she was of legal age to marry her.
The couple has also faced allegations that Miya was a missing teenager at the time they met. In fact, it is said she ran away at 15 and was declared missing in Oregon in 2016. These claims have recently resurfaced in light of the controversy surrounding their marriage.
In addition to the age gap controversy, there were also allegations of grooming by former record executive Chris Stokes, who is accused of sexually abusing members of B2K. There were also rumors that Houston was involved in the alleged abuse of B2K members.
In July 2022, Former B2K member Omarion announced he was dropping a tell-all docuseries to expose the truth about how the group broke up after a back-and-forth between himself and the other former members. 
Marques Houston Gets The Side Eye From Fans
Despite Marques' explanation, some fans have criticized him for "preying" on his young wife. A Twitter user called Houston a "creep," saying, "bro shoulda shut ya creep ass up. bro whispering the whole interview on some Michael jackson type ish  you a weirdo."
Some have even compared him to R. Kelly, who was recently sentenced to 30 years in prison for sex trafficking. One fan even said, "Somebody tell marques Houston unlike his wife, we were not born yesterday…. Dude definitely was channeling Rkelly energy when he married Aaliyah."
Fans will have to tune in to see how Marques addresses these criticisms in his upcoming interview, but the controversy has certainly sparked a heated discussion on social media.
It's Not You, It's Me
In similar news, NLE Choppa, a 19-year-old rapper, called it quits with his 27-year-old girlfriend, Marissa Da'Nae. Since the now, ex-girlfriend didn't face the same level of backlash as Marques Houston, fans may call it a double standard.
​However, the age gap between the two still raised debates on social media.