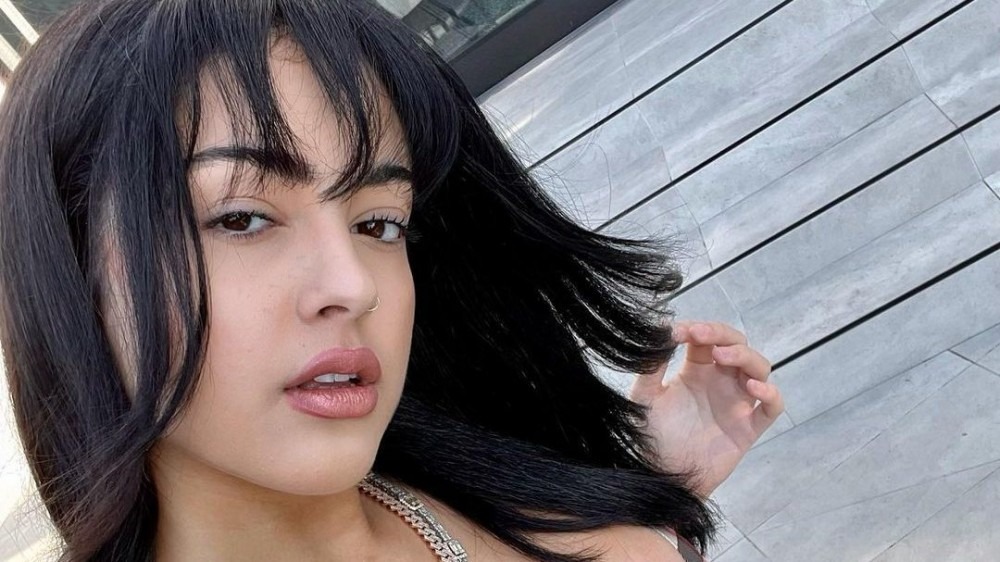 Malu Trevejo is one of the hottest upcoming Latin artists out right now and she just signed a record label deal with rap star Travis Scott's Cactus Jack Records. With a combination of both English and Spanish songs, Malu is a versatile artist who loves incorporating every aspect of her culture into her music.  Keep reading for 5 things you didn't know about Malu Trevejo.

169 Views
Comments Off on Malu Trevejo: 5 Things You (Probably) Didn't Know About Travis Scott's New Signee
 1. Don't Call Malu "Maria"
Malu is not her real name. Celebrities often use a stage name in the music industry. Despite being known internationally as Malu Trevejo, that isn't her actual first name. The name is derived from taking the beginning sound from her first and middle names: Maria Luisa (Ma-Lu).
2. Her Boo is…
Malu is dating rapper Swae Lee. Swae Lee and Malu Trevejo have confirmed rumors after an intimate pool pic of the two was posted to Malu's Instagram story. The two looked really close in the birthday tribute that Trejevo simply captioned "Happy Birthday" followed by the eye-rolling emoji and an orange heart.
3. She Can't Attend School
She is too cool for school. Malu is so popular on social media, she can't attend school with her peers. She told Netline, "I'm homeschooled because I cannot go to school. There are too many people coming up to me and asking dumb questions. I can't be a normal teen, to be honest. If I want to sing, then I have to live this life."
4. She Reps Cuba To The Fullest
Malu is from Cuba. Malu's mother is Cuban and her father is from Madrid. She didn't begin speaking English until she moved to Miami at 13. She takes a lot of pride in her Cuban heritage and the Latin influence shows in her music.
5. A Social Media Powerhouse
She got her start on the music social platform, Musically. Many artists are first famous for their music and then their social media accounts blow up. In this case, it was the opposite. Malu's singing videos on Musically began gaining traction which led her to acquire a manager and record deal. 
And of course, she's a brand ambassador. She is also a brand ambassador for Fashion Nova and has over 10 million followers on her Instagram.