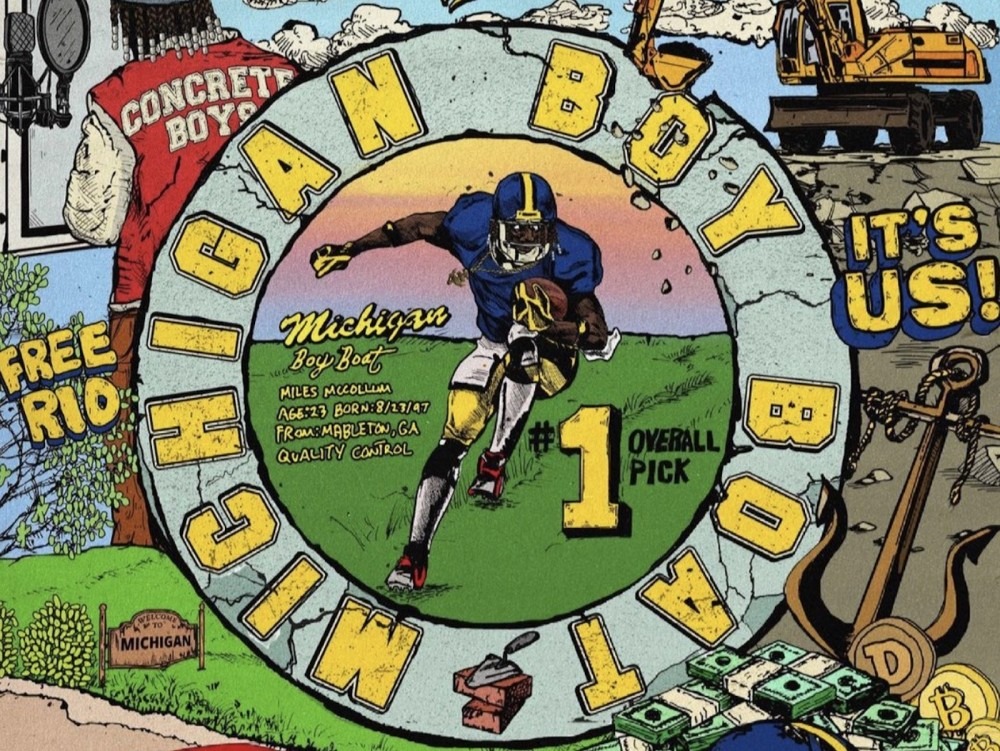 Atlanta rapper Lil Yachty is serving up pure digital raw. The hip-hop superstar has teased fans by announcing a new Michigan Boy Boat album set to arrive in 48 hours.

119 Views
Comments Off on Lil Yachty's Michigan Boy Boat Mixtape Drops In 48 Hours
Lil Yachty's Michigan Boy Boat Mixtape
Lil Boat went to his social media pages to break the massive news to the world. The project is expected to come packed with a heavy influence of Michigan rap stars.
Today, Lil Yachty reveals the artwork and April 23 release date for his highly-anticipated mixtape "Michigan Boy Boat." Featuring rappers from Detroit and Flint, Yachty unveiled a behind-the-scenes trailer filmed in the Great Lake State. Lil Yachty has long been collaborating with Michiganders. Since his 2017 Tee Grizzley collaboration "From the D to the A," Yachty has been featured on songs with Michigan artists Sada Baby, YN Jay, RNC Mike, and Krispylife Kitdd. And these were only primers.
Yachty shared the project's artwork on his Instagram page and even went as far as to dish on how much he loves the Great Lake State.
"It's on – 4/23/21… dis 4 my second home… let's rap.."
Lil Yachty Teases New Anthem
Yachty even gave the world a sneak listen to one of the tracks off his new project.
"This song drops 4/23/21 on Michigan boy boat alsooooo"
Lil Yachty Breaks The News On 'No More Beatboxing' Freestyle
Recently, Lil Yachty dropped the video for his "No More Beatboxing" freestyle, spitting over Coi Leray's "No More Parties" and SpotEmGottem's "Beat Box." During the verses, he rapped Kanye West wanted to add him to the G.O.O.D. Music family when he was a teenager.
"I was only 18 years old when Kanye tried to sign me / N*ggas gangstas online 'til you see 'em named Mahatma Gandhi"
The Competition Is None
In an appearance on Gillie Da King and Wallo's Million Dollaz Worth of Game podcast, Lil Boat dropped some gems on the current state of the rap game. The young veteran offered a reminder that this is all entertainment and not a competition for who's the hardest.
"At the end of the day, when it comes to, like, this persona — rappers — it's entertainment."