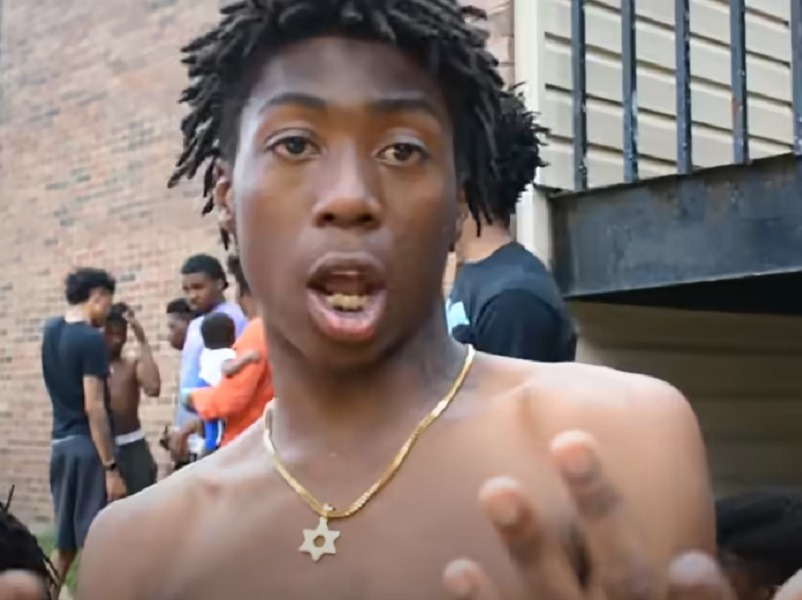 Dallas rapper Lil Loaded was just 20 years old when he took his own life on Monday, as confirmed by his attorney on Tuesday. The rising star, born name Dashawn Robertson, was facing manslaughter charges at the time of his death, but it's believed his fatal decision was driven more by a failed relationship.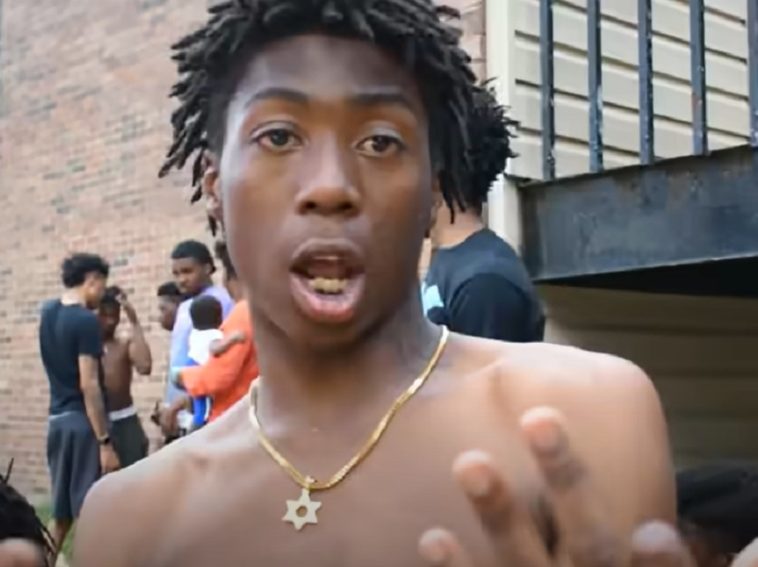 179 Views
Comments Off on Lil Loaded's Death Confirmed As Suicide
Lil Loaded, 20, Committed Suicide Amid Legal + Relationship Problems
Lil Loaded was charged with manslaughter in February after he allegedly shot and killed his friend, Khalil Walker, while making a music video. According to fellow Texas rapper Cyraq on his Instagram Story, however, Lil Loaded committed suicide over problems with his girlfriend.
"My n*gga just killed himself cause his b*tch. I hate this hoe so much right now. That nihh told me inna studio last month somebody f*ck his girl, he a kill em. This nihh ended this sh*t behind his girl. He meant that sh*t. Brudda I love you bih." (Cyraq)
In his own Instagram Story, Lil Loaded posted a cryptic final message:
"Dear most high, please forgive me for my shortcomings and all of the times I've fell short of making you proud and being appreciative of the blessings that have been put in my life. Sometimes the lines are blurred between being solid and being heartless. I want to thank you for how far I've come and the people you've put in my life to keep me grounded and humble through everything, and I love every single one of those people that are genuinely for me. I ask for entrance into your kingdom thru all of my mistakes. I know you love all your children, and I'm ready for my heart and soul to join you." (Lil Loaded)
Manslaughter Trial Was Coming Up
Lil Loaded committed suicide the day before he was due to appear in court for his manslaughter case. According to police documents, Khalil Walker was shot in the stomach in October 2020. Lil Loaded's attorney, Ashkan Mehryari, said there was "no malice" behind the shooting.
Robertson shot Walker in the stomach with a rifle, police reported, and then drove his friend to the hospital where he died from the injury. 

Police said there was a video on Walker's phone of Robertson shooting him. (Daily Mail)
Lil Loaded's Star Was On The Rise
Lil Loaded's 2019 hit single "6locc 6a6y" was certified gold, and the video had over 29 million views on his YouTube channel. The young phenom's debut album, A Demon In 6lue, peaked at No. 19 on Billboard's Heatseekers chart.
"6locc 6a6y" by Lil Loaded
DaBaby Detained After Shooting In Miami
Rap superstar DaBaby was reportedly among a handful of people detained for questioning over a shooting. The shooting went down Monday night after 11:30 PM ET in Miami. At least two people suffered gunshot wounds from the attack.
Miami Beach police spokesman Ernesto Rodriguez confirmed that one of the victims has been treated and released from the hospital. He said the second victim remains hospitalized in critical condition. Just seconds after the shots ended, police could be seen appearing to take two men into custody and detectives temporarily shut down the MacArthur Causeway at one point during the investigation. Rodriguez confirmed that officers have "several possible subjects detained," including the 29-year-old rapper DaBaby, whose real name is Jonathan Lyndale Kirk. (Local 10)