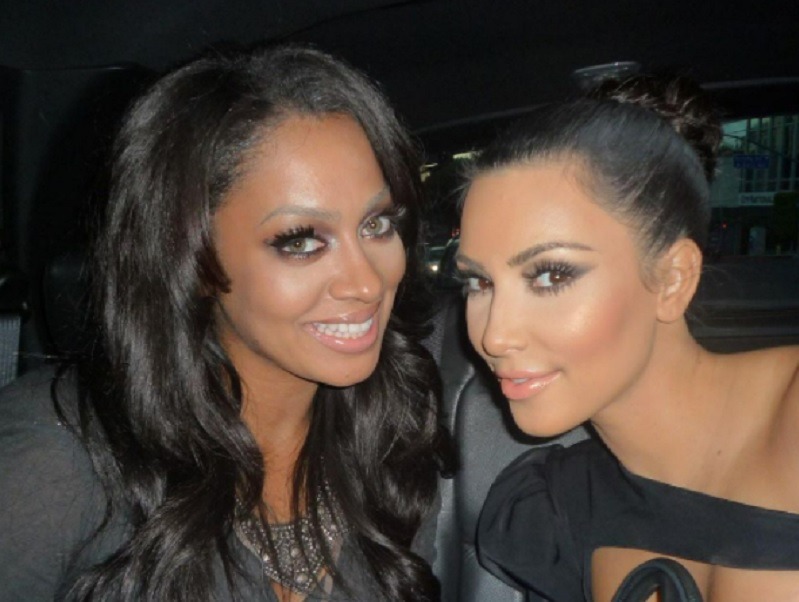 Entertainment and beauty mogul Kim Kardashian let the world know that June 25 is a special day. Kim's close friend, actress La La Anthony, is celebrating her birthday, and Kim K. made sure to mark the occasion with a heartfelt tribute.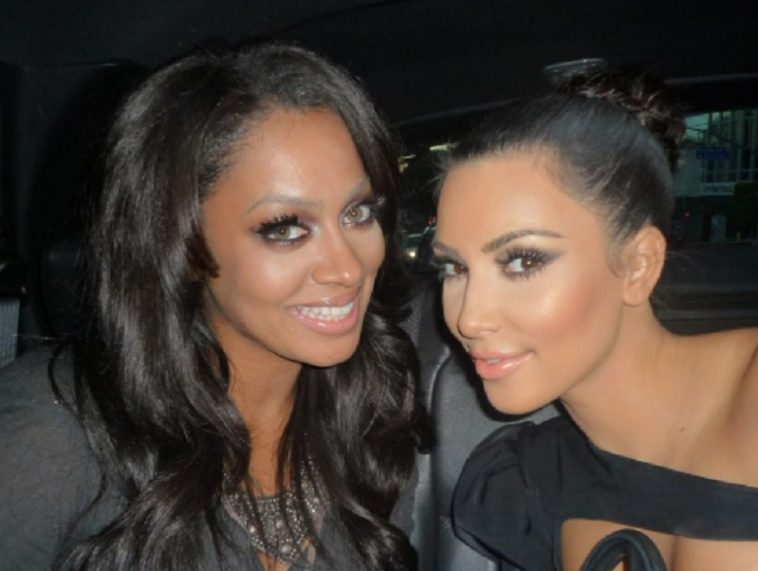 99 Views
Comments Off on Kim Kardashian Gives BFF La La All The Flowers On Her B-Day
La La Anthony Gets Biggest Praise From Bestie Kim Kardashian
Kim Kardashian shared a photo montage and some glowing words about La La Anthony with her 231 million Instagram followers and 69 million Twitter followers. The veteran TV and movie star turned 39 years old on Friday.
"Happy Birthday to my bestie @lala Looking for pictures to post for your birthday really brought me through memory lane! So many laughs, cries and every emotion in between! You are the true definition of a real friend, and a ride or die loyal bestie! Cheers to celebrating you today on this special day! I love you til the end!!!"
La La replied to Kim's big gesture with big thanks.
"Awwww thank you!! We've been at this thing a long time. These photos 😂😂❤️❤️so many memories. Excited to make more!! Love you 4 life 😘😘❤️"
Kim K.'s Thoughts On Kanye's New GF?
Kim Kardashian might be all G.O.O.D with where things are heading for ex-husband Kanye West and his new girlfriend Irina Shayk. New reports claim KK is low-key pushing for Yeezy to find peace and happiness as their divorce becomes finalized.
A source tells Page Six exclusively that the Yeezy designer, 44, has been interested in dating for a while now and actively pursued the model, 35, not long after his split from the "Keeping Up With the Kardashians" star, 40. "Kim is fine with it," an insider previously said of West's new relationship. "She just wants him to be happy and healthy." A separate source told us, "Kim is studying [for the bar exam] and focused on the kids." (Page Six)
Kim Declares Forever Love For Kanye
Earlier this month, Kim K reminded Kanye of the love she still had for him in a tweet. Along with loving words and birthday wishes, the celebrity mother included an old family photo taken before their divorce proceedings.
"Happy Birthday. Love U for Life!" 🎈
Even sister-in-law Khloé Kardashian shared a throwback pic of them all together.
"Happy birthday to my brother for life!!! Have the best birthday Ye! Sending you love and endless blessings!! 🤍?"
Kanye's Big Mad Over Divorce
In April 2021, Yeezy was reportedly having a problem dealing with folks believing Kim sparked their split. The speculation suggested Kanye is "annoyed" over the divorce buzz.
We're told West — who just responded to the papers filed by Kardashian two months ago — is "super annoyed that the story is being constantly presented as her divorcing him," said the source, who noted the Kardashian family's "huge spin machine." "Actually it was him saying for a year that they have nothing in common except the kids and he wanted out," insisted the insider. "She pulled all the stops to try to save the marriage." (Page Six)