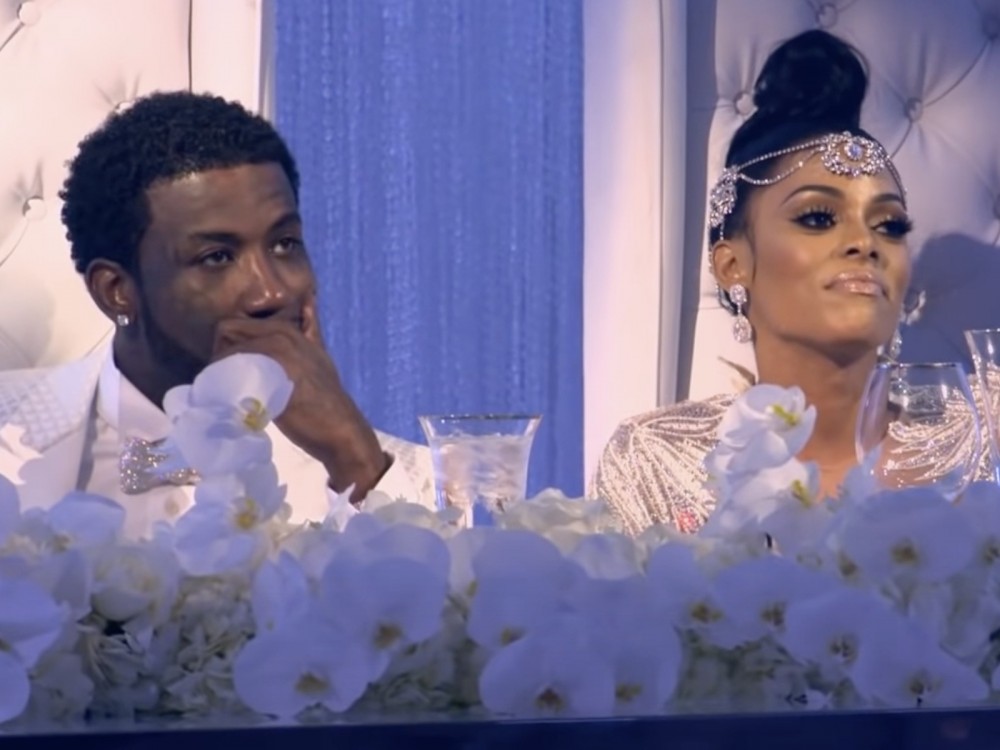 Vixen Keyshia Ka'oir is giving the world an up-close look at her true day one. The hip-hop model has lit up social media with a snapshot of her mom in celebration of her 61st birthday.

199 Views
Comments Off on Keyshia Ka'oir's Mom Is Unbelievably Stunning On Her 61st B-Day
Keyshia Ka'oir's Mom Is Unbelievably Stunning
KK went to her Instagram page to give a must-see glimpse at her mom. Ka'oir also took credit for retiring her early so she could live her best life.
"Happy Birthday to my GORGEOUS Mommy! You've been going to school & working our entire life! I retired u early so u can finally relax! Mama we love u ! This is 61🥳😍 #IGetItFromMyMama"
Gucci Mane Celebrates Ahead Of 'Ice Daddy' Album Release
A few weeks ago, Keyshia Ka'oir shared a priceless pic on social media of her and hubby Gucci Mane sitting courtside to watch NBA superstars Giannis Antetokounmpo and Kevin Durant go at it in the NBA playoffs. No matter who won on the court, the hip-hop couple had plenty to celebrate after Gucci's Ice Daddy album dropped.
"Issa Date Night!!! #PlayOffs"
Gucci + Keyshia Celebrate 4 Years Together
Outside of the new album, the platinum-selling star recently recognized a major milestone in his marriage. Gucci celebrated four years with wife Keyshia Ka'oir recently, posting a batch of photos of himself and his wife wearing matching pink formal attire at an unnamed social function.
In the comments section of the post, their son Ice Davis – who is also on the cover of Gucci's new album – made a surprise appearance and left a comment through his own Instagram account.
"Happy 4th Anniversary to my beautiful wife MrsDavis I love you. I really got the best wife in the world and even though our wedding was 10/17/17 we really got married 4 years ago today and that was the best decision I ever made. Thank you for staying by my side when I was in prison, thanks for being someone I can trust and thank you for my son Ice 🧊. I adore you and I'll never take you for granted. Love always Gucci."
"My mom & dad ❤️🤗" -Ice Davis
Gucci Mane Glows Marriage Goals
In April 2021, Guwop went to Instagram with a slideshow of more lovey-dovey pics hanging out alongside KK. In the pics, they're both showing off major love for one another, however, it's Ka'oir's beauty and noticeably green hair which steals the marriage goals moment. The pic is a must-see and just way too jaw-dropping to miss.
"I got the finest wife @keyshiakaoir ❤️🥶"