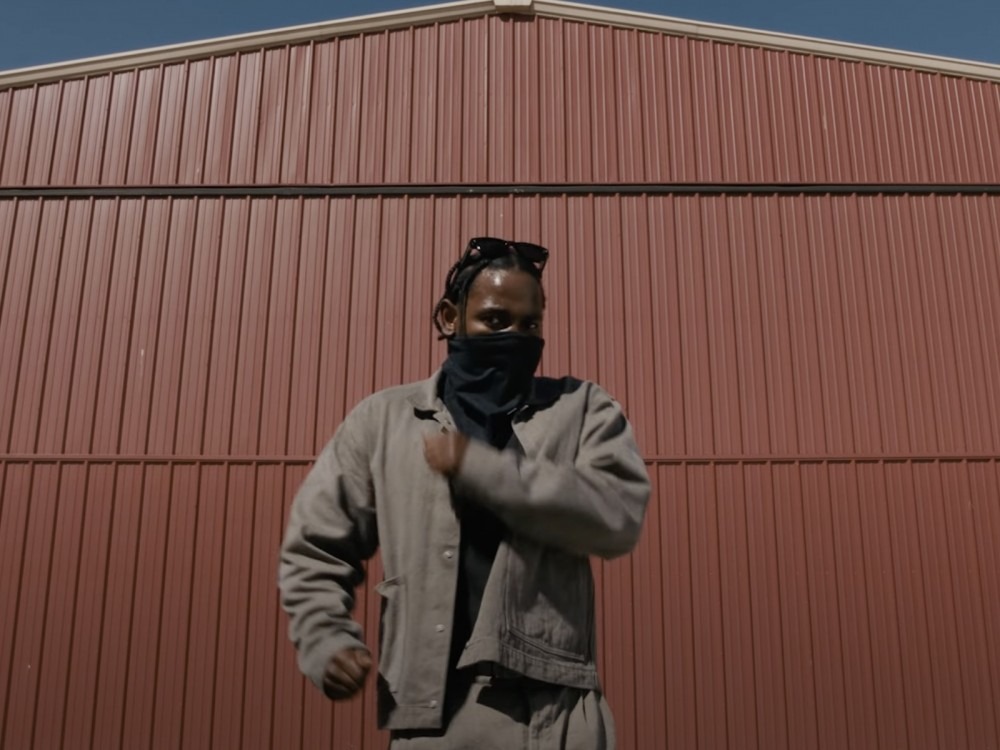 Grammy-winning rapper Kendrick Lamar is really back-back. The hip-hop star and elusive Top Dawg Entertainment member has come through with his cousin Baby Keem in their new "family ties" music video.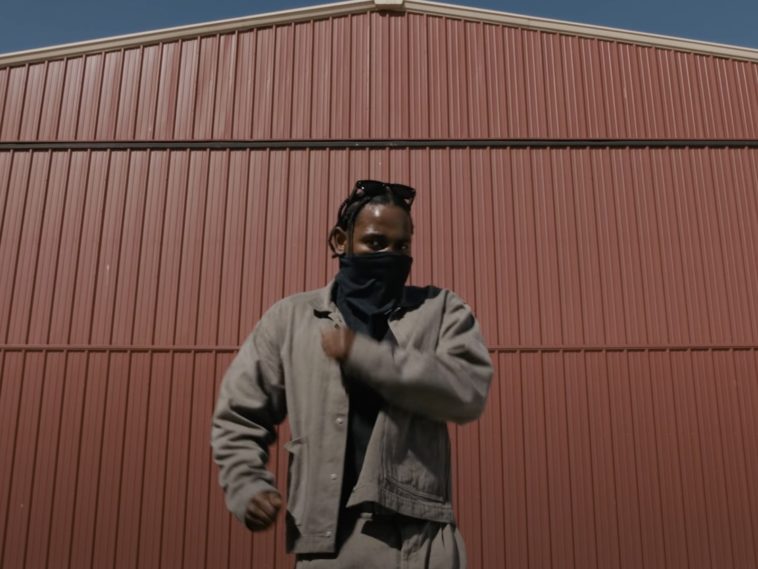 199 Views
Comments Off on Kendrick Lamar Cements Mighty Return In Must-See 'Family Ties' Video
Kendrick Lamar Cements Mighty Return
The must-see visual clocks in at over four minutes in length and has plenty of cinematic galore. Along with the mind-blowing video's elements, the song itself is just his first official collaboration with Keem.
'family ties' is Lamar's first feature since 2018, and sees Keem and Lamar come together for the first time, notably making it the second-ever artist collaboration in Keem's public musical output, and his first with Lamar. 'family ties' is a high-powered proclamation exploring the meaning of legacy and success, an insight into the relationships and experiences that have both defined and propelled Keem in his journey. The 'family ties' video features Keem, Kendrick and Normani and is directed by Dave Free.
Earlier in the week, Keem and K. Dot released the video's mind-blowing trailer.
The visual itself is an absolute must-watch even at just under 20 seconds in length. While fans still had to wait just over 24 hours before hearing and seeing the new visual, the trailer gave an idea of how it sounded – just in reverse.
Kendrick Lamar's 'Family Ties' Dropping Friday
Earlier in the week, Keem went to his Instagram page with just his third active post. The pic is a super throwback shot of himself as a kid and a teenage-looking Lamar. Keem's teaser could easily be the single's artwork.
"family ties Thursday // 9pm PST"
TDE Responds To Kendrick Lamar
A few days ago, Top Dawg Entertainment responded to Lamar publicly announcing his final album with his label. The hip-hop powerhouse's key bosses Anthony 'Top Dawg' Tiffith and president Punch stepped forward to address Kendrick's huge reveal.
Instead of catching feelings, Top Dawg saluted Lamar on gearing up to release his last official studio effort under his watch. He also reminded the world Lamar is a living greatest of all time musician.
"It's been an honor and a privilege for TDE to bless the world with the GOAT!"
Punch issued a full statement on the concept of growth and connected it to Lamar preparing for the next phase in his life. He also reflected on the audio gems K. Dot's released through TDE.
"Kendrick Lamar EP, Kendrick Lamar OD, Section 80, GKMC, TPAB, Untitlted Unmastered, DAMN, Black Panther Soundtrack… what a run! This is a celebration."
Kendrick Lamar Announces Final TDE Album
Hours prior, Lamar returned from the hip-hop shadows to announce his next studio offering will be his last with the label he's spent his entire music career with.
Lamar hit up his Instagram page with everything completely wiped out except a single post showing a folder titled 'nu thoughts.' Inside the post urged followers to visit oklama.com where he revealed his first public words in months.
"I spend most of my days with fleeting thoughts. Writing. Listening. And collecting old Beach cruisers. The morning rides keep me on a hill of silence. I go months without a phone. Love, loss, and grief have disturbed my comfort zone, but the glimmers of God speak through my music and family. While the world around me evolves, I reflect on what matters the most. The life in which my words will land next."
While he confirmed preparing for the TDE departure, Lamar also encouraged creators to continue seeking comfort from Top Dawg and the ability to have their talent reach the masses at the star-studded record label.
"As I produce my final TDE album, I feel joy to have been a part of such a cultural imprint after 17 years. The Struggles. The Success. And most importantly, the Brotherhood. May the Most High continue to use Top Dawg as a vessel for candid creators. As I continue to pursue my life's calling. There's beauty in completion. And always faith in the unknown. Thank you for keeping me in your thoughts. I've prayed for you all. See you soon enough. -oklama"