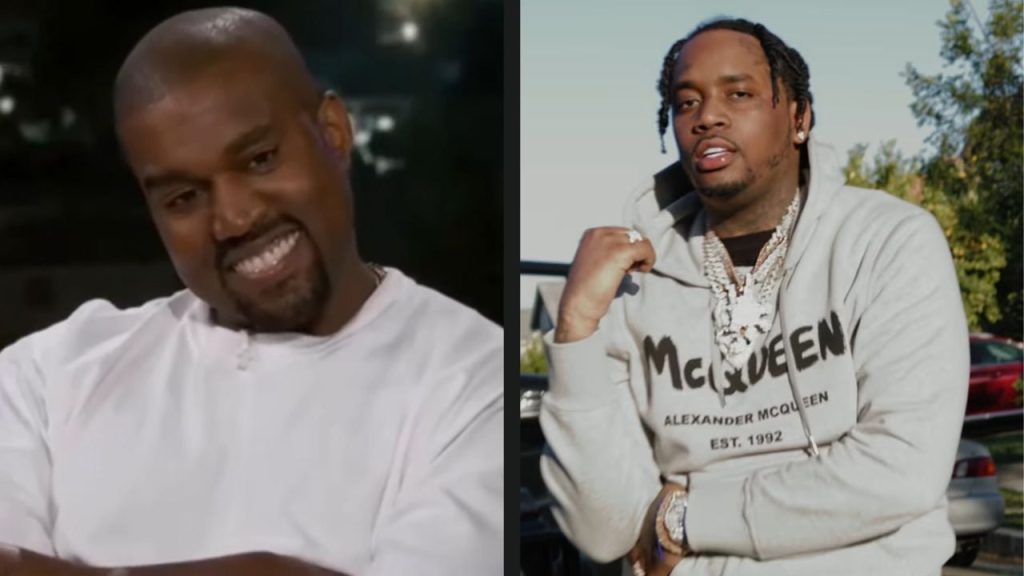 Although Kanye West is making a comeback with a new collaboration. Fivio Foreign recently announced the release of their joint single, "Concussion," which dropped on June 1st. In the track, Kanye positions himself as a veteran of hip-hop, addressing the hardships and resilience of himself and those who came before him. 
According to TMZ, Fivio Foreign made the announcement of their collaboration, piquing the interest of fans eagerly awaiting new music from Kanye West. In his "Concussion" verse, Ye references iconic figures in hip-hop such as Snoop Dogg and Dr. Dre, positioning himself as a respected and influential artist. He highlights the struggles they faced and the determination that propelled them forward, emphasizing their resilience in the face of adversity.
Kanye's lyrics express a sense of self-assuredness and confidence in his abilities. He asserts that despite the challenges they encountered, they persevered and achieved success. 
In his verse Kanye portrays himself as someone who is still making waves in the industry despite being on hiatus and declares himself as a veteran, rapping:
"Y'all ain't got no love for Snoop Dogg? Ya'll ain't got no love for Dr. Dre? Ya'll ain't got no love for Ye? 
This line suggests that Kanye remains relevant and impactful even during his absence from the spotlight. Ye went on a hiatus after facing immense controversy for antisemitic comments, which resulted in several of his business partners severing ties with him.
The collaboration between Kanye West and Fivio Foreign is not their first endeavor together. They previously worked on Fivio's hit track, "City of Gods" featuring Alicia Keys. 
Latto Drops "Put It On Da Floor" Remix Featuring Cardi B
Other new releases in music involve Latto's "Put It On Da Floor" Remix featuring Cardi B. The collaboration has already sparked controversy with speculation that the two rappers are taking shots at Nicki Minaj.